Grenache, Syrah and Mourvèdre: the GSM blend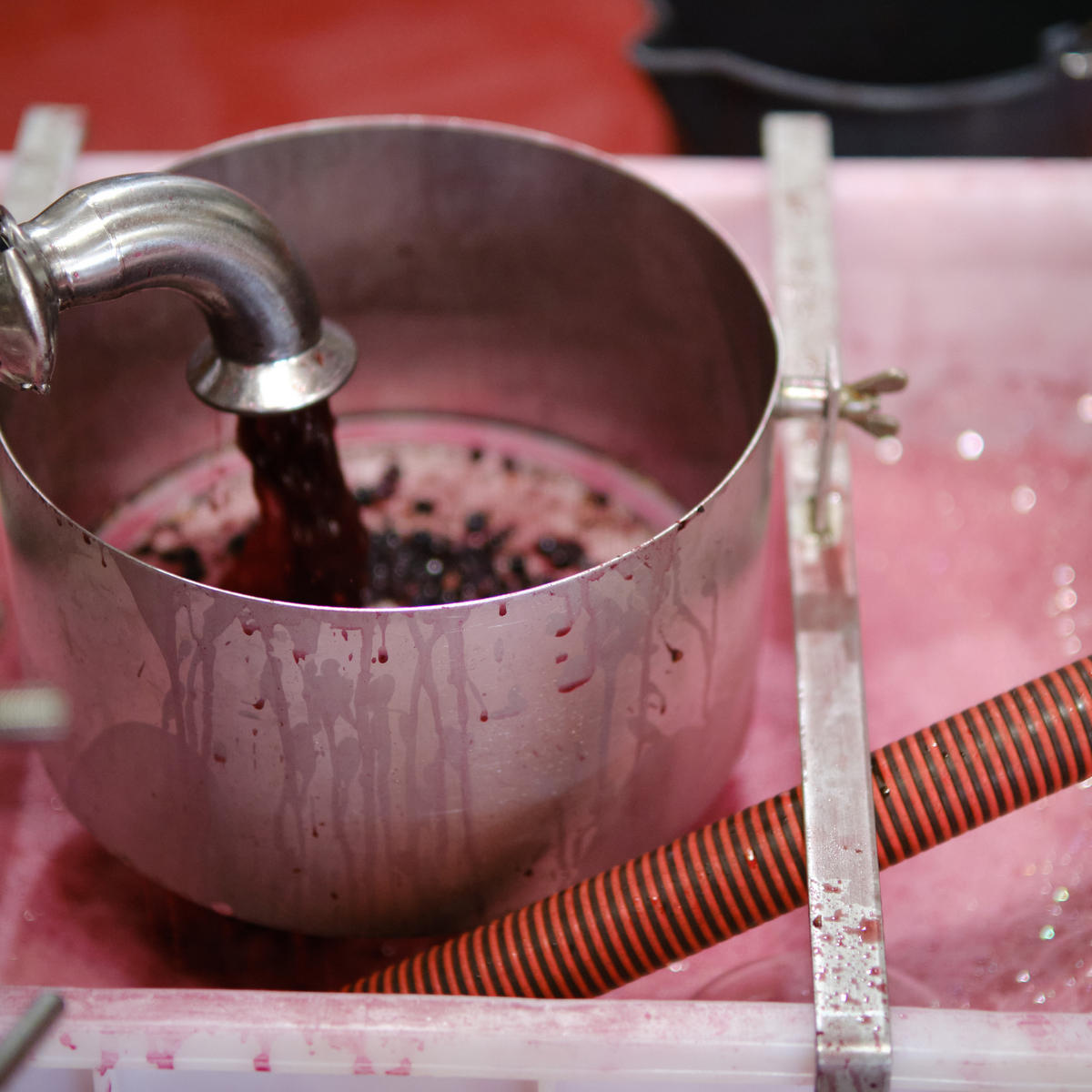 The blend of Grenache, Syrah and Mourvèdre – or GSM – is a staple in the Rhône Valley and other warm climes. Here, we take a look at what makes it a recipe for success.
The so-called "Rhône" blend of Grenache, Syrah and Mourvèdre — GSM — is tried and tested in hot climates around the world. The GSM blend combines the best qualities of each grape and expresses the individual characteristics of where they are grown.
Grenache
Grenache is a thin-skinned black grape variety which grows well in warm climates such as southern Europe and South Africa. This is thanks to its resistance to drought and ability to thrive in challenging dry, low fertility soils. Imagine the galet (pebble) strewn vineyards of the Rhône as an example. Grenache adds rich, red fruit flavours of strawberry and maraschino cherry to the blend with a refreshing herbal lift and is sometimes compared to Pinot Noir for its elegance. Grenache-dominant blends tend to be lighter in body than those with a higher percentage of Syrah.
Syrah
Conversely to the elegance of Grenache, Syrah is renowned for its body and structure, providing the solid backbone to any blend. It adds a deep ruby colour and flavours of dark fruit such as black plum, blackcurrant and bramble berries. It also has a characteristic note of black pepper which adds an extra element of spice and tingle on the palate. Any Syrah-dominant blend will be fuller-bodied, more tannic and perhaps more savoury than Grenache-dominant wines.
Mourvèdre
The final ingredient in these blends is Mourvèdre, known in Spain as Monastrell and in Australia and California as Mataro. Smoky, savoury flavours abound with this grape which sometimes displays a pleasantly gamy quality. It can even develop enticing flavours of dark cocoa and tart black fruit. Often higher in tannin than Syrah, it tends to contribute further structure and colour to a GSM blend as well as additional complexity and flavour. Australian producer, Hewitson make their Baby Bush wine entirely from Mourvèdre. It is an illustrative example of what this varietal will add to blends.
GSM blends: where in the world?
Perhaps the region best known for producing GSM blends is the Rhône Valley in France – hence why they are sometimes known as "Rhône blends". While Burgundy is a region of wines made from single grape varieties, the Rhône is famed for its blends. Over 20 different grape varieties are grown there and arguably its most famous wine, Châteauneuf-du-Pape, is a blend of up to 13 permitted grape varieties. With its warm, Mediterranean climate and often challenging droughts (such as the 2005 and '12 vintages), the Rhône is a perfect home for these hardy, drought-resistant varieties.
GSM blends are produced in many other warm-climate wine regions around the world. Australian wine is synonymous with Syrah (Shiraz, as it's known there) where it is regularly produced as a single varietal. With their preference for what could be considered the national grape, many Australian GSM blends lead with Syrah. Some producers even refer to them as "SGM" blends. With a savoury hint to the finish, there can be a suggestion of pomegranate on the palate.
Elsewhere in the New World, the USA and South Africa are using their warmer climes to produce their own iterations of the GSM. Produced in California and as far north as Washington State, the USA expressions of these wines tend to be a little jammier with plum and violet to the fore. The South African blends, in what could be argued as a New-World style, are also adopting this approach to juicier fruit flavours and richness. However, with their traditionally high levels of alcohol, these rambunctious and exuberant flavours of cherry and red plum are elegantly balanced in the final wines.
In Spain, GSM blends sometimes show additional characteristics of vanilla and coconut. Still with their succulent and juicy fruit flavours, they are delightfully smooth on the palate with integrated acidity and precision. It is this acidity which prevents the sweeter hints being overtly saccharine and dominating.
GSM blend food pairing
With their complexity and structure, GSM blends are fantastic for pairing with food. Robust and tannic, they are tremendous matches for heady, strongly flavoured dishes, particularly those considered too overpowering for lighter wines. The smoky, peppery flavours of GSM blends partner delightfully with chargrilled and barbecued foods – from sirloin steak to cheese-stuffed, chargrilled peppers. They are a universal success at any summer barbecue.
To discover more about our Rhône 2021 En Primeur offer, click here.