Tasting the Rhône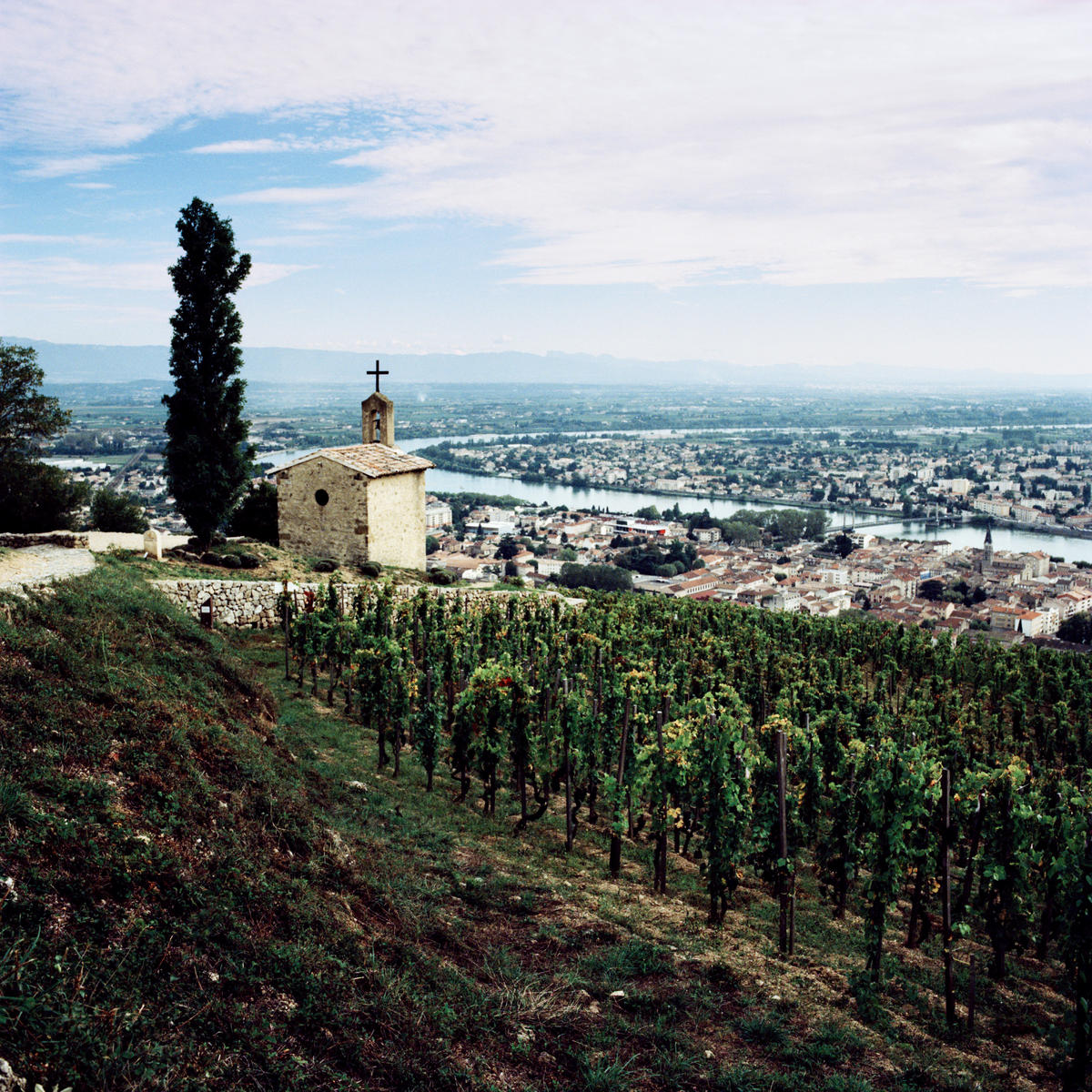 Our Rhône 2021 En Primeur offer is now live. As part of the launch, we held our Rhône tasting in the Cellars at No.3 St James's Street last week. Here, Alexandra Gray de Walden shares her thoughts on the wines from this challenging vintage and discusses the real impact of climate change with the region's producers.
The Northern Rhône
Last week saw the launch of our 2021 Rhône En Primeur campaign and with it, the corresponding tasting. On Tuesday 7th March, our Sussex and Napoleon Cellars played host to some of the Rhône's most celebrated producers and of course, their delicious wines from the 2021 vintage.
Producers from the Northern Rhône took residence in the split-level Sussex Cellar. Wines from names such as Domaine Marc Sorrel, Franck Balthazar and Domaine Yves Cuilleron were all available to taste in one room. For a keen Rhône enthusiast such as myself, this was quite an experience. We were lucky enough to have most of the producers themselves joining us too and offering first-hand accounts of the vintage and direct comments on their winemaking and stylistic choices.
It is safe to say that the 2021 vintage was tremendously challenging for producers in the Rhône. Frost in April obliterated many of the region's vineyards – up to 80 percent in some quarters. But winemakers are made of stern stuff and so this is a vintage owed entirely to their hard work and dedication.
Attitude over adversity
As these had been the first April frosts in the Northern Rhône for over 40 years, I was keen to hear our producers' thoughts on the past year. Almost as rare an occurrence as frost in April, the representative at the tasting from Domaine Yves Gangloff was Yves himself. Tasting his succulent, rich and deservedly venerable wines with him, I bravely brought up the topic of global warming in our discussion. What came next, I found both disturbing and depressing.
"I live near a large river", Yves told me. For clarity, I should point out that he doesn't mean the Rhône River at this point. "It usually dries up in the summer with the water returning in October. I'm still waiting for it to refill from last summer." Anybody who saw images of scorched earth in England and parched vineyards on the continent will see how this has happened. Global warming is a very real threat to winemakers worldwide and adaptations are having to be made. For instance, some wine regions are permitting the growing of new varieties which can withstand warmer temperatures – as in Bordeaux in 2021. When I ask Yves what precautions he is taking to futureproof his enterprise, he laments that it is already too late.
My strongest affection in the Northern Rhône has always been held for Condrieu. These fragrant, deep and occasionally oily white wines are what first made me fall in love with the Rhône. I tasted examples from five producers at our tasting. Whilst they were all unmistakably Condrieu, the variation in floral lift, fruit flavours and acidity were vast. This is anything but a one-trick pony.
The Southern Rhône
Producers from the Southern Rhône were nestled in our Napoleon Cellar for the evening. While the region may be best known for Châteauneuf-du-Pape, the wines from that renowned appellation were not the only stars of the tasting. Wines from across the south were showing brightness, intensity and certainly no ill-effects of those pesky April frosts. Still rich and concentrated, the cooler temperatures have meant lower levels of alcohol in the final wines. This does seem to have given the vintage something of a classic elegance.
While a plethora of weather extremes battered our Rhône winemakers this vintage, the final wines have not suffered for it. This is a vintage of "attitude over adversity" and the results are full of flavour and layered with complexity. The 2021 wines are drinking beautifully and I cannot wait to see how they mature.