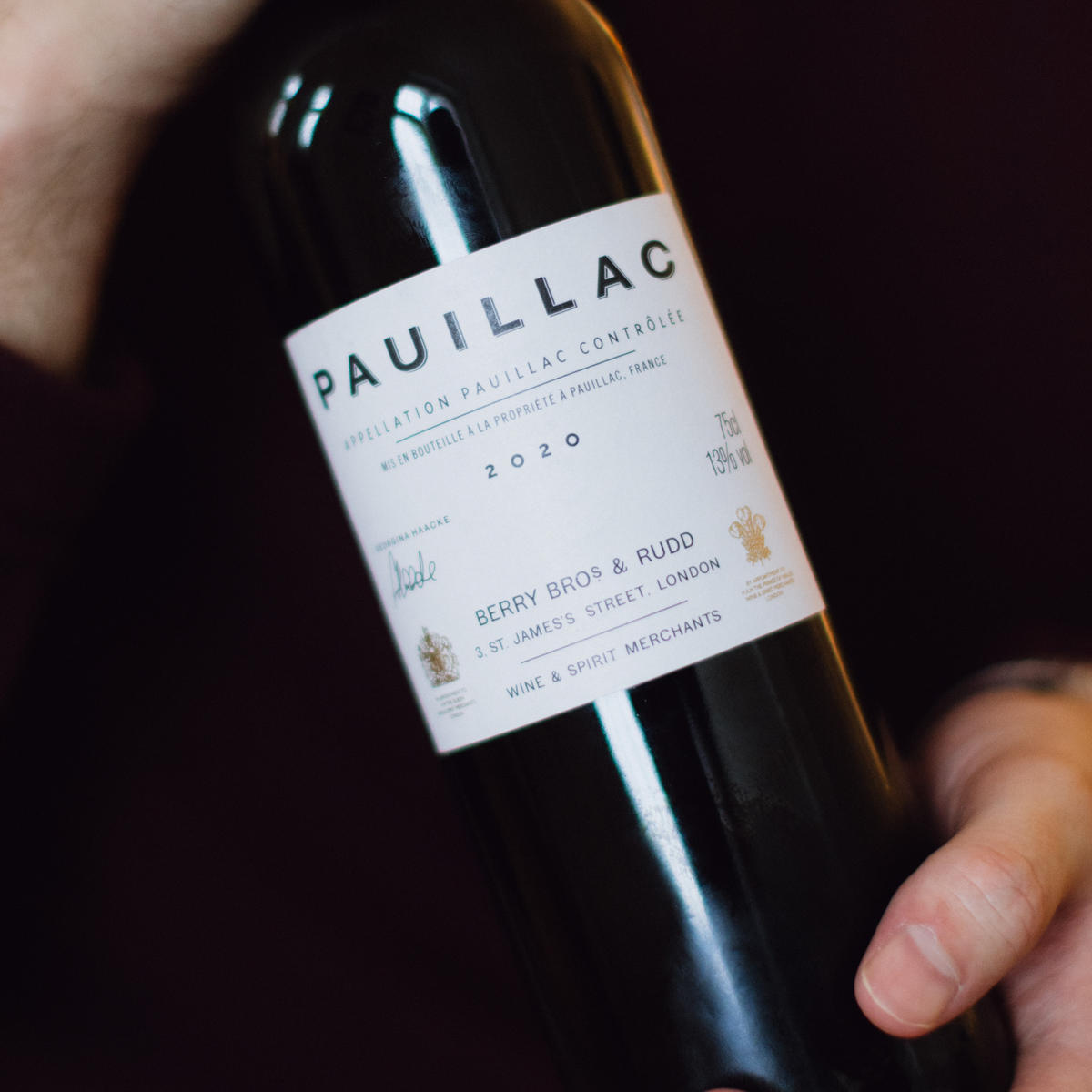 If you're looking for a reliably delicious Claret to enjoy around the Christmas table, our Own Selection Pauillac is perfect for the task. Olly Hallworth from our Buying team has a particular soft spot for it too. Here, he tells us more about one of his favourite Christmas wines.
One of my favourite things about Christmas is sharing a few bottles of something special with loved ones. Most years, my dad and I seem to find ourselves down in the cellar sorting through some of the older bottles and opening anything we fancy. "Well, it is Christmas after all," we say, and that seems to justify opening just about any bottle in the house.   
I am a huge fan of wine from all corners of the world, but there's something about Christmas that makes me turn back to the classics. Our normal Christmas tipple will often take us through some of the most iconic regions of France, with the main attraction centred around a bottle of Christmas Claret. Other regions we sip through on the big day include Champagne, Burgundy and – if we're feeling extra flashy – a bottle of Sauternes to finish. The only non-French bottle usually comes in the form of an old, cobwebbed bottle of Port from the cellar. Delicious!
I have an unswaying devotion to serving a showpiece Claret on Christmas Day. When there is such an abundance of fine wine from around the world to choose from, I'm often asked why I stick to France and, in particular, Bordeaux. My answer is simple. It's the same reason I visit Borough Market every Christmas, why I buy my festive cheese from Paxton & Whitfield and why, without fail, I watch The Holiday at least three times during the Christmas period. These have all been cemented in my family's traditions over the years. Without them, Christmas would simply not be Christmas in my household – just as it wouldn't feel right without a bottle of Bordeaux.
With this in mind, what could be more fitting than enjoying a bottle from one of the Médoc's most established names at your Christmas dinner table?
Where is it from?
Just north of Bordeaux lies the town of Pauillac. To the unassuming traveller, this quaint little town might not symbolise much. But for the well-versed few, Pauillac is one of the iconic postcodes in the fine wine world.
It's difficult to mention the exceptional wines of Bordeaux without mentioning Pauillac. Hosting three of the five First Growths, and just under a third of all Grands Crus Classés of the 1855 classification, it's always been a leading light in the world of fine wine.
This year, we have continued our long-standing partnership with Château Lynch Bages in Pauillac. It has officially been a part of the Cazes family since 1939. The property has always had a strong following; today, thanks to the hard work and innovation of the owners, it's one of the most respected estates in the Médoc and a reference point for Pauillac.
Perfect for the season
There is a lot to like about this 2020 Own Selection cuvée. The nose is very pretty and perfumed, with a brooding mixture of cassis, blackcurrant, and wild cherries. The palate is incredibly generous, layered with unctuous dark berries, cedar and vanilla, thanks to some time spent in oak. The fruit here is mostly Cabernet Sauvignon, but with an important supporting role played by Merlot, delivering a wonderful plumpness to the palate. It's elegant, rich and approachable even now. It's certainly one of my go-to reds for autumn and winter – the perfect wine to curl up with in front of a crackling fire.
It's also incredibly versatile. It's very well structured with smooth tannins and plenty of fruit there too. Broadly speaking, it will work with most festive centrepieces. I'm personally looking forward to enjoying this with a stuffed saddle of venison or game.  
Buy our 2020 Own Selection Pauillac here