Berry Bros. & Rudd then and now: building a legacy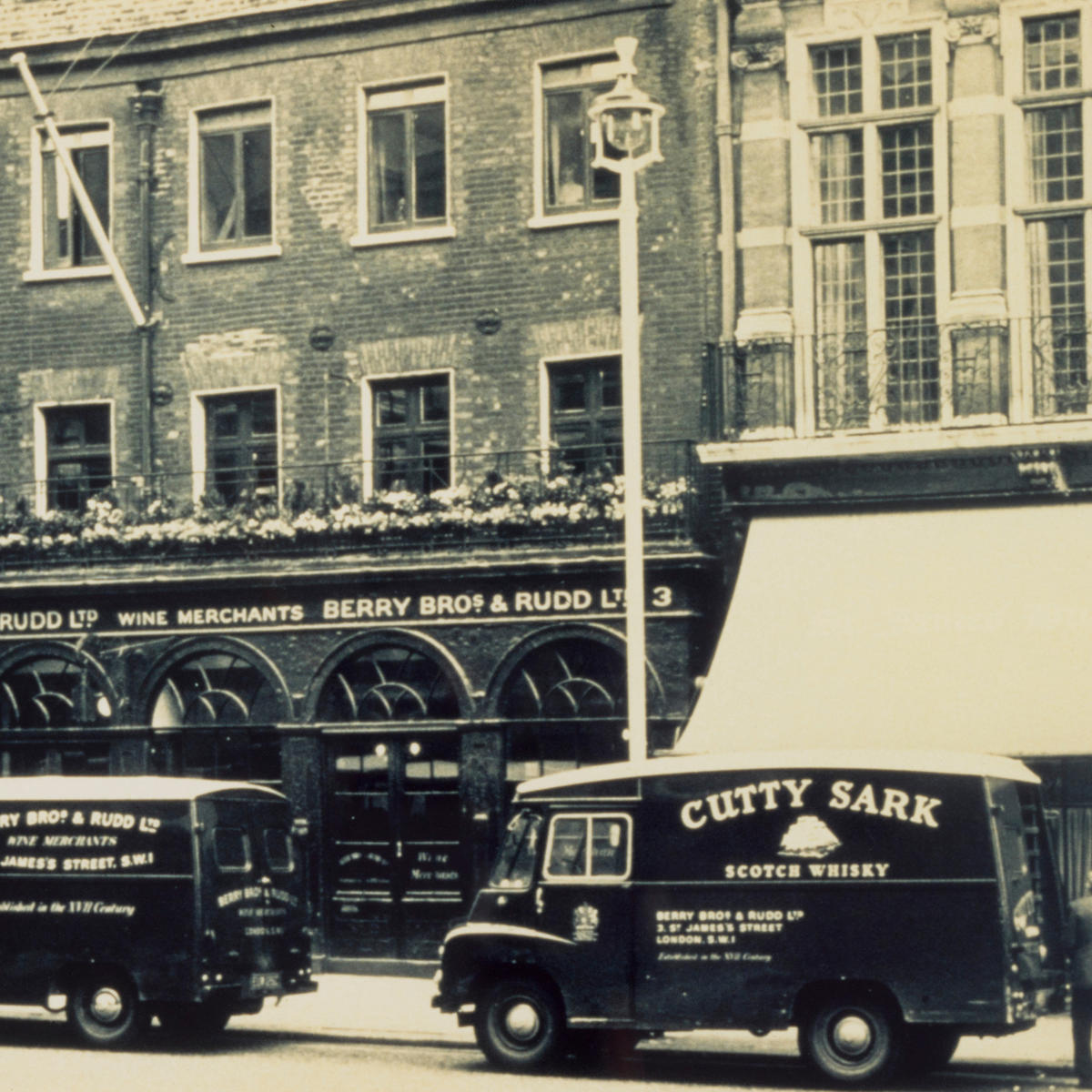 As we celebrate our 325th anniversary this year, we've been looking at what has changed in those three centuries. Examining various parts of our business, we explore how things are different now and what we might see in the future.
In the third part of this series, Family Business Director (and Rudd family member) Edward Rudd takes us on a tour of Berry Bros. & Rudd's buildings. From our corner of St James's to our operations in Hampshire, how has it all changed?
Where it all began
My forebears were gifted with the prescience to have purchased, over time, the various buildings Berry Bros. & Rudd now owns in St James's. It may then surprise you to hear that we only bought the building we consider as our home – No.3 St James's Street – in 1966. This was a good 268 years after the Widow Bourne first set up shop there and was acquired for the princely sum of £175,000.
Today, No.3 and No.4 St James's together make up the heart of our business containing our executive offices and our events spaces. Housed in the various dining rooms and the nearly two acres of cellars underground, these are truly unique entertaining spaces, full of history.
Pickering Place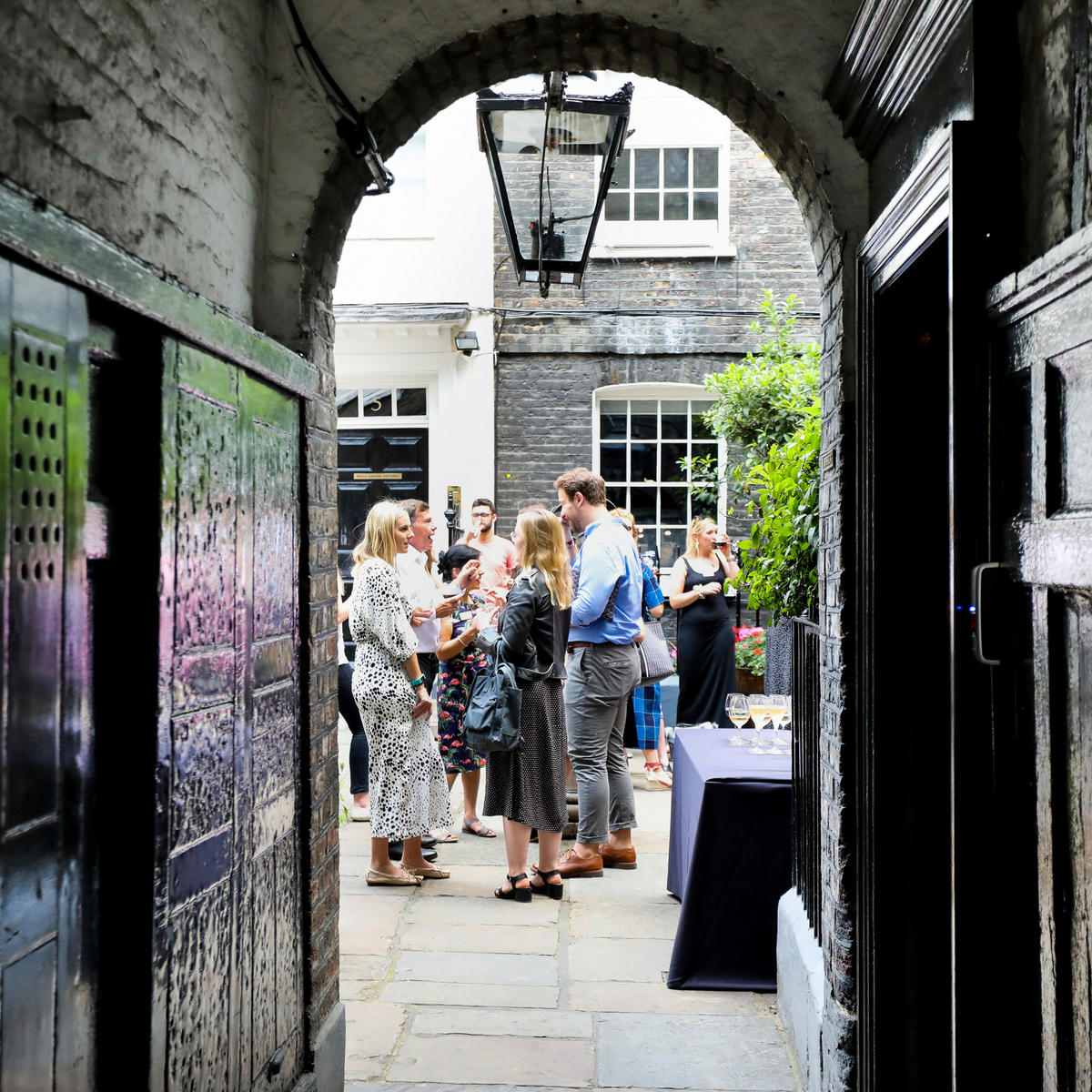 Rather uniquely, we also own all the buildings surrounding the square at Pickering Place behind No.3. This is reputed to be the site of the last ever duel fought in London.
When the last of these buildings around the square at No.5 St James's Street came up for sale in 2005, it allowed us to complete ownership of Pickering Place. Today, the building consists of three residential flats and the Saint Jacques restaurant on the ground floor.
Full circle with spirits
For many years, the building at 63 Pall Mall was used as the offices for our Cutty Sark export business. In 1996, the building next door came up for sale, giving us the opportunity to combine the two buildings into one. We commenced a major building project in demolishing both buildings and rebuilding them as one.
This included digging down two levels to provide extra cellar space and a larger, more modern kitchen. This building was completed in 2016.  It houses six floors of modern office space, as well as the cellars and kitchens below. The ground floor then became our new London Shop at 63 Pall Mall, opening in 2017.
The company also owns the iconic Norman Shaw-designed building on the corner of St James's Street. Earlier this year, we completed a full renovation of the residential flats in the building. We are also refurbishing space on the ground floor which will become an extension of our London Shop and exclusively stock spirits.
Our home in Hampshire
Equally important as our London properties are our warehouses and offices in Hampshire. Our first warehouse in Basingstoke was opened in 1967 by Christopher Berry Green.
Previously, we had used a number of different cellars spread across London. However the crunch came with the redevelopment of London Bridge. We were given notice on our cellars there and had to move out. Christopher had the vision to create a purpose-built warehouse and settled on Basingstoke, halfway between Southampton (where the wines were shipped to) and London.
Whilst this might not seem like a big deal now, at the time it was groundbreaking – no other London wine merchant had a purpose built, temperature-controlled warehouse outside of London.
The original Basingstoke warehouse served us well for many decades. But the demand for En Primeur wines and their storage called for expansion into two further warehouses nearby. One of them was almost filled by the 2005 Bordeaux vintage alone. By 2020, we were looking to expand our storage further.
Looking ahead at Jubilee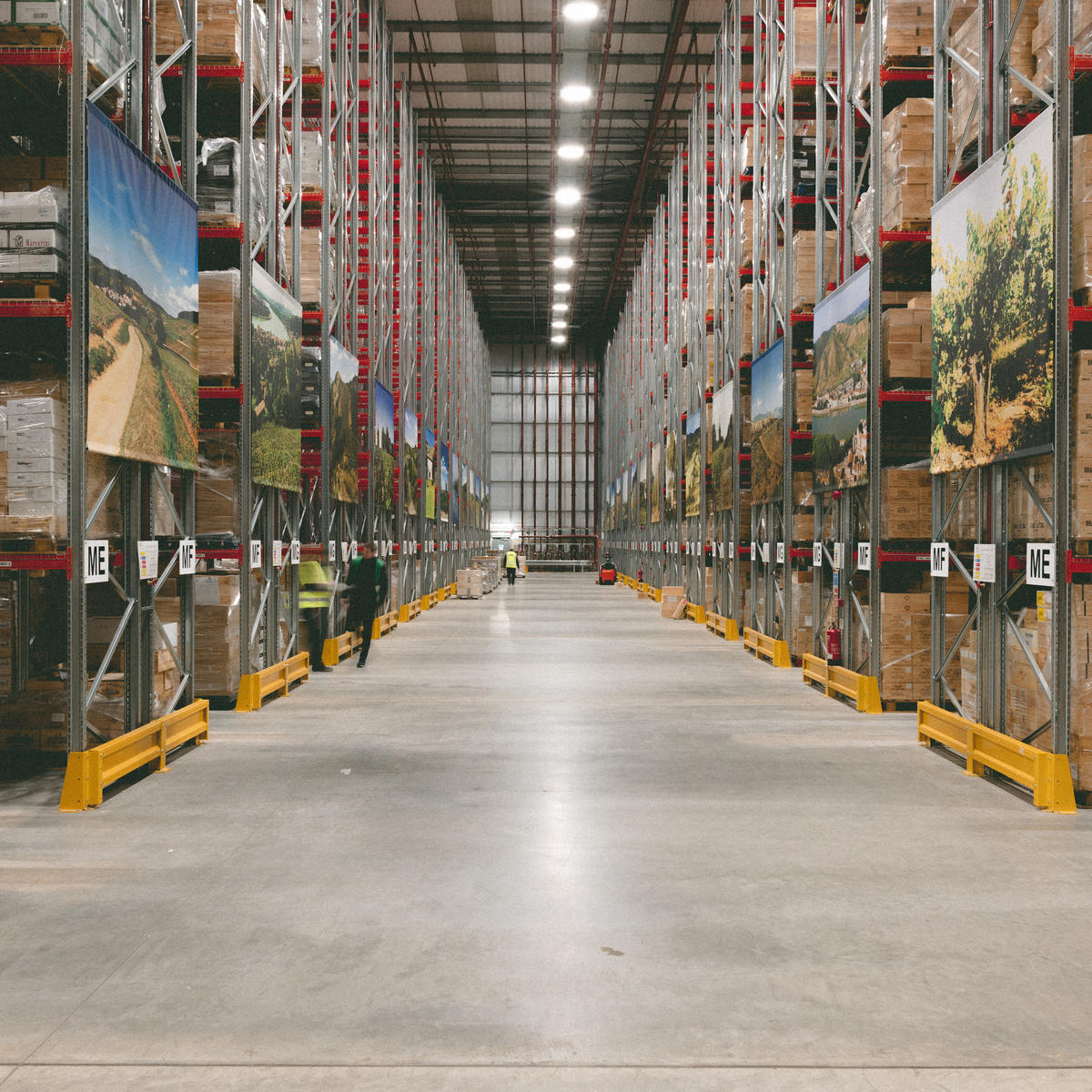 Just as Christopher Berry Green had done back in 1967, we once again decided to build our own facility from the ground up. I was despatched to find a suitable site, which was not as easy as it might sound. Naturally, it needed to be within a moderate drive from our existing facilities in Basingstoke. Land prices around Basingstoke have risen substantially since 1967 and are now too high for the economics of wine storage to add up.
It took a couple of years before we were able to find a suitable site but eventually, we found one just outside Andover. Once the relevant planning permission had been obtained, the build was surprisingly quick and in around nine months our doors were ready to open. Jubilee, as it is officially known, includes state-of-the-art temperature control and generator back up.
We also aimed to cover the roof in solar panels to create a carbon-neutral storage facility. Unfortunately, we came up against the UK's creaking infrastructure issues. The local electricity grid was not capable of handling the power the panels would generate, so we could only install one-third of the panels while we wait for an upgrade to the local substation.
The total storage capacity of Jubilee is around 14 million bottles – making it the largest temperature-controlled storage facility in the UK, if not the world. We are delighted to have this wonderful facility and provide the best possible wine storage for our customers for many years to come.