Own Selection Zinfandel: a versatile red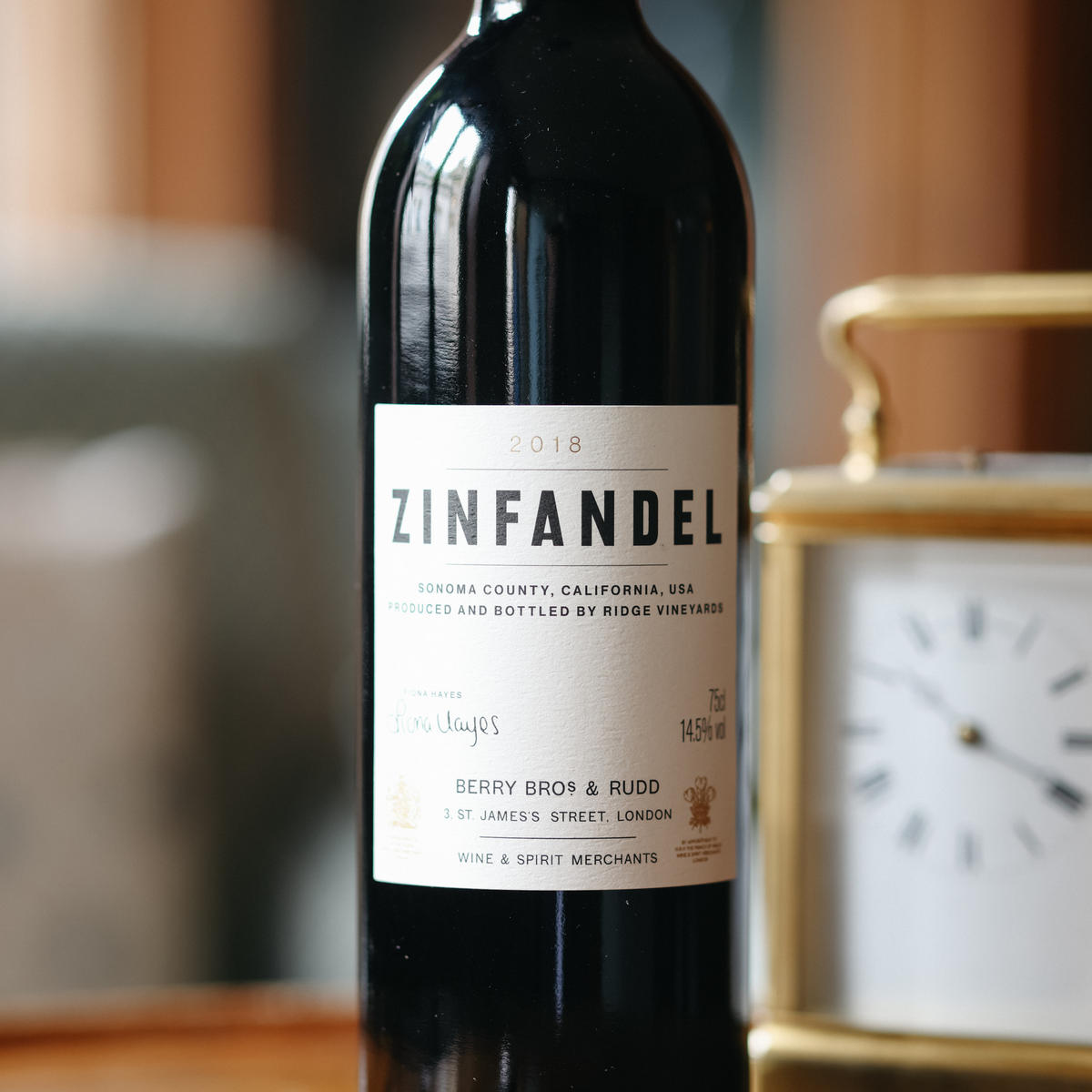 With its notes of wild berry fruit, chocolate and vanilla spice, our delicious Zinfandel is a fantastic choice for summer barbecues. Delve into the back story behind the wine and discover a few of our favourite food-matches for summer feasting.
Our Own Selection Zinfandel is made for us by the illustrious Ridge Vineyards, one of the best-known producers of fine Californian wines. Based across two sites – Monte Bello in the Santa Cruz Mountains and Lytton Springs in Sonoma County – Ridge is one of the older wineries operating in California. It takes its name from the high mountain ridge over which the original Monte Bello winery is sprawled, and there's a discernible whiff of the "American dream" to Ridge's backstory.
In a nutshell
Vines had been planted in the rugged Santa Cruz Mountains since the 1880s, before they were abandoned during the Prohibition years of the 1920s and '30s. Fast forward to the 1950s. When a group of travelling students from Stanford University happened across these abandoned vineyards, they started to revive the vines. Despite having no wine experience, they produced a small amount of wine in 1959. Three years later, Ridge Vineyards was officially alive.
Since its inception, the team at Ridge have championed a style heavily influenced by French traditions. An emphasis on site rather than varietal, a vineyard-first approach and a light touch in the winery are all indicative of this philosophy.
Today, they make wines from a huge range of grapes, from Cabernet Sauvignon and Merlot to Chardonnay and Grenache Blanc. We're delighted to partner with them on the production of our Own Selection Zinfandel. Our 2018 vintage is made with fruit from Sonoma County, blended with very small amounts of Petite Sirah and Carignane.
A versatile food partner
John Olney, Head Winemaker and COO at Ridge, says the 2018 vintage is "very versatile and perfect for summer if you're barbecuing. I often enjoy it alongside pasta dishes, especially if they're tomato based. It goes well with a lot of Italian food in general. Over the holidays, we had it with a little lamb and kidney beans, and it was excellent."
A Californian Zinfandel has all the qualities needed to make it a fantastic barbecue wine: good structure, rich flavour, acidity and a little residual sugar from riper grapes, thanks to its warm-climate origins. The latter means it pairs especially well with the caramelised flavours you get from those charred fire-licked dishes.
Although it's a natural match for meats – Ridge's website also recommend chicken yakisoba and braised beef with their Zinfandels – it also pairs beautifully with many vegetarian dishes. Seek out ingredients that have a natural meatiness to them, and an ability to soak up rich flavours. For instance, barbecued aubergine with a sticky miso glaze would work very nicely, as would "pulled" oyster mushrooms pan-fried in dark soy sauce. A pasta dish with a porcini ragu and a good dusting of Pecorino would also make a delightful pairing.
Our 2018 Own Selection Zinfandel is currently available in our Summer Sale with 30% off. Buy it here