White Burgundy: an early summer treat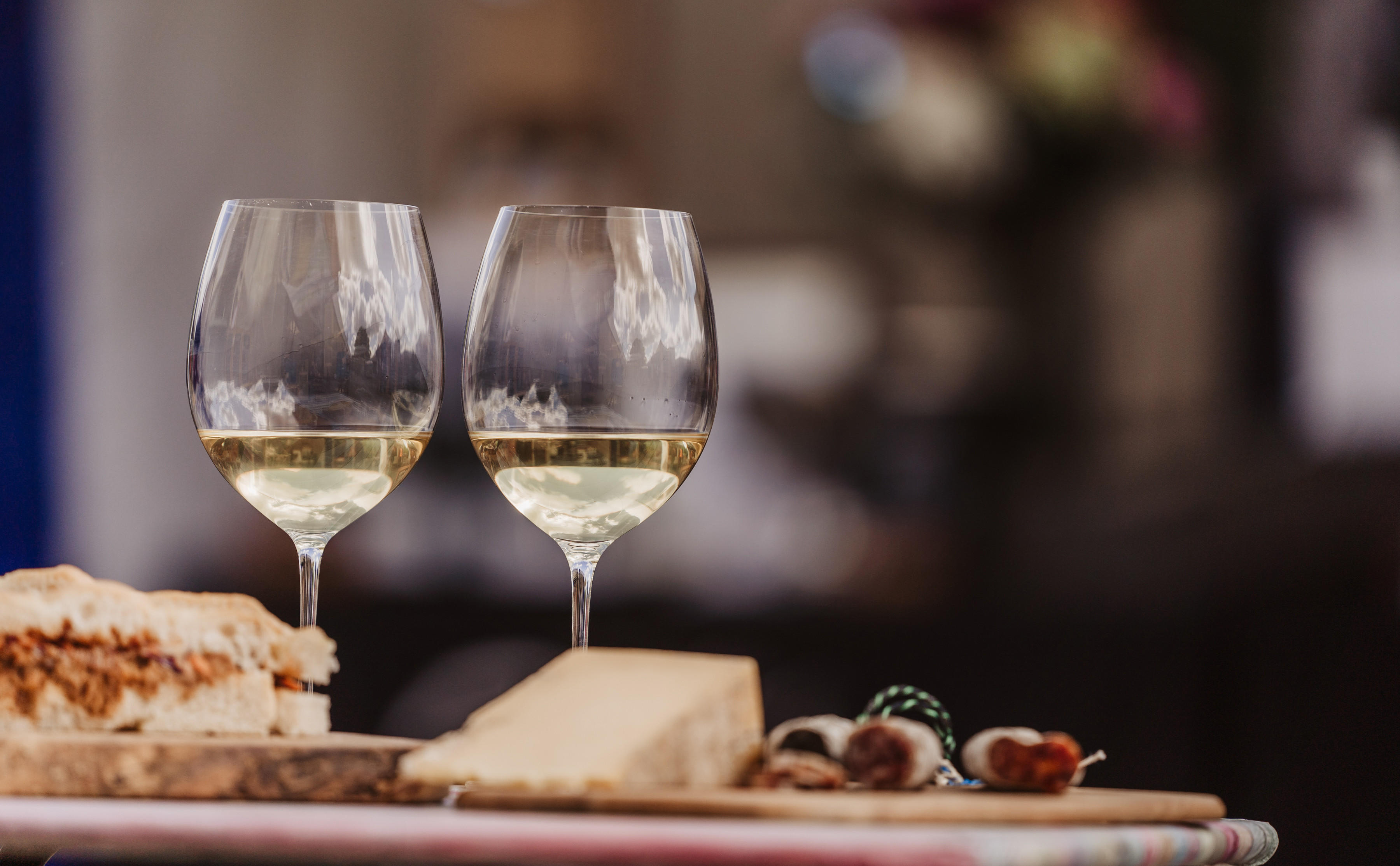 If you're looking for a reliably delicious, everyday wine to see you through the summer months, our White Burgundy is just the ticket. Refreshing and elegant, it's a fine match for light, summery dishes – but it's quite the treat by itself too. Scroll down to discover some simple food matches that will pair beautifully with our White Burgundy.
A chilled glass of white Burgundy on a warm evening is one of life's small pleasures. Needless to say, this lovely indulgence will quickly burn a hole in your pocket – particularly when you start seeking out Grand and Premier Cru wines from the most famous appellations. If you're lucky enough to be able to afford them, why wouldn't you enjoy a quiet glass whenever the moment calls for it?
For the rest of us, however, a reasonably priced and reliably tasty bottle of white Burgundy – to enjoy after a long day at work, with an evening meal, with friends in the sunshine – is just the ticket. Berry Bros. & Rudd's own-label 2021 White Burgundy is one such wine: made for early drinking, it offers immediate pleasure now, and comes at a fraction of the price of the region's great wines. And it's delicious.
Refreshing notes of citrus, green apple and pear burst from the glass, counterbalanced by touches of butter, toast and wet stones. Layered, complex and elegant, this is a wine that will sing alongside plenty of homecooked dishes, but is equally satisfying on its own.
As May shifts to June, a lush bounty of ingredients come into season. Why not make the most of the arrival of early summer with a generous niçoise-style potato salad? This endlessly adaptable salad can be fine-tuned to your own tastes. My vegetarian version consists of Jersey Royal potatoes, steamed asparagus, smoked tofu, chickpeas and soft-boiled eggs, whipped up in a creamy lemon and mustard dressing. Having said that, a more traditional niçoise featuring tuna will be equally delicious with a glass of this lovely wine.  
Another excellent match comes in the form of roasted beetroot and orzo stew. This easy one-pot dish (once you've roasted the beets – which can be done in advance and thrown in at the last minute) takes on a dramatic, deep pink hue, all the more stunning when topped with crumbled feta and dill. It makes quite a beautiful dish to serve to one's dinner companions, easily elevated by a glass of White Burgundy.
Rarebit toasts are an equally divine match, perfect for a quick supper. A wonderfully gloopy cheese sauce brought together with swish of ale and a kick of mustard, ladled over sourdough toast and grilled until golden – what's not to love? Pair it with a leek vinaigrette and a glass of White Burgundy, and you'll be very happy indeed.
Buy our 2021 White Burgundy here