Bordeaux 2022: meet the producers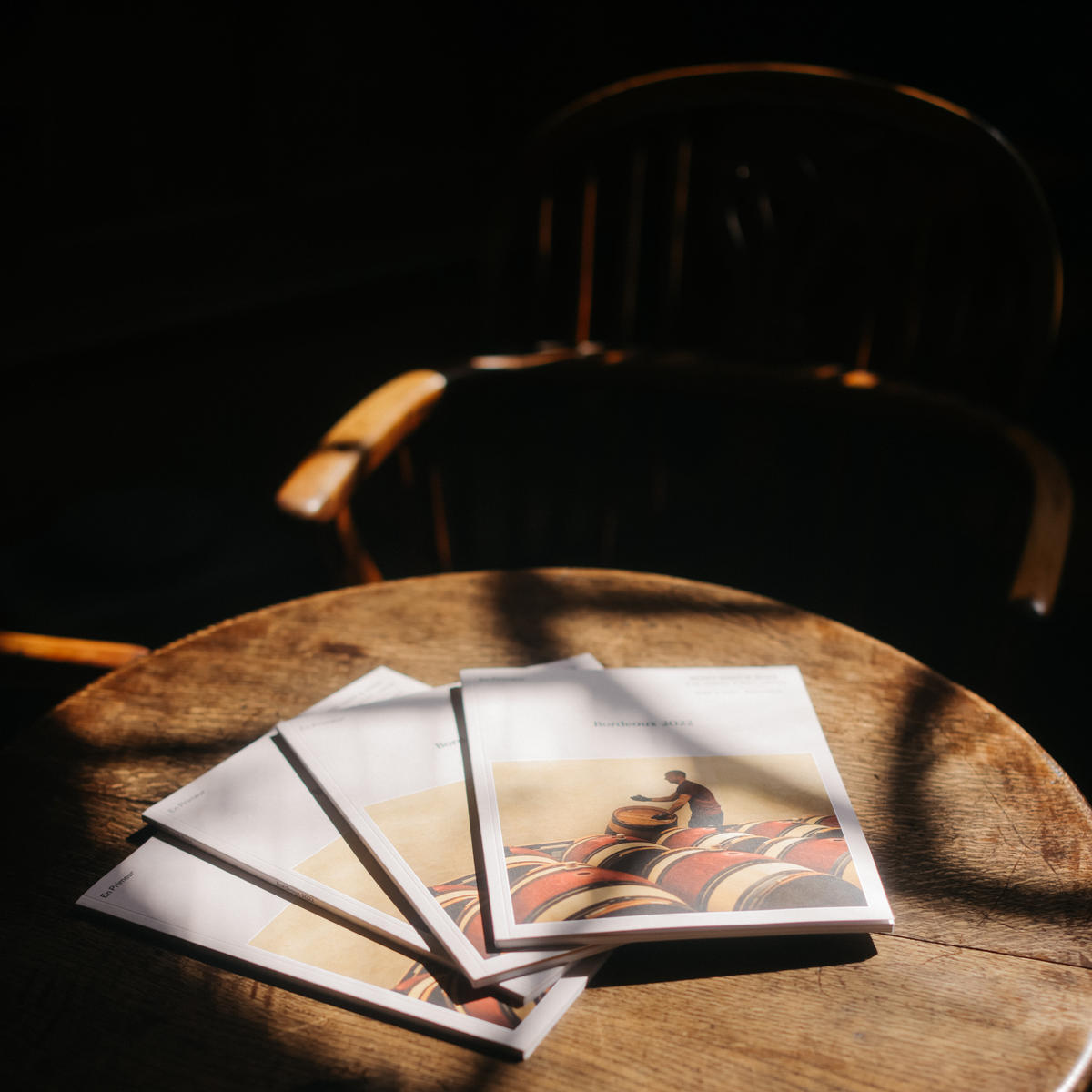 With En Primeur in full swing, it can be easy to think about Bordeaux purely in terms of prices, allocations and logistics. But there's more to the region than business. Here, we meet the faces behind four of Bordeaux's best-known châteaux.
Damien Barton Sartorius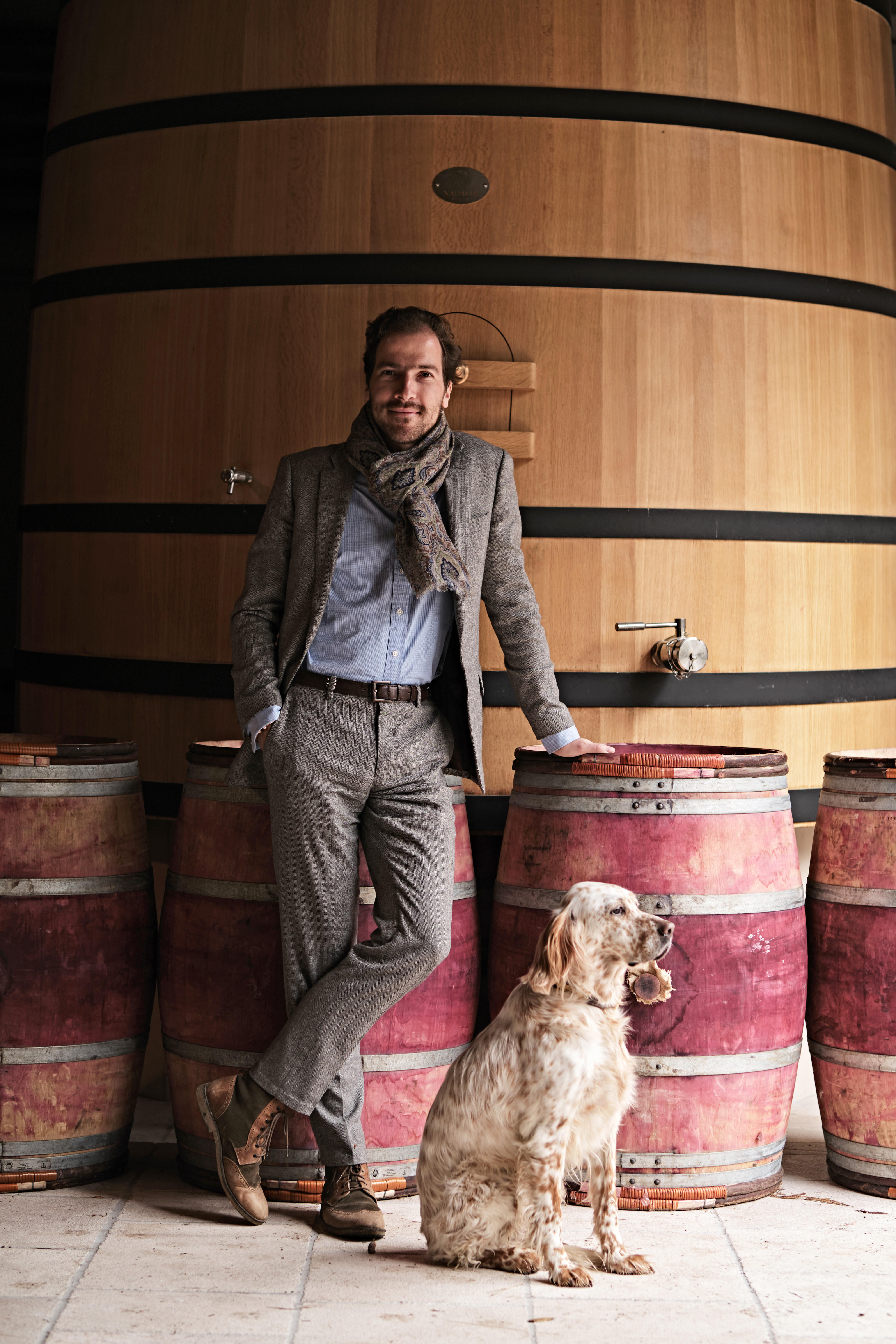 "People get way more excited about the dog than about me," says Damien Barton Sartorius. We're at Château Léoville Barton on a blustery spring afternoon in 2023, and Damien and his dog, Izarra, are getting their photograph taken. Much like his late grandfather, Anthony Barton, Damien is warm, totally down to earth and suitably self-deprecating. He also has a sensitive side.
"That's an old-school camera," Damien says to photographer Jason Lowe.
The photographer has his head down, getting the shot just so on his Hasselblad. He looks up immediately. "This is the exact same camera I photographed your grandfather with 20 years ago," he says. Jason, it turns out, was here circa 2002 on another Berry Bros. & Rudd project.
Damien smiles and goes a little quiet. "It's nice to reflect," he says after a pause.
Read more about Château Léoville Barton.
Arnaud Frédéric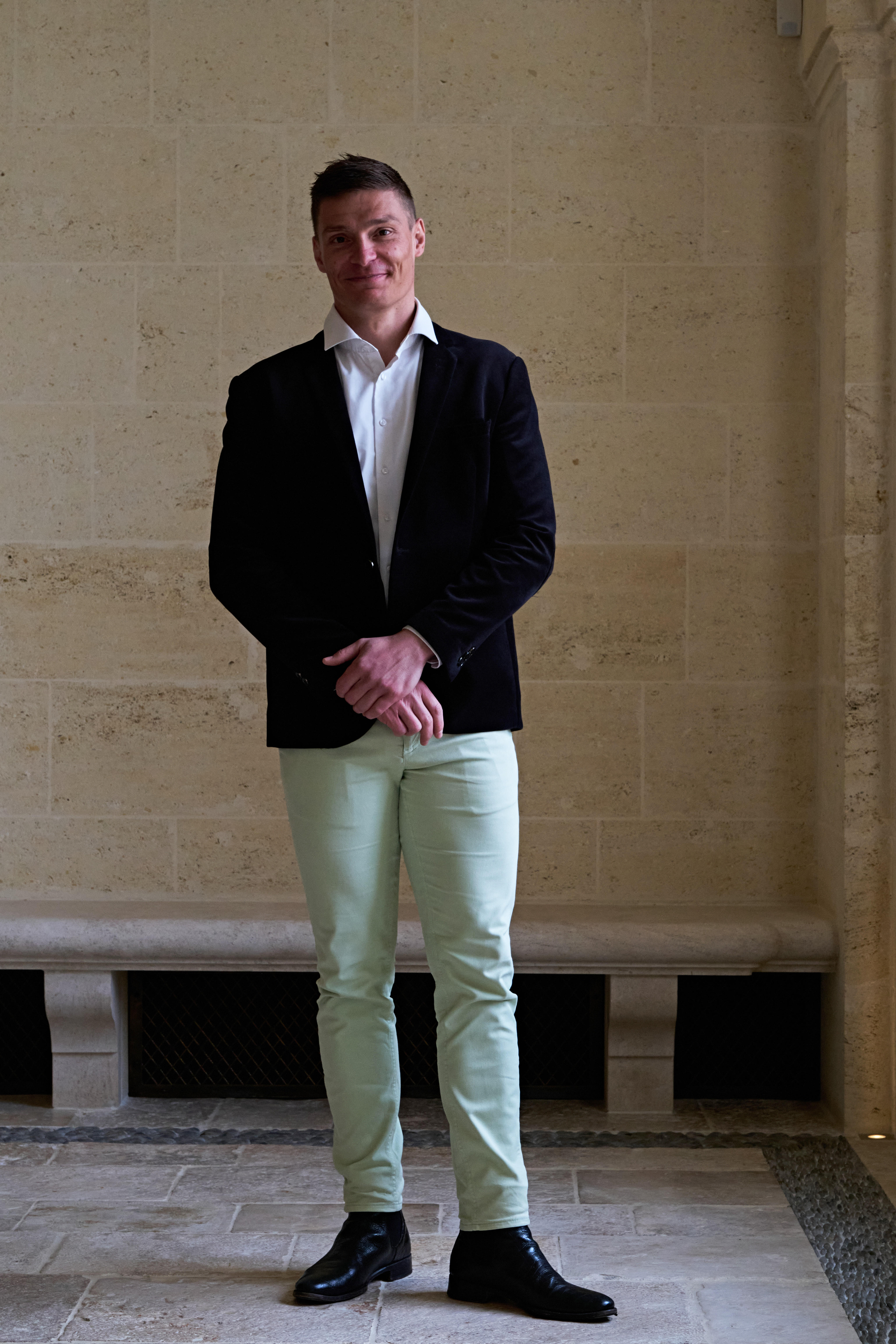 Growing up in the Médoc, Arnaud Frédéric used to cycle from his home in St Julien, north along the banks of the Gironde Estuary through Pauillac and into St Estèphe. He would routinely pass by Château Montrose, looking up at the imposing Second Growth from the road below. Arnaud has recently become the sales director here; he has a newfound perspective on the place.
"You don't really understand Montrose from down there," he says. "You understand Montrose form the top of the hill here, looking down at the river."
Arnaud works not just with Montrose, but with the other estates in the Bouygues family portfolio: Château Tronquoy in St Estèphe, Domaine Henri Rebourseau in Burgundy and Clos Rougeard in the Loire Valley.
Making wine in three distinct French regions gives Arnaud and the team a more holistic view of viticulture and winemaking in France today – and for the future.
"We have to think about the world in a different way," Arnaud says.
Read more about Château Montrose.
Frédéric Faye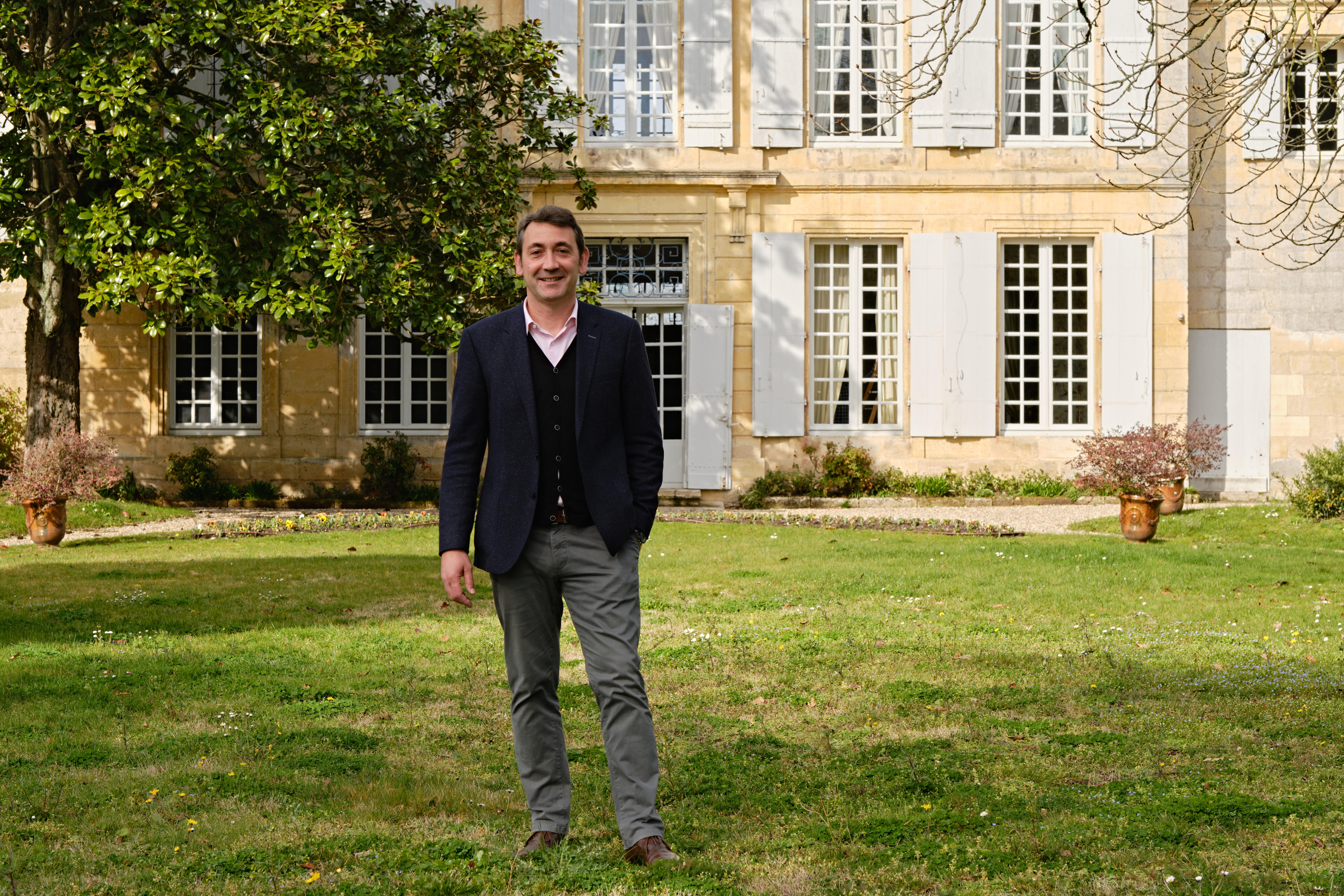 Frédéric Faye has dedicated his entire working life so far to Château Figeac. From washing the windows on his first day to leading the estate to the very top tier of the St Emilion classification, he has come a long way.
"Everyone starts as a student," Frédéric says. In his early days at Figeac, Frédéric learned from the late, great Thierry Manoncourt.
But he has never stopped learning and seeking out knowledge. From working with interns to sharing information with other producers within and beyond Bordeaux, Frédéric and his team are constantly questioning the status quo.
"It's important to listen to everybody. Students ask very interesting questions. They see things we don't see."
Read more about Château Figeac.
Vincent Millet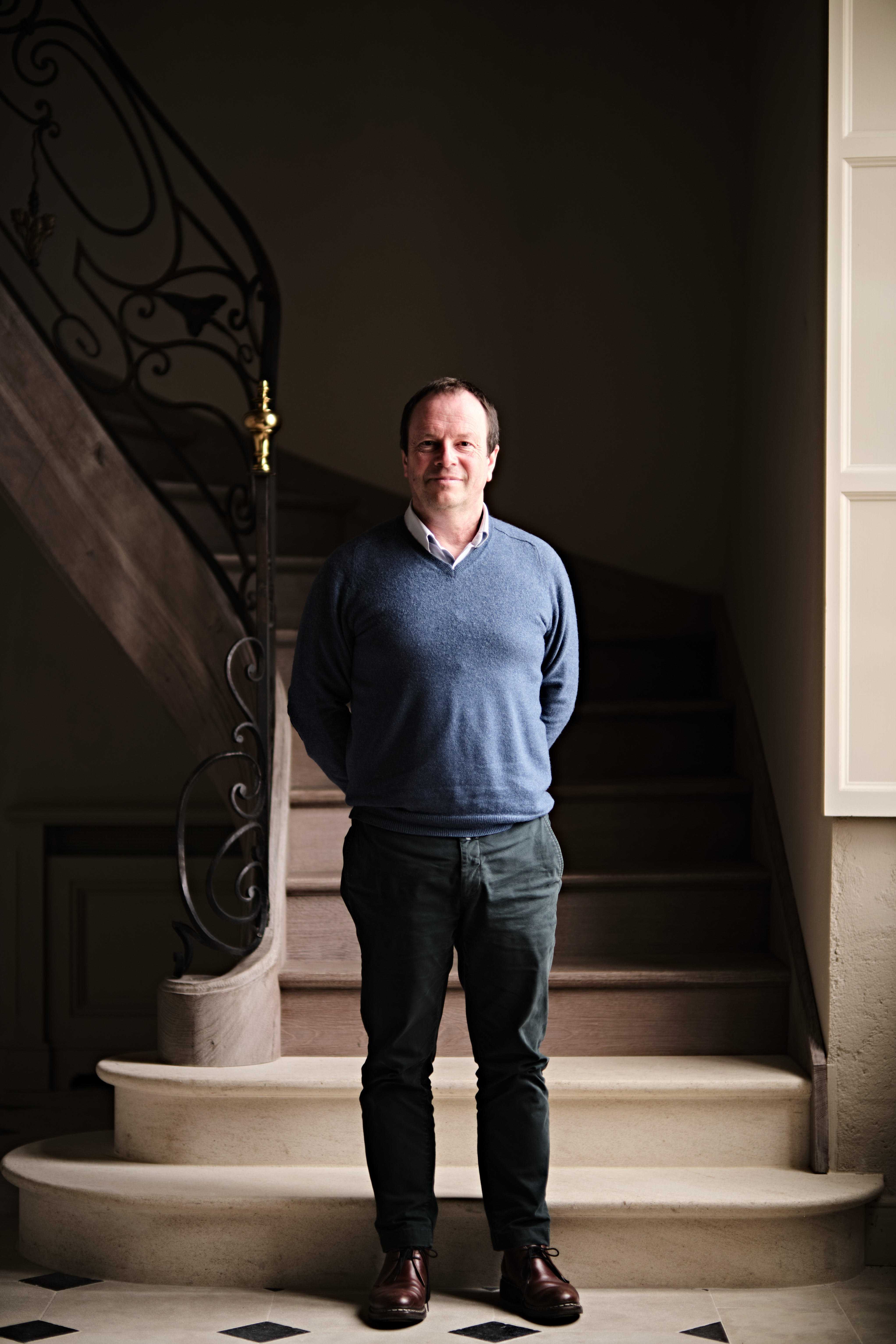 Bordeaux's great châteaux have always been in the hands of the rich and powerful. In the past it was nobility; today it's insurance groups, banks and luxury-goods houses. Some may turn their noses up at this development, or lament for times gone by.
Some, but not Vincent Millet, winemaker at Château Calon Ségur. When this historic estate was acquired by Suravenir (part of Crédit Mutuel Arkéa) in 2012 following centuries of noble family ownership, Vincent saw the potential for meaningful, long-term investment.
"It gave the estate a new lease of life," says Vincent. "Thanks to the investments brought by the group, we're able to make wines how we wish, in a homogenous way. Even with complicated vintages like 2017 or '21, we can make high-quality wines thanks to the tools we have. The story of Calon Ségur is in its continuity."
Read more about Château Calon Ségur.
In our Bordeaux 2022 En Primeur publication, you'll find a range of interviews with leading producers as well as insights and opinion from our experts. You can browse a digital copy here.