Vintage Port – anything to declare?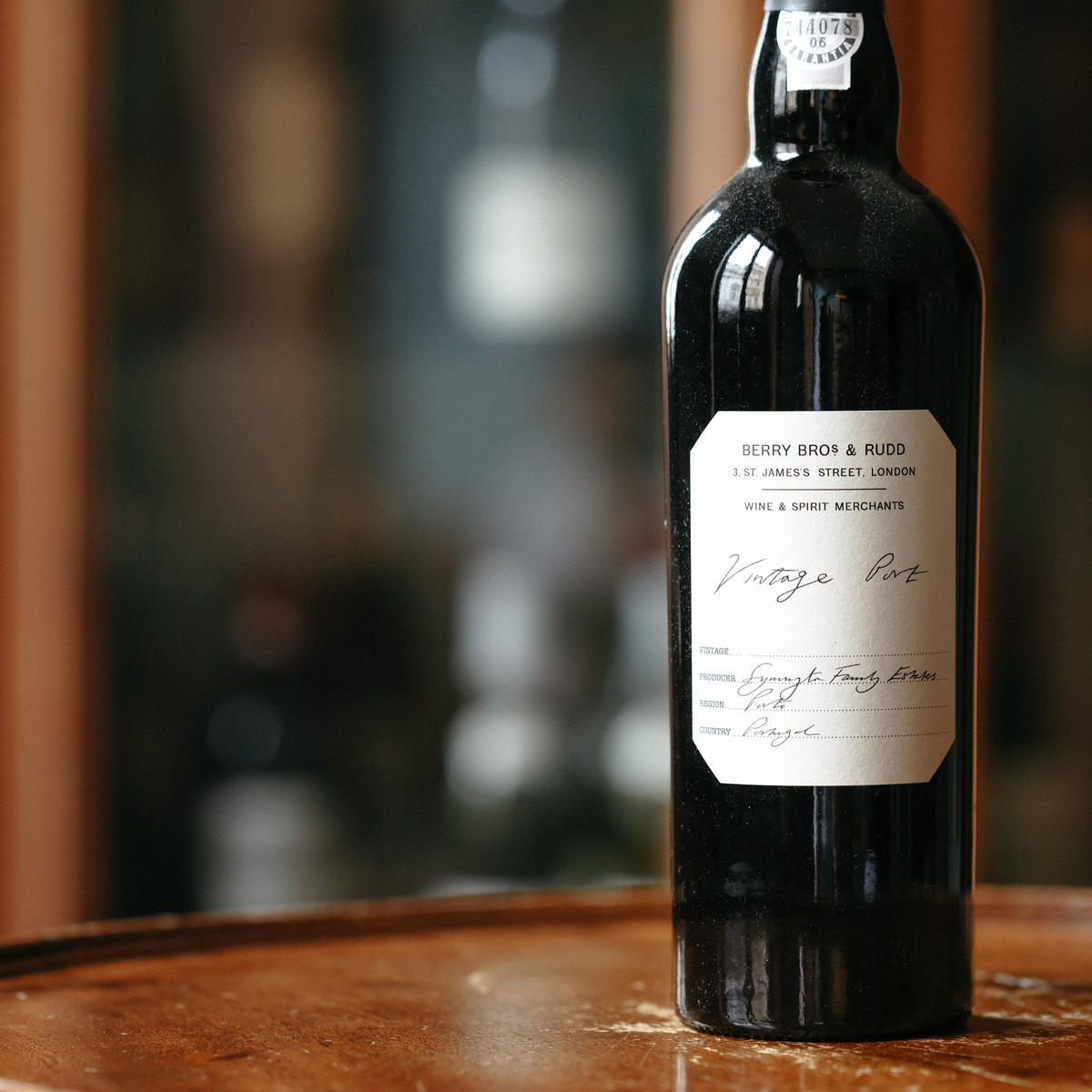 Each year, Port winemakers face the question of whether to "declare a vintage" or not. Tom Cave, Account Manager and Port expert, tells us a little more about this unique regional tradition and reflects on our very own Vintage Port.  
St George's Day passed last month as unnoticed as ever; though among those who do mark the day are Vintage Port lovers who use it as a timely mark to enquire which of Porto's shippers have elected to "declare" a vintage from two vintages back – which would be the 2021.
Declaring a Port vintage used to work on about three declarations a decade, and are based on the quality of the vintage as well as an assessment of the market. Samples need to be submitted and passed by the Port trade's regulating body, the IVDP, before the declaration, followed by tastings and the eventual release "ex-cellars".
There is no general consensus; these days, some notable houses elect to declare a vintage pretty much every year, confident that they have a wine of the calibre to do so. And fair enough: the quality of wines made today in the Douro warrant making a wine every year – like pretty much everyone else does, after all.
Well, even if a wider declaration could still be made, at this point it would seem 2021 will not be a generally declared vintage, though there will be excellent wines made from some of the great names in Port perhaps from their single-vineyard sites – and they'll last and improve as well as any.
While we wait for further developments on this, let's take a look back to one of the most remarkable Port tastings I have attended, arranged by that band of enthusiasts The Port Forum and hosted by Berry Bros. & Rudd at No.3 St James's Street back in February 2022.
Between us, we managed to line up (almost) 14 consecutive vintages of our very own Vintage Port – a specially selected cuvée made, and labelled for us, by one of the Port shippers, and up to 1970, bottled in our own cellars.
From 1960 up to 2003, we tasted through a fantastic range of vintages. Some shone more than others: the 1963 supplied by Taylor Fladgate showed real class, and is now in its peak drinking window; the same can be said for the 1966 by Warre, which was really very lovely. Sadly, the 1970 vintage, also supplied to us by Warre, was a horror of horrors and completely out of condition – a real shame – and the 1991 from Smith Woodhouse was a little awkward, not at its finest. The 1994, on the other hand, was an all-singing vintage – excellent now, and will remain so for a decade – and the 2003 was attractive and ripe for immediate enjoyment.
It was fascinating to taste through 14 vintages of our Own Selection Vintage Port, and for many of them to be showing so well. My thanks to The Port Forum for supplying most of the bottles. It was a most informative and enjoyable tasting and one I am reminded of frequently when I see the line-up of empty bottles in our General Office tasting room.
Back vintages of our Own Selection Vintage Ports are available here via BBX, our fine wine exchange. Alternatively, browse our wider selection of Vintage Ports here