Bordeaux 2021: setting the scene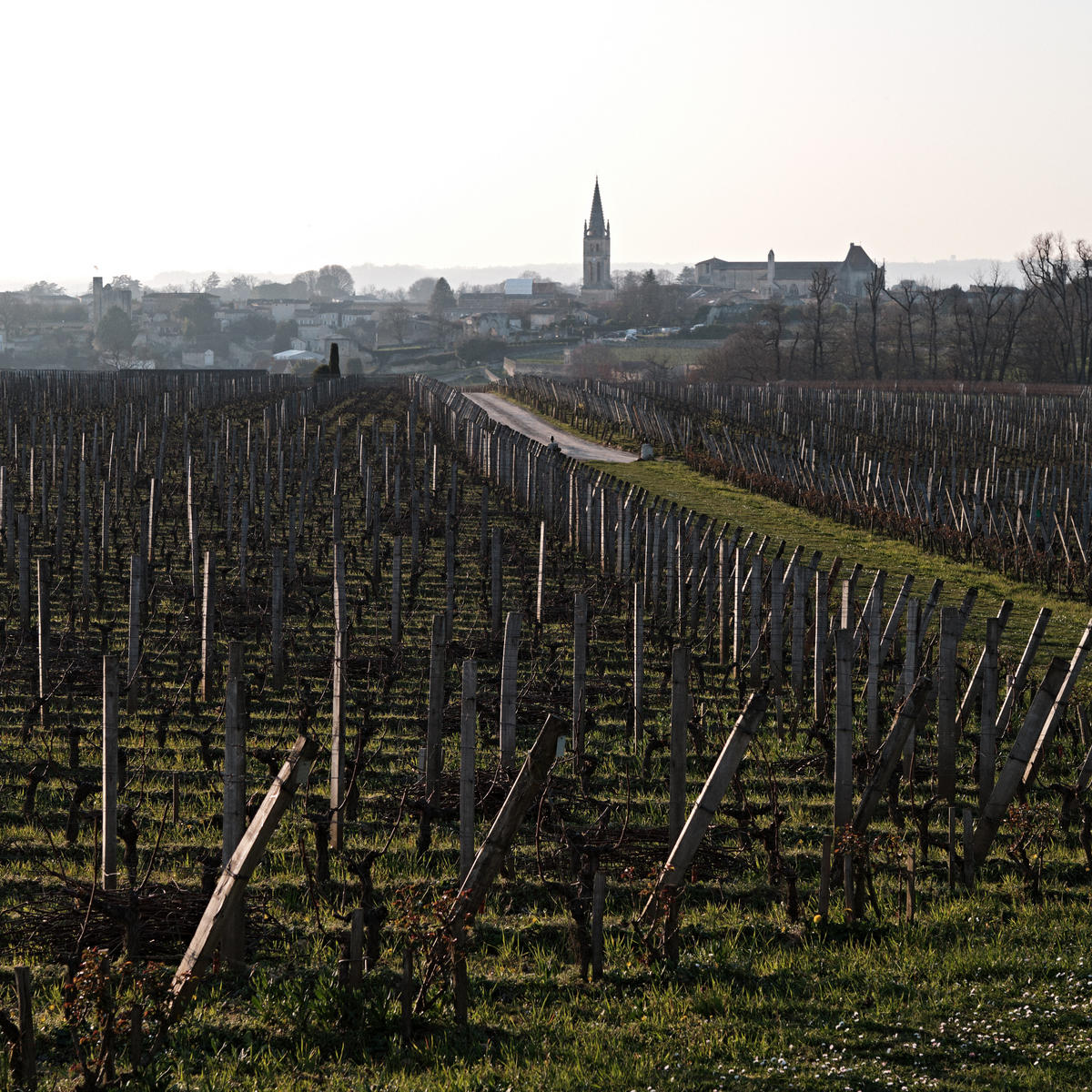 After two Covid-impacted years, there is once again a fully-fledged En Primeur tasting week in Bordeaux. Our team is on the ground to get a complete picture of the 2021 vintage across the region. Here, our Wine Director, Mark Pardoe MW, sets the scene for the week ahead.
The Bordeaux 2021 En Primeur tastings begin in earnest this week, in conjunction with events organised throughout the region by the Union des Grands Crus de Bordeaux. Our team arrived yesterday, Sunday 24th April. And in fact, I have already been in Bordeaux for a week with Buyer Georgina Haacke; we have had the opportunity to get an early sighter of the vintage before the rush of visitors.
As usual, we will be tasting at the châteaux rather than the group events. This is where we believe we can get the clearest picture of the vintage.
A return to delicacy?
The 2021 vintage saw frost in spring; rain in May and June; mildew; a cool August; and a mostly fine, if fresh, September. It will not, indeed cannot, be compared to the trio of hot, sunny and dry years that precede it. So our peer judgements will need to be made from within the vintage, and not against '20, '19 and '18.
Although appealing and exceptional vintages, it could be argued that those years are atypical and that '21 heralds a return to a more delicate style. It has benefited from a slower approach to full grape maturity and the more defined and floral aromas that are produced under those conditions.
But with this unpredictable season comes the reality that not everyone's fruit will have reached full maturity. It will depend largely on where the producer is situated and the conditions they experienced. One key test has become evident in some of the wines already tasted: whilst most exhibit appealing, lively and pure aromatics, not all have the depth to fill the palate. The most successful will be the wines that are not simply front-loaded with fruit and initial impact, but those which are able to carry their character right across the palate and to a persistent and consistent finish.
Wheat and chaff
This marginality of maturity (around which traditionally all great wines have been shaped) also creates challenges for the character of the tannins. If not properly ripe, they will show a green and spiky character. It will be especially interesting to observe how those tannins have been managed and extracted during the winemaking.
Technical skill and the wider choice of ageing vessels will be very influential. The best wines, as seen in our early tastings, will be bright, silky and delicious; if not, there may be a hollowness on the palate and leafy, green notes in the fruit. Of course, it is our job to sort this wheat from the chaff and make our recommendations accordingly.
But the most important point is to understand the style and attraction of the '21s. My own tastes err towards wines that are pure, expressive and refreshing, that encourage the next sip, the second glass. The rich and powerful wines that have been emerging from Bordeaux over the past decade at their most extreme provide impressive concentration. But this is perhaps at the expense of vineyard expression.
First impressions of the 2021 vintage
My first impressions are that this is a return to a more classically framed vintage, one in which the individual details are brought more clearly into focus. It will not be built for very long ageing; some early comparisons have been made with '17 and '14. If that is the case, there will be some irresistible wines to enjoy over the next decade or two; those years are already providing delicious drinking on restaurant wine lists.
As we tasted this week, my mind turned to other vintages from the start of this century. In my opinion, '21 exceeds '01, '04, '06 and '08. Yet the best wines from those vintages are now offering enormous pleasure.
Although '21 will undoubtedly provide some challenges, and some wines will not rise fully to the occasion, this is not a vintage to be underestimated. We will also bear in mind that this is a later harvest with high acidity, which we are tasting very early in its development. All the vintages from the noughties that I reference above were usually underrated at En Primeur. The further 12 months in barrel filled out the wines and coloured in some of the gaps. If we were to taste again in June, I am confident that the view of the '21 vintage would be positively re-evaluated.
Discover more of Mark's Bordeaux 2021 En Primeur coverage below.