Bordeaux 2021: Pessac-Léognan and more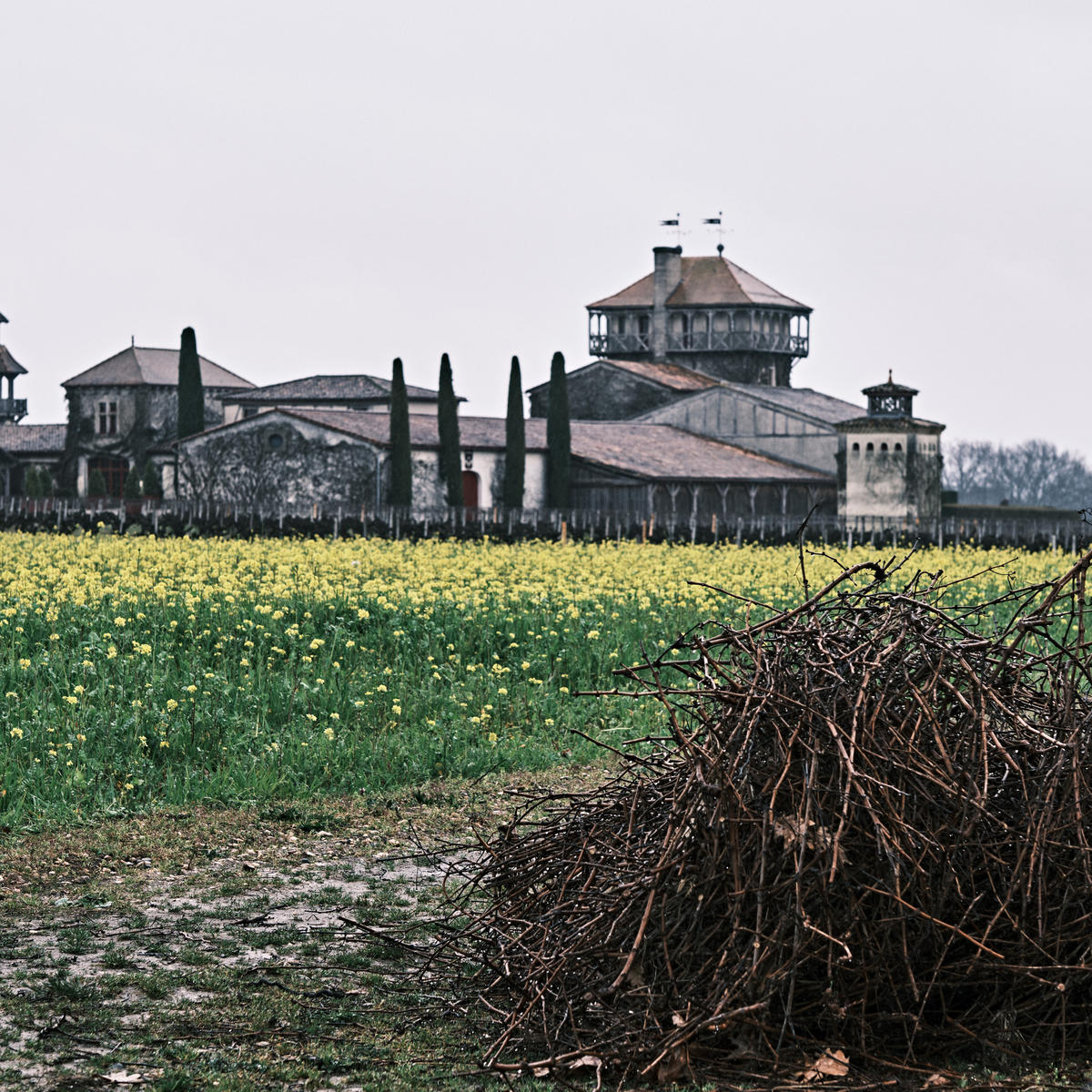 The 2021 En Primeur tasting week is in full swing in Bordeaux. Next up for our team: a broad overview of samples from across the region and an in-depth look at the reds and dry whites of Pessac-Léognan. Here, our Wine Director, Mark Pardoe MW, rounds up the day's highlights.
On Tuesday morning the sun rose on a perfect daybreak in St Emilion, the town's distant limestone walls reflecting the first light back across the vineyards. Today we spent the morning tasting wines from across Bordeaux with samples delivered to the offices of a négociant house outside the city.
In our own temporary space in a warehouse stacked with the greatest wines of the region, we tasted through nearly 50 samples drawn at the various châteaux the day before. This was our chance to get the top-to-bottom overview that yesterday's privileged diary had precluded.
Tasting far and wide
There is a caveat for today. Tasting samples drawn yesterday and transported up to 30 miles is not the same as tasting at source. Allowances must be made, and any negative conclusions tempered until a second opinion can be taken – preferably at the château. But we are confident that many vineyards on lighter, sandier soils or on less classic terroirs have found this vintage a struggle.
We tasted our share of challenging wines. Some have been aromatically attractive but have lacked presence on the palate. Others have over-compensated with too much extraction, attempting to fill the mid-palate. And in so doing, they have only managed to accentuate bitter tannins or a lack of depth and concentration.
Although this should not be taken as a categoric statement, at this stage it seems fair to say that 2021 can be a very good vintage indeed for the best terroirs, as we experienced on Monday. But caution is necessary among the petits châteaux. Naturally, there will be exceptions to the rule. Outside the classic communes, we found pleasure from châteaux such as Potensac, Chasse-Spleen and La Lagune.
Back to the future
And now for the good news. We spent the afternoon in Pessac-Léognan, beginning with an enthralling visit to Château Haut-Brion. Here, the tension between the precise, fine-grained tannins and cool, delicate and creamy fruits was spine-tingling.
We discussed with Jean-Philippe Delmas the concept of "back to the future", an idea that we have been formulating. It proposes '21 as a vintage with many of the stylistic characteristics of marginal-but-successful years gone by like 1988 and '99. Yet it has a gloss and engagement only now available because of the skills and knowledge acquired since.
Jean-Philippe did not demur, agreeing that the tension between the fruit and tannin was indeed reminiscent of those times. But he added that today's ability to extract the right colour and phenolic components (measured as IPT or Indice des Polyphénols Totaux) placed this vintage in a different league.
Promise in Pessac-Léognan
Those thoughts were further confirmed at visits to Domaine de Chevalier, Château Smith Haut Lafitte and, especially, at Château Les Carmes Haut-Brion. Here, Guillaume Pouthier has created such an extraordinary wine that it deserves to be, and will be, bracketed as an extension of the wonderful run of 2018 to '20. There was no sense of inadequacy at any of these addresses. And at Les Carmes Haut-Brion, we encountered the most complete and confident wines of the trip so far.
The icing on the cake for our time in Pessac-Léognan was the quality of the dry white wines. Of course, the whites at Haut-Brion were superb. At Domaine de Chevalier, Adrien Bernard asserted that '21 is the best dry white vintage for a decade. For this he credits the cool summer. His father, Olivier, explained that choosing the right moment to pick the Sauvignon Blanc was key. And the stable weather in early September allowed the grapes to slowly approach perfect maturity. The team could then harvest nearly a week later than usual, for full aromatic and textural complexity.
For the cellar
The volumes of dry white Bordeaux are never large. But there is a compelling reason for wine-lovers to consider them in '21. Although Bordeaux may have had its challenges in that year, they pale against those of Burgundy. Volumes from there, especially of whites, are likely down to about 25% of the previous vintage. And '20 itself was not a large crop.
Customers fearing a shortfall in their cellar of complex and gratifying dry white wines that they would normally find in Burgundy should certainly consider the dry whites of Pessac-Léognan as a most worthy alternative. In any event, these are world-class, complex and brilliantly age-worthy wines that should be on the radar of all wine lovers. Especially in a vintage of this quality.
Mark and the team will provide further updates from Bordeaux later this week here on the Berry Bros. & Rudd blog.