Bordeaux 2021: St Estèphe and final thoughts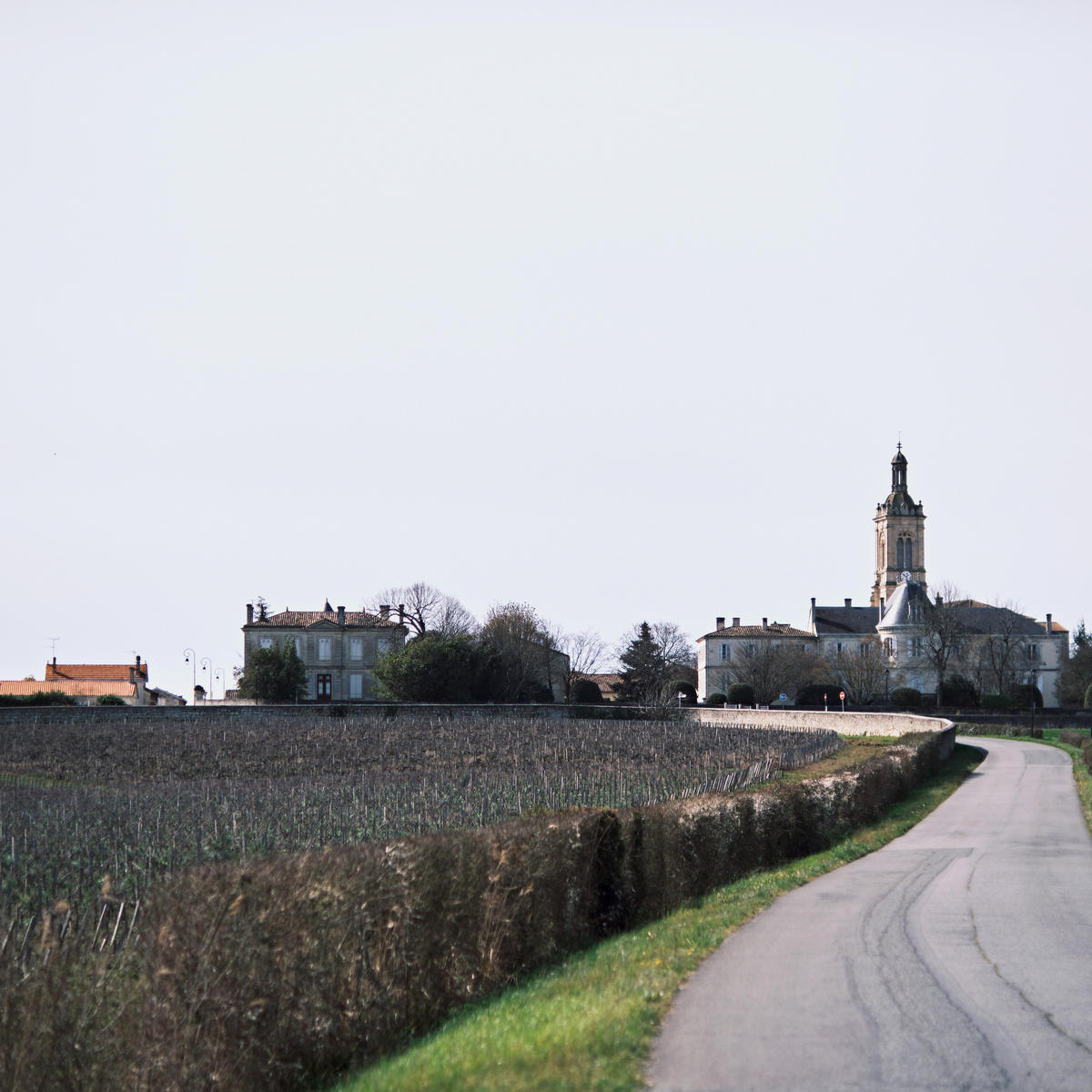 Our team's last day of En Primeur tastings takes them up and down Bordeaux's Left Bank, from St Estèphe to Pessac-Léognan. After two weeks on the ground, Mark Pardoe MW reports on some highlights and shares his overall impression of the 2021 vintage.
Our final day saw us tackle St Estèphe before heading south for our traditional final visit of every En Primeur trip, Château Haut-Bailly in Léognan.
But before that, we had unfinished business in Pauillac, at Château Lynch-Bages. Jean-Charles Cazes's preparations for Wednesday night's party had prevented a visit earlier in the week. The range here is now extensive, with Châteaux Ormes de Pez, Haut-Batailley and Lynch-Bages, plus their second wines and the white wine from Lynch-Bages, all to be tasted. The new winery certainly played its role in 2021, bringing increased definition to the wines. All, especially Lynch-Bages, were well constructed, clearly and satisfactorily in the house style.
St Estèphe 2021
And so to St Estèphe, to which the Ormes de Pez had already given us an early peek. Because of its cooler soils and the highest clay content of any Left Bank commune, St Estèphe has a reputation as a fine performer in warm and dry years. So how had it fared in a year like '21, which is the polar opposite?
Very well indeed, it transpires. Without doubt greatly helped by the non-appearance of the predicted early October storm and the opportunity to wait for the Cabernets' full phenolic ripeness, the best terroirs have captured an impressive expression of the vintage.
At Château Calon Ségur, we were treated to inspiring wines with perpendicular, airy tannins. At Château Montrose we found one of the wines of the trip, its intensity and purpose modulated by the more transparent edge of the vintage. Cos d'Estournel's wines were more approachable yet still complete and without shortfall in flavour or presence.
Our last visit, with Véronique Sanders at Haut-Bailly, was another highlight. These wines showed a tracery of tannins cupping ripe and elegant fruit, leaving us with a decidedly upbeat impression of '21.
Final thoughts on Bordeaux 2021
Firstly, a final point of context: it is easy to bracket '21 as simply being a wet year. There was indeed a lot of rain, but the vast majority fell in June – not ideal, but not as bad as if it had fallen during August and September.
The mildew that followed had to be managed. But the real challenges were the cooler summer; picking decisions around the storm that never was in early October; and the subsequent good weather that followed. These define the vintage.
The reds
When we discuss the red wines, one theme constantly re-emerges: had Bordeaux contended with the challenges of '21 even a decade ago, wines of this quality would not have been made. Secondly, the fruit that survived into the extended final phase of maturation was able to create really elegant aromatic components, supported by fine-grained tannins.
Lastly, the gap in complexity between the very best terroirs and those even slightly less favoured is clear. And this discrepancy heightens as the gap becomes greater. For those weaned on the richer years of this century, '21 is a red vintage of discovery, with freshness, energy and, frankly, simple deliciousness – and gaining complexity at its pinnacle.
As Véronique Sanders told us, this is not a vintage to apologise for; it is a vintage to be proud of and celebrated. Given how well other perhaps similarly styled vintages like 1999, 2001 and '04 are drinking now, there are at least two decades ahead of rewarding enjoyment from the successful châteaux this year.
The dry whites
For the dry white wines, especially those from the Graves communes of Pessac and Léognan, this is a superb year. There is tension and dimension in these wines. And again, with a very small '21 vintage around for the corner for lovers of white Burgundy, Bordeaux's dry whites definitely warrant attention.
These can be wines to rival the complexity of white Burgundy, albeit in a different style. And if you have ever been tempted by them, this is the vintage to take the plunge.
Sauternes in 2021
And, lastly, to Sauternes. There is always some interest in these unique wines during En Primeur. And although our schedule doesn't allow time to visit the region, we do encounter several examples at other châteaux that have an involvement in its wines.
While the April frosts do not seem to have affected the best sites on the Left and Right Banks, Sauternes caught them head-on. The yields are minuscule. When tasting Château Suduiraut with Christian Seely at Château Pichon Baron, I made a note of what must be the lowest yield I have ever recorded: 0.5 hectolitres per hectare, less than 70 bottles of wine from a football pitch's worth of vines. Yet the wines are superb, again aided by the fine October. Like its red and dry white siblings, they are beautifully fresh. They have bright and pure aromas and are full of the tangy, candied flavours of botrytis.
Because of the increasing unpredictability of the right conditions for making late-harvest sweet wines in Sauternes and Barsac, there is a growing trend to make earlier-picked dry whites in the region. Many are also very good and of interest, but if you love the magic of fine Sauternes – and if you can find any – buy '21 Sauternes.