Bordeaux 2021: St Julien and Pauillac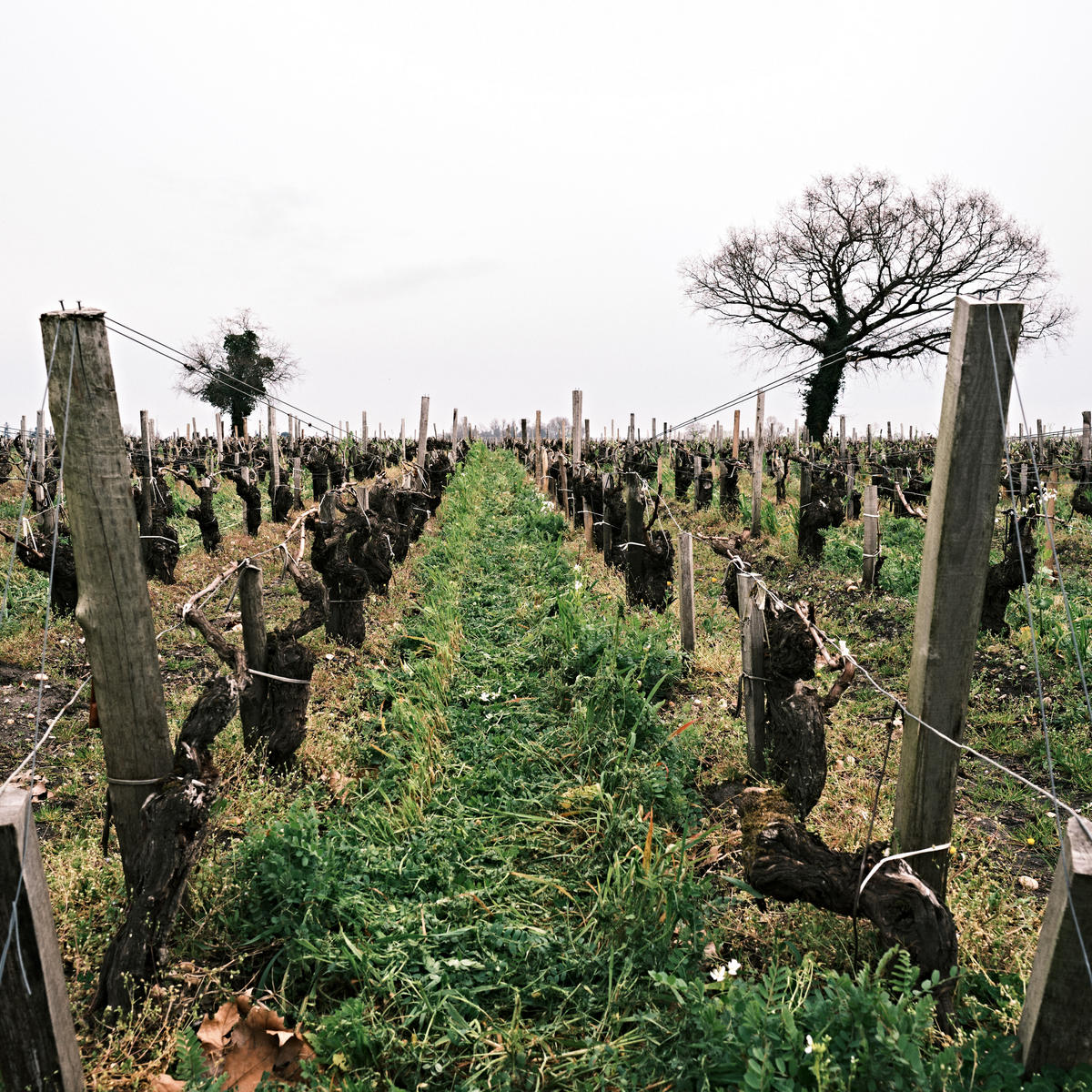 Bordeaux 2021 En Primeur tasting week continues apace. Today, our Wine Director, Mark Pardoe MW, reports on a day of tasting on the Left Bank, including highlights from St Julien and a first glimpse at Pauillac.
Today's visits saw the team begin to get to the heart of the 2021 vintage on the Left Bank. And in the communes of St Julien and Pauillac, that heart is the quality of the Cabernet Sauvignon.
Among the vines
Early reports were that Merlot had suffered the most in '21, being more exposed to the frost, mildew and heavy June rains than the thicker-skinned Cabernet Sauvignon. Our visits in St Emilion and Pomerol confounded that expectation but today we began to see the evidence.
At almost every address, the proportion of Cabernet Sauvignon in the final blend had been increased. This confirms a trend that has been underway over the past few years. Cabernet Sauvignon is also felt to be more resistant to the hot extremes of climate change.
Work in the cellar
Everywhere we heard tales of measures taken to optimise the Merlot harvest in the winery: very strict selection; saignée (the removal of some liquid at fermentation to increase the proportion of juice to solids, improving colour and concentration); and even reverse osmosis, which also concentrates the wine by removing water, but runs the risk of doing the same to other components.
The reason why the Right Bank was less affected than the Left would seem to be that St Emilion, Pomerol and, indeed, the communes of the Graves, enjoy a slightly warmer climate. They are further from the Atlantic and so reach greater maturity before the problematic weather at the start of October. The description of the vintage at many châteaux today was "maritime".
Cabernet is key
So Cabernet Sauvignon would seem to be the key to the wines of the Médoc this year. Following a pleasant September, bad weather was forecast for the beginning of October, with up to 80 millimetres of rain. When the rain came, it was nowhere near as bad as expected. This was followed by an anti-cyclone which had the effect of settling the weather.
And this turn of fortune over and after the weekend of the 2nd and 3rd October is pivotal. Most addresses reported only a few millimetres of rain and so Cabernet Sauvignon, with its partner Cabernet Franc, was not compromised and allowed to continue to ripen to full maturity up to the third week of October. The late-ripening Petit Verdot, a variety which prefers wetter soils, is also a success this year.
Ethereal and lacy
Our conversations with producers have made references to the lighter and wetter vintages of the last century. In line with that, these Cabernet Sauvignon wines are not powerful. In fact, at their best, they present as ethereal and lacy. By virtue of the late harvest, the tannins are ripe and, at their best, fine-grained and sophisticated. But the fruit textures are gentle and often with rather pretty red-fruit notes.
Where Petit Verdot is evident, there is a bit more sturdiness and texture. Many wines were very easy to taste and gave the impression of being almost ready to drink. This is a good indication that this vintage will mature earlier than '18, '19 and '20, but the expectation is also that these wines will take on more mid-palate texture during their time in barrel.
St Julien 2021 highlights
In St Julien, we found a meticulous and polished Château Branaire-Ducru and a fine new generation of graphite and saline Château Gruaud-Larose with no connection to the soft and savoury bottles of the past here, with 84% Cabernet Sauvignon. Bruno Borie's Château Ducru-Beaucaillou went even further, clocking in at 98% Cabernet Sauvignon and was cleverly polished to a high gloss by his customary clever innovations.
The team at Château Beychevelle have also upped their proportion of Cabernet Sauvignon. Sara Lecompte Cuvelier at Château Léoville Poyferré elected to maintain a higher proportion of Merlot than her neighbours. She worked very hard in the cellar, sacrificing a lot of Merlot juice to maintain quality. Jean-Michel Laporte's transformation of Château Talbot, already moving towards more Cabernet Sauvignon, has borne something effortless and serene.
Lastly in St Julien, with the winery finished but the barrel cellar still under construction, Damien Barton Sartorius has Châteaux Langoa and Léoville Barton performing as reliably as one would hope.
Normally renowned for its homogeneity of quality, as a commune St Julien is perhaps a little atypical this year. Its rounder, sunnier style is this time more attuned to wines with clean lines and a fresh, precise style.
A glimpse at Pauillac
The afternoon saw first impressions of Pauillac with visits to Châteaux Batailley, Grand-Puy-Lacoste, Pontet-Canet and Mouton Rothschild. This is a commune that has always made Cabernet Sauvignon its focus and the style of its wines seemed more familiar, albeit more expressive of grace than power. We have more visits here tomorrow before gauging our final impressions.
But a last word for the end of the day, which saw a lavish party for 300 people at Château Lynch-Bages to celebrate their new cuverie, a breath-taking modern and airy construction. But despite the scale and grandeur of the occasion, it was still heart-warming to see the emotion in Jean-Charles Cazes as he paid tribute to his mother, father and siblings. It might be a big one, but Lynch-Bages is still a family business.
Mark and the team will provide further updates from Bordeaux later this week here on the Berry Bros. & Rudd blog.