A tale of two distilleries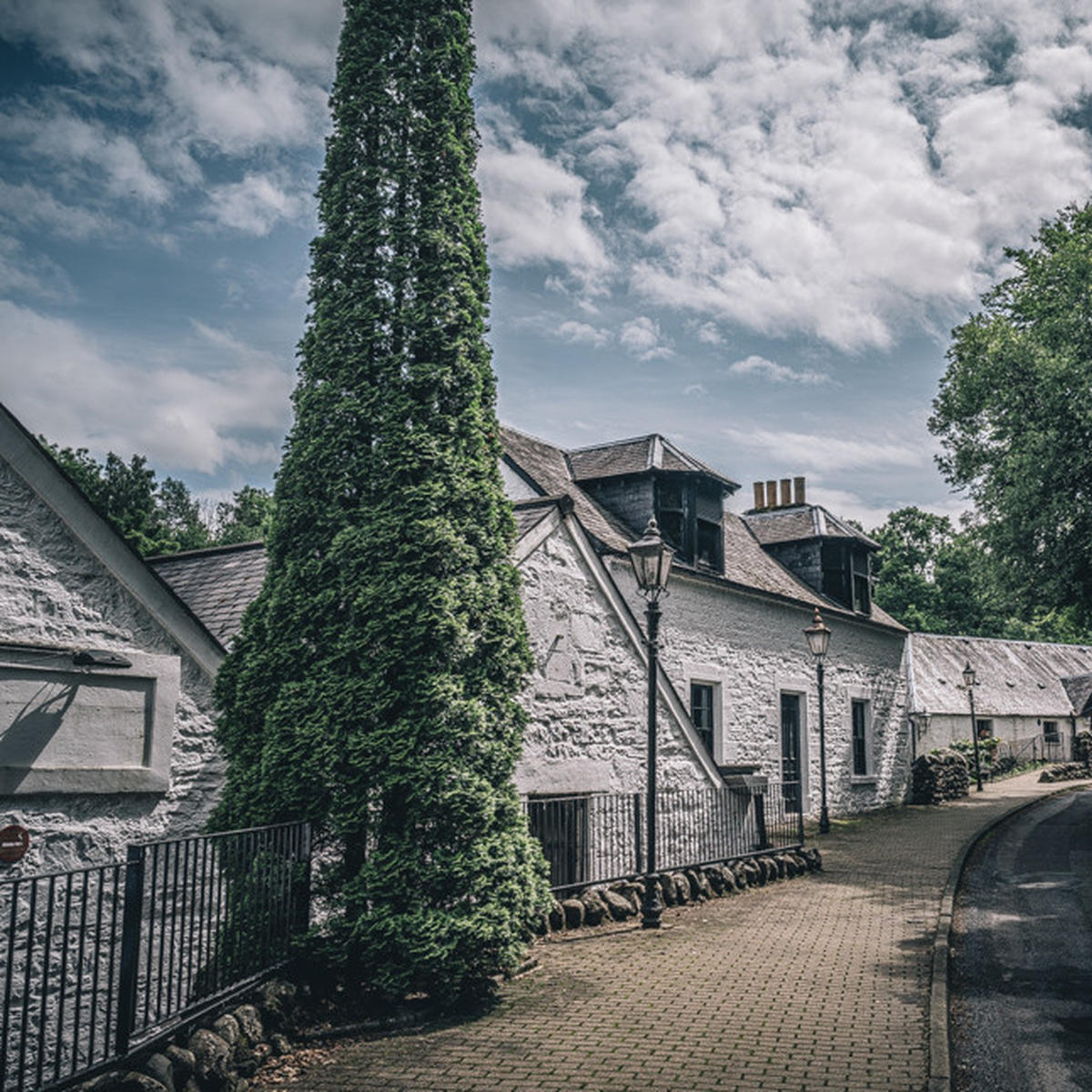 We recently visited two very different distilleries in the east of Scotland – one founded in 1763, the other in 2014. As time has passed, how much has really changed in Scotch whisky distilling? Siggi Gunnlaugsson, one of our Account Managers, reports.
After a lumbering journey to Scotland aboard the Caledonian Sleeper in early August, our first scheduled visit was to The Glenturret Distillery. As Scotland's oldest working distillery, whisky has been produced here since 1763.
Self-described as the "newest old kid on the block", the distillery's history is vast. Whisky has been produced on site since 1763 but it is, conversely, new to the market with 2020 being the inaugural release from Glenturret's current guise. Fans of The Famous Grouse may be interested to know that Glenturret had previously produced the backbone of that blend.
Glenturret takes its name from "Glen" meaning "narrow valley" and the river Turret which runs past the distillery. The soothing atmosphere of the riverbank is the perfect place for a deep and cleansing breath – an experience I miss from my native Iceland.
Making whisky in the good, old, traditional way, Glenturret's core range starts with its Triple Wood, so called as it is matured in Bourbon, American Sherry and European Sherry casks. It also includes a 10-Year-Old Peat Smoke whisky and a 12-Year-Old single malt. Beyond that, much of the range consists of limited and scarce releases such as those in the ethereal Lalique decanters (thanks to the distillery's part-owners, Lalique Group).
Due to the abundance of grain stored on site, it had been essential in the past for distilleries to have a resident cat or two to keep the mice at bay. Glenturret's famous cat, Towser, has become a legend in her own right. A female, long-haired tortoiseshell cat, her residency from 1963 to 1987 was officially recognised as a record-breaker, with her victim count estimated at 28,899 mice. Her victims were laid out on the still house floor each morning to be inspected (and presumably, counted) by the stillman.
So far, so traditional. But Glenturret Distillery is also home to Scotland's only Lalique boutique and is the only distillery in Scotland with a Michelin starred restaurant.
A new age of Scotch engineering
After the rich history of Glenturret, our next visit of the day was something quite different.
At the end of a long road winding through a Glenrothes industrial estate, we reached Inchdairnie Distillery* – safely tucked away behind similarly industrial-looking gates. There was something very "James Bond" about it.
Not only does Inchdairnie's infrastructure contrast with Glenturret's 18th-century buildings but so too do methods in the distillery. Inchdairnie's team has opted for a hammer mill over the conventional roller mill. The milling process, essentially, extracts the starch from the grain being used for distillation. Hammer mills can process different grains and not just uniform-sized barley. This is especially useful for producing Inchdairnie's rye-based whiskies as rye grains are inconsistent in their size.
In a nostalgic nod to tradition and perhaps most excitingly, Inchdairnie has installed a Lomond still which has not been seen in the Lowlands since the closure of Dumbarton distillery in 2002. Inchdairnie's has been designed by its founder, Ian Palmer, and is an engineer's dream to see. The "geek factor" scale was smashed.
As Inchdairnie only started making spirit in 2015, we must still wait for its malt whisky which is on the horizon, expected 2029. Its first whisky release is RyeLaw. Distilled in 2017 and bottled in 2022, this Scottish rye is a limited release and the outcome of just a single week's production. Only 200 casks of this vintage were ever bottled, to be released worldwide and it is the first commercial pot still, rye spirit made in Scotland for over 200 years.
While the beautiful traditions of Scotch Whisky distilling are alive and well at Glenturret and the new frontier is being broken at Inchdairnie, there are occasions when the then and now collide. It simply comes down to a matter of taste.
*Inchdairnie will be coming to the range soon.