Distilling in a heatwave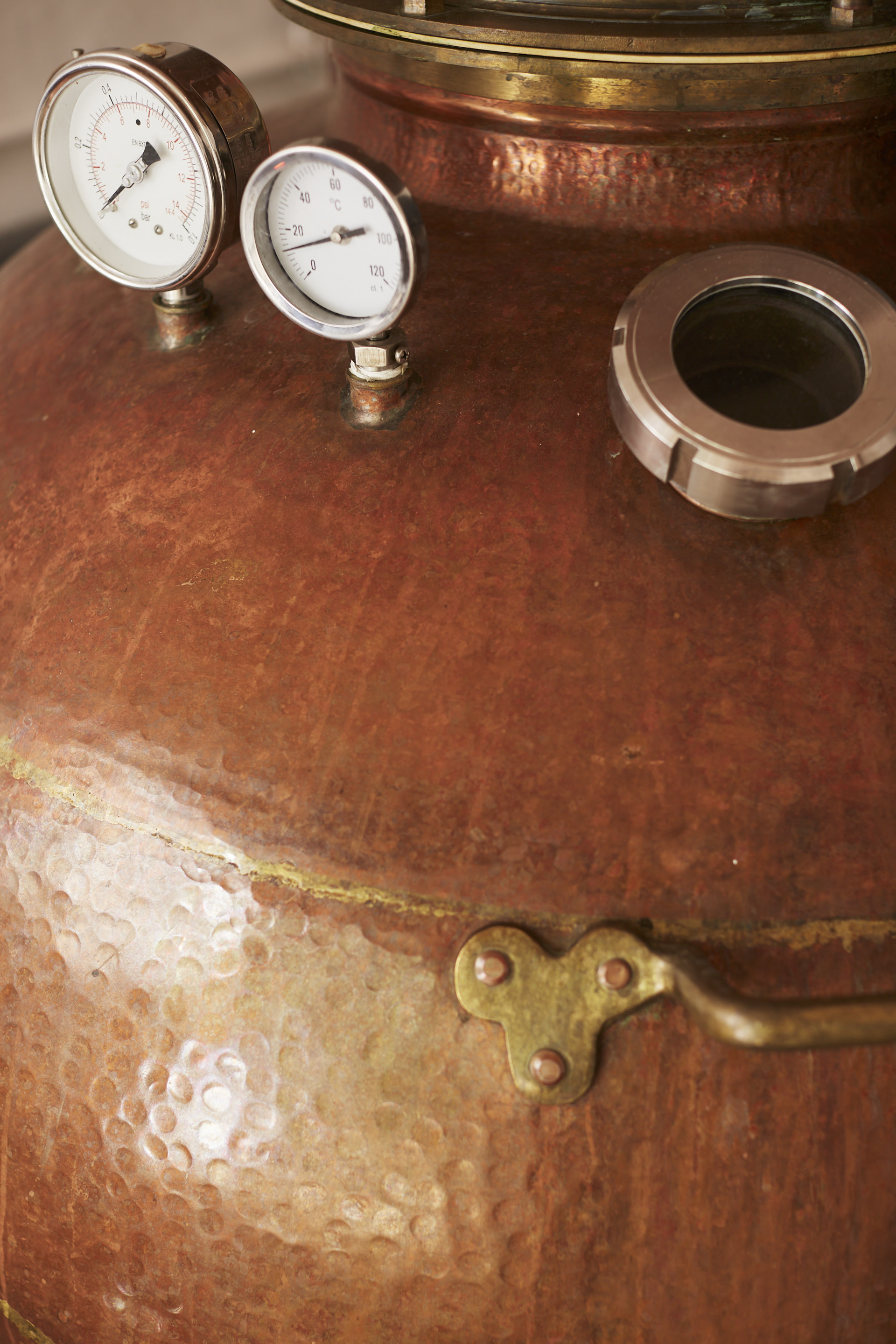 If the heatwave of the past few weeks has highlighted one thing, it's that wine isn't the only industry sector affected by rising temperatures. We asked four distillers, based across the country, to tell us how they're fighting the heat – or, as it turns out for some, working with it.
Scratch Spirits
"The heat impacts every stage, in small but meaningful ways," says Doug Miller, founder of Scratch Spirits. His rum distillery is based in Hertfordshire, which has seen some of the highest temperatures in the country. Doug remains unfazed – despite the heat meaning that the fermentation, usually controlled to the best of a distiller's abilities, is rapidly sped up.
"Fermentations are hotter in the early stages, as I don't cool water," he explains. "I don't have the time or energy, and I do a blend which is hard to cool down. That's OK. It means they happen faster and have more volatility and less control – which I like!"
As it turns out, he has some experience working with higher temperatures – which goes some way towards explaining his glass-half-full attitude. "I usually run the ferments at the hotter range of yeast tolerance anyway," he says. "In the long run, ferments are more stable and predictable, as there is less crashing of temperature between days and nights."
Greensand Ridge
For others, though, faster fermentations are a huge concern. It's not just alcohol that is produced at this stage in the process; it is also when parameters are set for a blend's final aromatic and flavour profile. Slower, cooler fermentations mean more management can be exerted over these flavours, and heat is very much the enemy when it comes to producing a controlled, consistent and replicable blend.
Will Edge, founder of Greensand Ridge, actively combats the effects of heat – where he can. His Tonbridge-based operation specialises in distilling spirits from 'wonky' fruit and uses wild yeasts that are particularly suited to slower fermentations. For some, he adds cooling agents; others, like his apricot and plum fermentations, require more attention. "The risk is that mould and bacteria begin to outcompete yeast in the heat," he says. "This is where I'll often use some sulphur dioxide and cultured yeasts, to get a cleaner fermentation."
Distillation is affected by heat too. "The stills generate reflux – which is the condensing of the spirit on the copper, and the resulting redistillation," Will explains. This process is vital to purifying and concentrating spirits; a stable, significant level of reflux is required for success. "A hot stillhouse will generate less reflux than a cold one, so this needs to be factored in during distillation."
But Will does have an additional card up his sleeve to protect against the heat: the building in which spirits production takes place. "The impact of a heatwave is moderated somewhat here, because of the nature of the building," he says. "It has no windows, and no floor insulations."
The Portsmouth Distillery
Vince Noyce, Operations Director at The Portsmouth Distillery, also benefits from a fortunate building design, albeit a slightly more unique one. His artisan gin and rum distillery operates from an ancient Naval fortress, and casemates – old, armoured warship structures – have been his friend during the heatwave. "Because we store and work in these casemates, the ambient temperature doesn't actually vary a huge amount," he explains. "A raging heat doesn't really affect what's going on inside. So storage, ageing, et cetera – it's all good."
Fermentation at Portsmouth doesn't escape the heatwave's effects entirely – but Vince remains optimistic. "The upside of heat is that the fermentation is more rigorous and, during the summer months, our sugar wine is a little stronger." This doesn't affect the flavour of his rum, but will increase yields significantly – always a positive for smaller distillers reliant on good production levels. In fact, the only negative Vince notes he's had to suffer is that the heatwave has resulted in his drinking more cold beer. (A valiant sacrifice, we agree.)
Nc'nean
For those not lucky enough to operate inside warships, more drastic solutions are needed. Matt Hastings at the Nc'nean whisky distillery opts to move to a different product completely in warmer months: "We switch to producing our 'old' recipe – our single yeast strain – which can take a higher temperature in the spirit safe."
It's not yet a necessity for his Scottish operation. Based on the West Coast of Scotland, Nc'nean hasn't yet had to face the extremity of temperature that would take it outside its ideal operational window. But, as Matt continues, having an established plan of action in place is important. "It's a smart approach considering the seasonal effects we have currently and will almost definitely be faced with in the future. Thanks, climate change."
Discover our complete range of spirits from around the world.