Trediberri: trailblazers in Barolo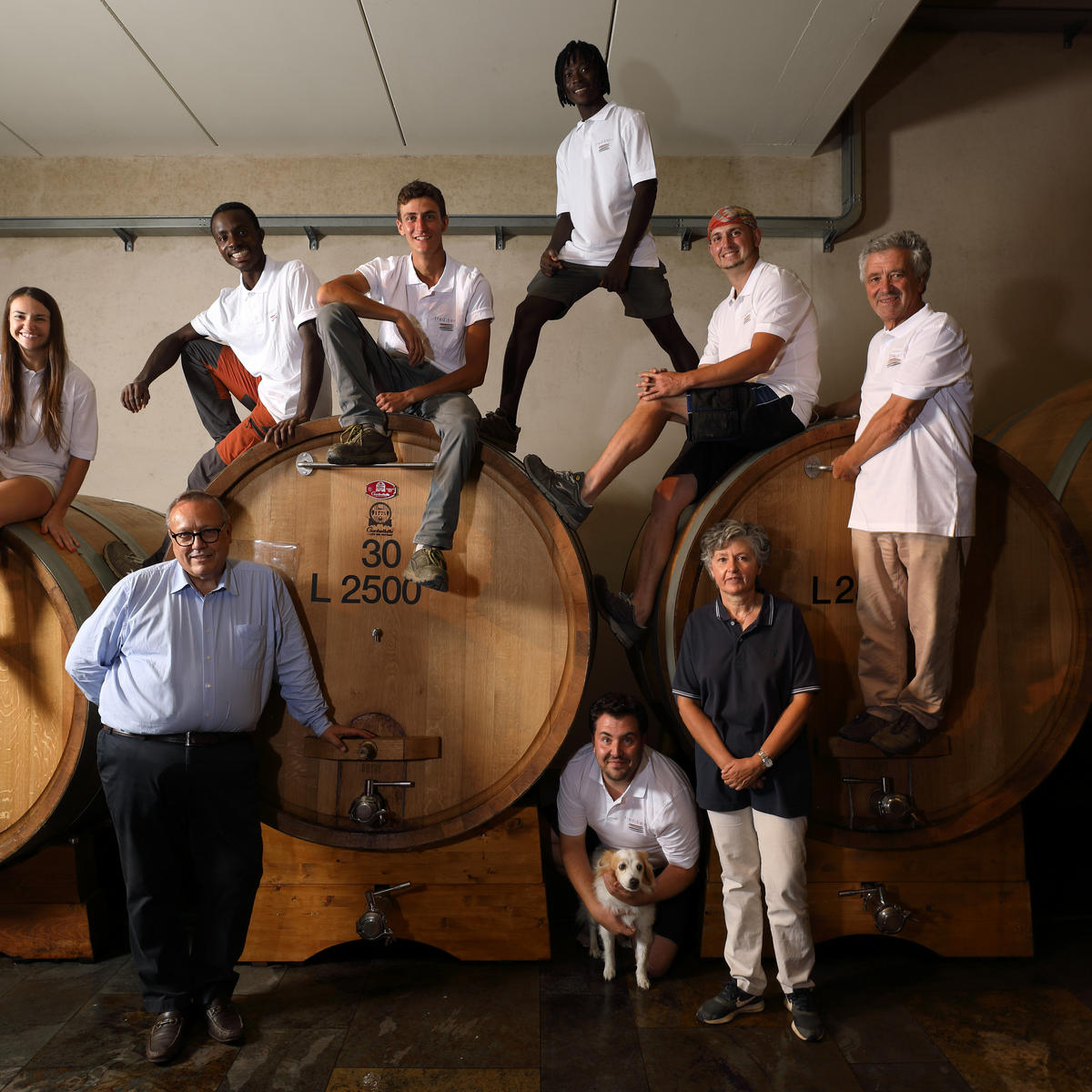 The Obertos are an old winegrowing family from Barolo, but father-and-son Federico and Nicola are breaking new ground with Trediberri. Here, we speak to Nicola about their story so far, his idea of contemporary Barolo and where things are going.
Federico Oberto is an old hand in Barolo. His 36-year-old son, Nicola, was never meant to work in wine. It could have been a classic father-and-son story. But there's a lot about Trediberri that isn't classic. "They are a new outfit in a historic region," says Davy Żyw, Wine Buyer at Berry Bros. & Rudd, "and they have quickly built a reputation as trailblazers."
Walking away from a burgeoning career in finance in the mid-2000s, Nicola asked his father if they could make wine together. There was just one problem. "We didn't have enough money," Nicola says matter-of-factly. The Obertos sought a third investor, finding him in Vladimiro Rambaldi, a banker and friend of the family.
Trediberri can be loosely translated as "the three from Berri", named for the founders and the first vineyard they bought together. Federico is "a strong worker", says Nicola; Vladimiro "a precise accountant"; and Nicola himself "a messy artist". Somehow, it works.
HUMBLE BEGINNINGS
The Oberto family are winegrowers and farmers from La Morra. The legendary Renato Ratti came knocking in the 1960s, looking to buy their land in Rocche dell'Annunziata. Nicola's grandmother shrewdly decided against an outright sale but agreed to lease him the land – on the condition that Ratti also hire her son. "At the time, my dad was a plumber, a carpenter, a timber man; anything but a winemaker," says Nicola. "But they were starving," so that changed quickly. Federico worked for Ratti until 2005, before going into business with Nicola and Vladimiro.
What started as a fledgling operation managed to pick up steam following a fortuitous meeting with David Berry Green, then Berry Bros. & Rudd's Italy Buyer. "He was the first guy who really discovered us," Nicola recalls. When David and some colleagues visited early on, the winery was operating out of a stable, producing tiny volumes. "They told me, 'Listen, if you produce a bit more, we can support you'," Nicola says. Since then, Nicola has grown production from little more than 5,000 bottles a year to 120,000.
CONTEMPORARY BAROLO
Trediberri's wines are contemporary in style, says Nicola: "For me, contemporary Barolo is lighter but longer, not so big in the mouth, but very clean and precise. The tannins must be there, but today, I think wines must be drunk. We have to remember – especially young producers – that wine is the frame of a chat; it is not always the subject of a chat." For Davy, "Nicola epitomises the new generation of dynamic producers here. His wines are made with a modern outlook but rooted in tradition."
Nicola is ambitious, but he is also grounded and savvy. "My biggest fear for Barolo's next generation is that prices rise higher than the value we can provide," he says. There's simply not enough of Nicola's – or his peers' – wines to go around, particularly in the face of growing international demand. While demand will inevitably cause prices to rise in the years and decades to come, Nicola's emphasis on maintaining value while improving quality is reassuring.
TREDIBERRI'S FUTURE
Today, Nicola's biggest challenge is in managing acidity levels in the face of climate change. Warmer vintages make it more difficult to keep pH low; a low pH means more acidity and more freshness in the wine. "For me, wine without freshness is really old-style," he says, "and it's not something that I would like to drink."
Trediberri has come a long way in little over a decade. While he's proud of his achievements, Nicola has a way to go yet. "I think I'm at 70% of the potential I can achieve," he says. He credits this primarily to his father's hard work, with his own contribution coming in second. The remaining 30%, he says, will come through "experience, and having enough space in the winery to do exactly what we want."
These are already among some of Piedmont's most sought-after wines. "Every vintage, he learns and adapt his methods to suit his vineyards," says Davy. "What is most exciting is that his best vintages are yet to come."