Ch. Clinet: family spirit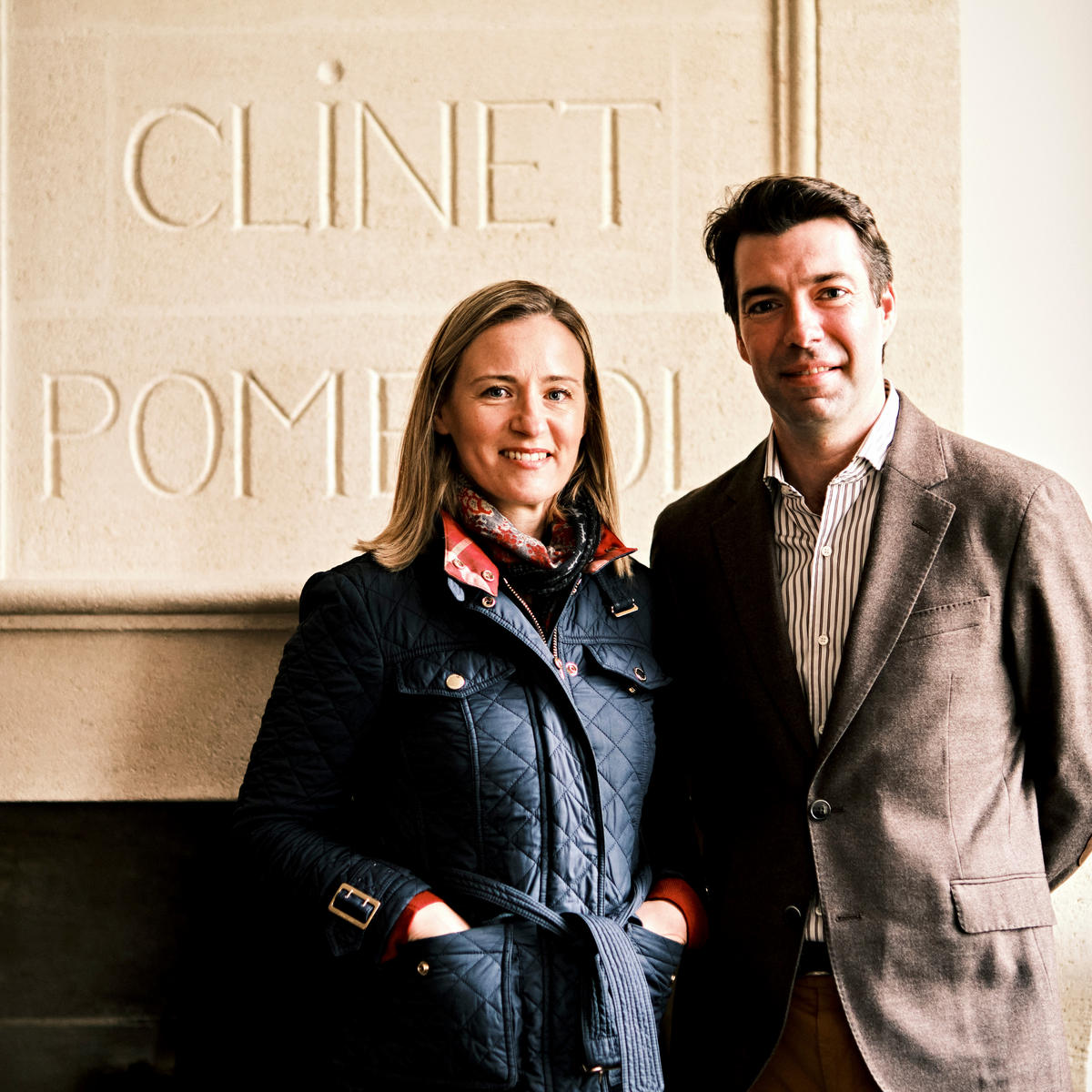 Ronan Laborde was in his early twenties when he took charge of Château Clinet. Almost 20 years later, he and his partner, Monique Bailly, run this Pomerol jewel. We meet them at their home-away-from-home to find out more.
It's a blustery Friday morning in March when we pull up outside. For a high-profile wine estate, the immediate impression here is one of small scale. The property is set directly off a side-road; there are no grand gates, no long driveway. The building is a well-proportioned if relatively modest one, though its bright red shutters hint that this is no run-of-the-mill farmhouse. We're welcomed not by a receptionist or hospitality staff, but by the owners.
We could almost be in Burgundy. But we're not. We're in Pomerol, at Château Clinet.
Welcome to Clinet
Ronan Laborde has been at the helm here since 2004; he and his partner, Monique Bailly, usher us inside. Ronan is the second generation to run Clinet. He also manages two estates in Tokaj and operates the Ronan by Clinet brand of Bordeaux wines. If that weren't enough, he's the President of the Union des Grands Crus de Bordeaux, a 130-strong association which counts most of the region's Classified-Growth estates as members.
That feels like a lot of responsibility for anyone, let alone a 42-year-old. But to hear him tell it, it's not all that bad. "I don't have the feeling that I work," he says. "It's a way of life." "But he does work," Monique interjects. "I can assure you!"
The family story here started with Ronan's father, Jean-Louis Laborde. He was a fan of the wines of Clinet long before he bought the estate. "He served Clinet when he got married in 1996," Ronan says. When its then-owners, an insurance company, put Clinet up for sale two years later, Jean-Louis snapped it up. Its small size and sterling reputation were what attracted Jean-Louis, Ronan says. "He considered vineyards in Burgundy and Argentina, but Bordeaux – and Pomerol – was his first choice."
A refresh
Ronan is young. But he was considerably younger when he started here. "It was my first real full-time job after my studies," he says. Clinet was already among the top wines of Pomerol back then. A perfect 100-point score from Robert Parker for the 1989 vintage had put the estate on many collectors' radars. Someone else in his shoes may have been content to leave well enough alone, but Ronan had other ideas: he replanted 20% of the vines almost right away, "to refresh the vineyard".
In his time, he has effectively doubled the number of workers tending the estate, and he has opted to move the administrative team away from the château building. "We moved the office, but we vinify and age here, because wine is our priority," he says. Another perfect score from Parker, for the 2009 vintage, demonstrated the wisdom of these efforts.
Monique is in charge of sales and marketing at Clinet. On her first day here, she brought just a slice of ham with her for lunch. "I thought I'd be able to buy a baguette," she recalls. "I didn't realise that Pomerol was just vineyards; there's not even a boulangerie." What it may lack in retail services, Pomerol more than makes up for in terroir. And disappointment about the baguette aside, Monique knew she was somewhere special from day one. "When you walk in here, there's a very strong energy," she says.
Situating Clinet
Even within the context of Pomerol, Clinet occupies some special terroir. Its 10 hectares of vines are located right on the Pomerol plateau, famed as one of the best vineyard sites in the world.
Clinet is planted to a majority of Merlot, which Ronan believes is particularly well suited to its soils. "We have a large proportion of clay with iron dust," he says. "Clay is a colder soil than gravel. It's very well adapted to Merlot; it gives a creamy, voluptuous texture and soft tannins, preserved with freshness."
Merlot, Ronan believes, has a very tight timeframe within which to ripen properly. Pick too early, or too late, and you lose its character. "That's why it's not adapted to every location and every terroir," he suggests. "It's why it's so different from one place to another. We believe in Pomerol that it's the right grape variety in the right place."
Cabernet Sauvignon accounts for an unusually high 20% of the vineyard – and it was once considerably more than that. "At the end of the 19th and early 20th century, just after phylloxera, Cabernet Sauvignon accounted for 50% of the vines at Clinet," Ronan says. The proportion has come down over time, though Cabernet Sauvignon remains "part of our DNA", Ronan says. And it's "well adapted" to the increasing number of warm, sunny vintages, he believes.
"Nothing is too much"
The Bordeaux of today looks a lot different to that of the early 2000s, and that rings true at Clinet. "For me, the vines are in better shape now," Ronan says. "Our buildings weren't in great shape then, either." With those improvements have come advances in the winemaking, which Ronan believes is more "precise" than ever.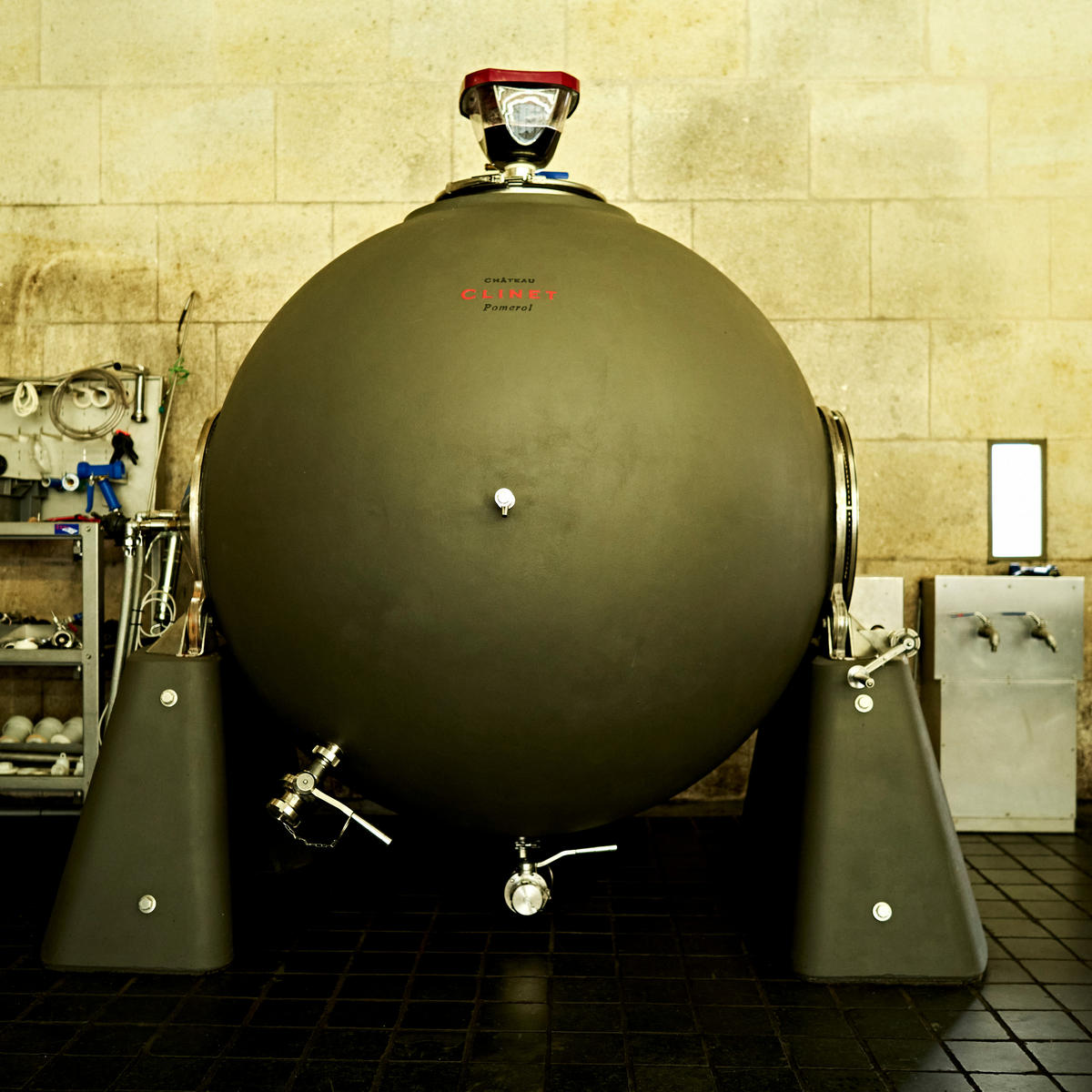 "Precision means complexity," he says. "If you compare Clinet today to Clinet from the 1980s, '90s and 2000s, you'll find much more precision in the aromas now; you can identify them much more easily. Nothing is too much; everything is balanced. The wines are more approachable, but it doesn't affect their longevity. Complexity brings energy, and energy means the possibility to live long."
Connections
Pomerol can feel a little disconnected from the wider world. "When we're here, we don't get to see many other people, really," says Monique. But Ronan's work with the Union des Grands Crus also means that they are in regular contact with many of their peers from around Bordeaux. This provides them with "a lot of inspiration", says Monique. "Just the idea that we're producing wines at the same level as Chanel or LVMH. Wow, it's really challenging. But we're very lucky to be able to connect with people like that, to feel like we're playing in the same field."
Crucially, the couple also feel a lot closer now than ever before to the people that collect and drink Clinet. "We get a lot of visitors, and we travel more," Ronan says. "We talk to people, welcome them and become friends. This is very gratifying for us. It gives us support; it motivates us to do our best, to make the best wine possible."
Clinet in 2021
When we meet, the 2021 En Primeur season is just around the corner. The growing season was tough, with an early budbreak and a relatively late summer. Things picked up nearer harvest, Ronan explains, with warmer days in September and October helping the grapes to reach maturity. This is certainly a different vintage from the three that preceded it.
"It's another profile of a vintage," Ronan says. But it's not one to overlook, he suggests. "This is a wine that could surprise you," he says. It demonstrates "the Clinet style, with a creamy texture, soft tannins and a lot of aromas. It's already quite expressive. It will be easy to drink in the first few years of its life, but we now have the experience to know that Clinet can age for decades."
"Family spirit"
The Laborde family may have bought Clinet from an insurance group, but this has long been a human-scale operation. The vineyard is one of the oldest in Pomerol, and for most of its history it has been family-owned and run.
The château building we're in once housed a vineyard worker and his family. Ronan and Monique don't live here, but they seem perfectly at home, and they clearly live and breathe Clinet after hours. "At dinner time, with the children, we talk about wine," says Monique. "We talk about Clinet. Our daughter has come here since she was tiny, to pick the grapes at harvest. It's more than just a job."
"We've brought back the family spirit," Ronan smiles. "We are small winegrowers, making wine with an honest heart and an open spirit."