Sonoma Chardonnay for festive celebrations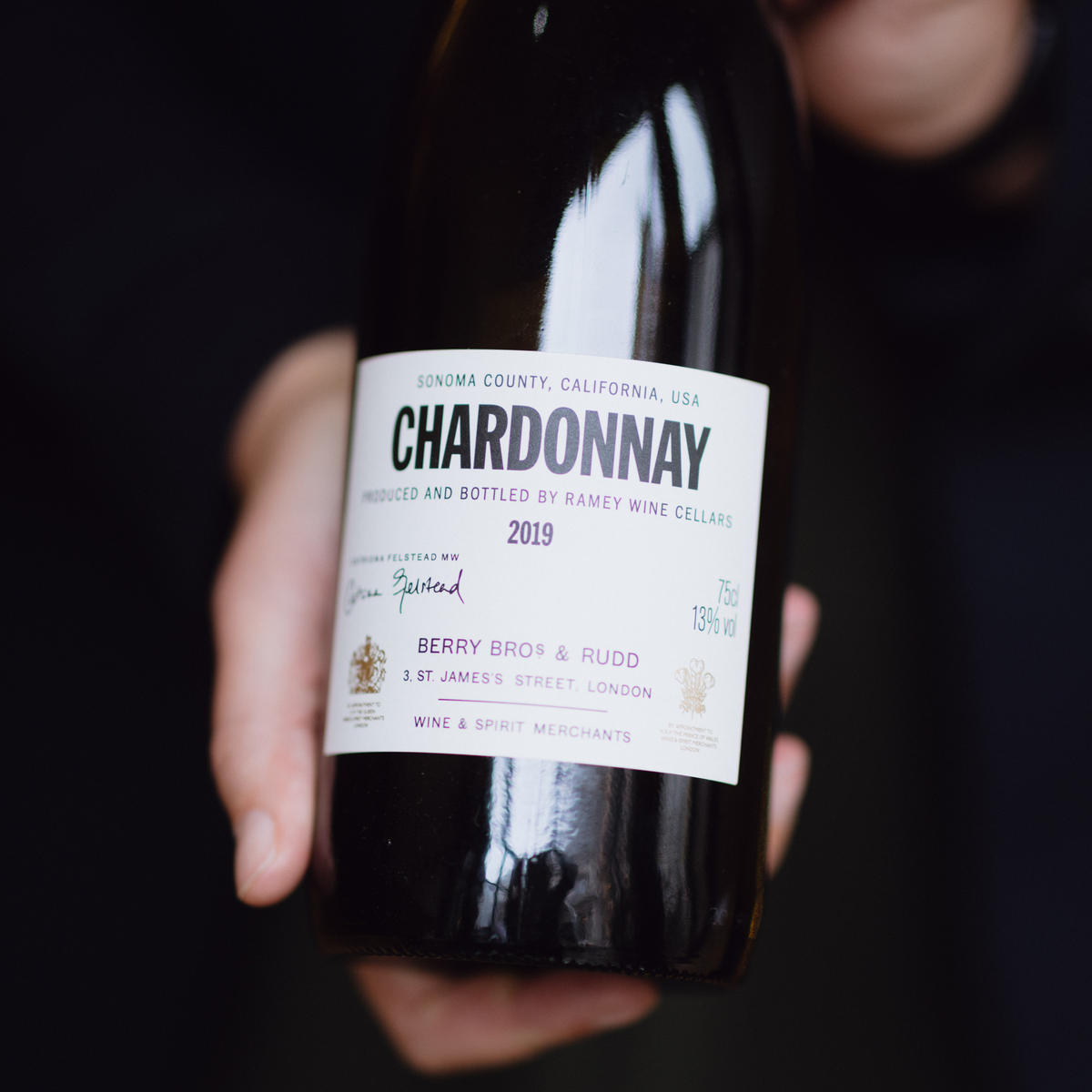 The holiday season is fast approaching, signalling a time for celebration and hearty indulgence. While Champagne and Claret are classic choices, everyone needs a delicious, versatile white to complete the picture. Our Own Selection Sonoma Chardonnay is perfect for the task – a pleasure to drink alongside everything from sizzling potatoes to roast turkey. Katie Merry from our Buying team tells us more about one of her favourite wines for Christmas.
My family, along with probably many others in the UK, have always looked to France when we reach for a fine wine on a special occasion. The Champagne is popped to approving "oohs" and "aahs", and agreements of "no better sound to start off a party". The Claret is decanted and served with the extravagant roasts, generating delighted murmurs around the age of the vintage ("it was a very good year"). The Sauternes is poured between ludicrously delicate dessert glasses, when we're all too full to truly enjoy the Christmas pudding but determined to luxuriate in the decadence of it all nevertheless.
And, of course, there's the question of which dry white wine to sip, versatile enough to enjoy with the hors d'oeuvres all the way through to the sizzling roast potatoes. Up until a few years ago, it was merely a question of where in Burgundy we should look to for the chosen bottle. A refreshing, stony Chablis? A rich, buttery Meursault? A floral and mineral Chassagne?
But these days, with a combination of increasing prices, a litany of tiny harvests and the sheer luxury of high-quality options from further afield, our horizons have expanded.  
Californian elegance 
Happily, there is no need to abandon the Chardonnay grape – unparalleled in its quality potential and stylistic versatility. Historically, the Chardonnays from the "New World" such as Australia and the USA have had a less than stellar reputation, tarred with the brush of all things "too much": overly oaked, overly ripe, overly alcoholic. Today's reality, especially among elite fine wine producers, couldn't be further from the truth, and you can now find some of the world's most elegant, pure, and precise wines over the pond.
One such Grand Cru of the New World is Sonoma County, located north-west of the Napa Valley and slightly closer to the Pacific Ocean. Cool foggy mornings and sunny afternoons allow the grapes to ripen slowly and evenly, developing complex flavours while retaining good acidity. Sonoma County is also home to some of the most diverse terroir in the country. The various microclimates have allowed innovative and talented winemakers such as David Ramey to experiment and cultivate Chardonnay grapes on a plethora of soils and elevations.
Ramey's Sonoma Chardonnay
Ramey Wine Cellars was first established in 1996, one of the lucky wineries blessed with owner-winemakers who have been focused on high-quality production from day one. Inspired by European styles, David Ramey is now widely recognised as one of the most influential winemakers in North America, and a beacon of excellence in Chardonnay production.
His wines are certainly top picks for collecting, but where they really thrive is on the dinner table. Christmas dinner is the ideal time to bring out a chilled bottle and really impress family guests (or keep it for yourself!). The Chardonnay he made specially for Berry Bros. & Rudd was sourced just over the border from the Russian River Valley, where low yields and careful selection results in wines of extraordinary elegance. The nose is fine and graceful, with flavours of pale stone fruits, lemon and delicate floral overtones. The palate is where you can really taste the quality, with a beautiful mineral depth and creamy intensity. Full bodied without being heavy, this is an energetic, exquisitely classy addition to the Christmas wine menu.
As the winter chill settles in, there's something inherently stylish and sophisticated about enjoying this particular glass of Californian Chardonnay. Whether you're serving a traditional roast turkey, a succulent ham, or even a sumptuous lobster bisque, Sonoma County Chardonnay will complement them all. Burgundy-lovers, you won't be disappointed.  
Buy the 2019 Own Selection Sonoma Chardonnay here