What to drink in 2023: Rhône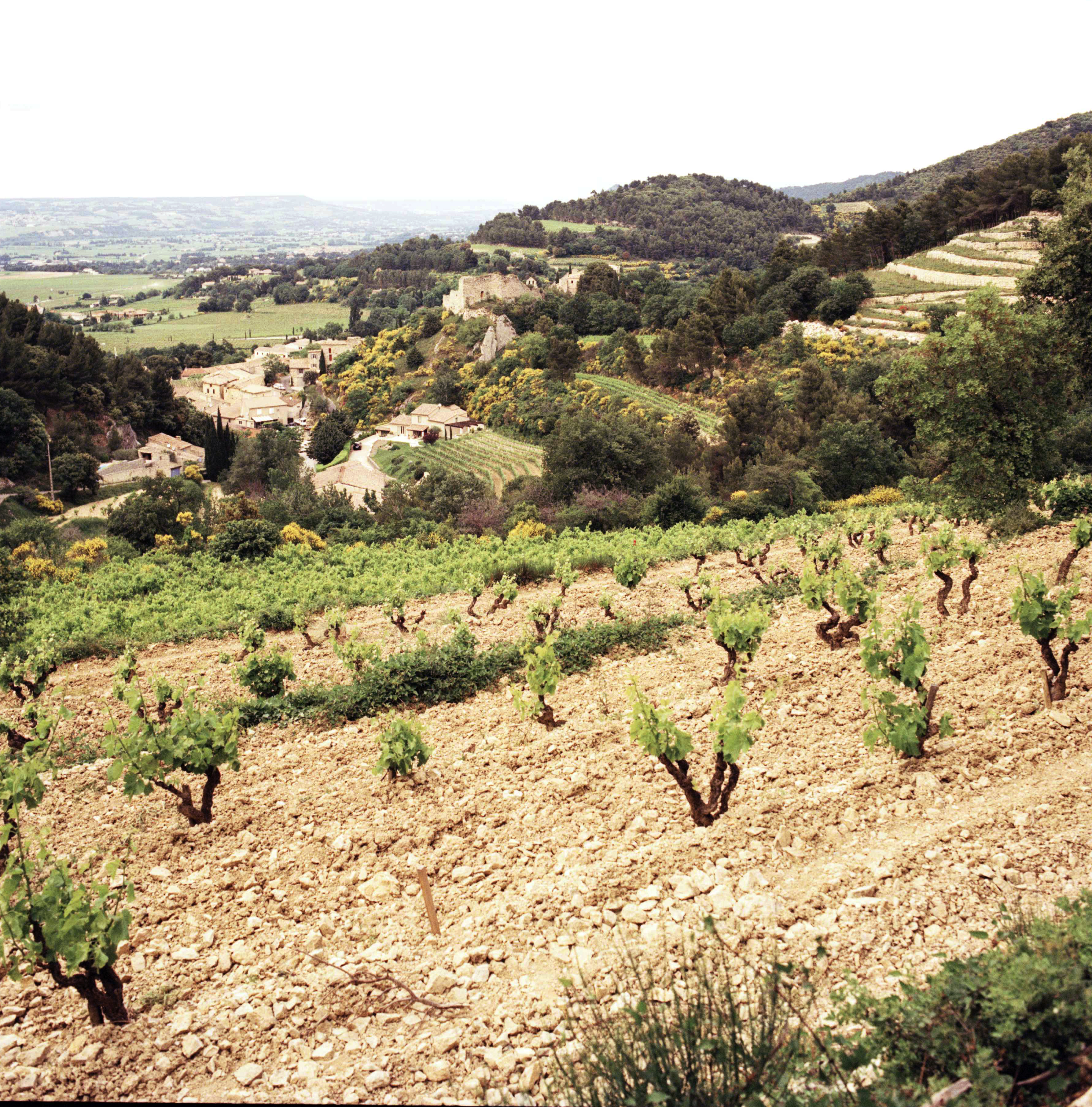 In the second part of our series on what to drink in 2023, Katie Merry from our Buying team shares her thoughts on the best Rhône to drink this year.
Older isn't always better
I'd like to begin with a remark on the recent trends of, not only the Rhône Valley, but all the classic winemaking regions. Historically, we gravitate to older vintages when thinking of withdrawing wine from our cellar and we buy En Primeur with the expectation of waiting a decade or more to crack into a case.
That said, one of the more delightful results of advancements in modern winemaking and increased knowledge of sustainable viticulture, is that modern wines are increasingly approachable in their youth.
Having recently returned from a trip to the Southern Rhône, I tasted wines whose names have always been synonymous with power and richness; Châteauneuf-du-Pape, Gigondas and Lirac. The 2021 wines, often straight from the barrel, were far from overpowering or overwhelming. They were elegant, pure, delicate and delightful. Of course, I don't suggest we should be drinking everything the second they're released, (most of which will be in March of this year), but it is heartening to know you may not need to sit on these gems for as long as previously thought.
Northern Rhône reds
When we discuss the Rhône, we really have two distinct sub-regions to deal with: the Northern Rhône and the Southern Rhône. Both have have their own unique crus and terroirs to confuse the matter. The north has emerged as the home of highly collectable wines, with many similarities to Burgundy in terms of classification, quality and the ability to age. As a result, savvy collectors from the past few decades will be greatly rewarded upon opening older vintages such as 2009 or '10 Hermitage or 2015 or '16 Cornas.
There is hope for those of us without the aforementioned vintages in our cellars. More recently, the 2018 proved a difficult but impressive vintage in the Northern Rhône, with wines that are early maturing and accessible, especially in Côte-Rôtie. An outstanding example is Domaine Rostaing's Côte-Rôtie Ampodium, which is silky, incredibly complex and ideal for your decanter in 2023.
Surprisingly, if you have any 2020 vintages from St Joseph or Crozes-Hermitage, these crus have also produced some impressive wines that will delight anyone opening a bottle this year. While still 100% Syrah like their other northern counterparts, these are slightly rounder and beautifully juicy, drinking nicely right out of the gate. Many, for example those from Domaine Coursodon, will have a granitic lift, providing an elegance that hadn't been unearthed from the earlier vintages of these lesser-known terroirs.
Two Condrieu vintages for different experiences
It is also hugely important not to forget the white wines of the Northern Rhône, outnumbered as they are by the famous red. For Condrieu, this could be an exciting year for the adventurous drinker. Choice of which vintage to open in this case really does depend on personal preference, as there are two schools of thought. Condrieu from the last few years (for example, the lean and pure 2020 Condrieu Corbery from Domaine Mouton) would be perfect for something polished and floral, retaining a mineral note while rewarding with the classic, creamy mouthfeel of Viognier.
On the other hand, something from around a decade ago or more, such as a 2010 or '08, can be a showstopper. If you have one of these in your cellar, now is a great time to start cracking into the mature cases – you can look forward to even more complexity, with toasty, honeyed and gingerbread flavours making it a talking point around the table. Either way, youthful or aged, if you open a Condrieu this year you'll have an incredibly gastronomic white wine versatile enough to enjoy with apéritifs up to rich creamy pastas or white meat dishes.
Enjoy the young Côtes du Rhône
Next we move to the South, where you can truly see how much there is to enjoy from the last few years of winemaking. Our Own Selection Côtes du Rhône from the fresh 2021 vintage exemplifies this. As with each vintage we've worked on with Rémi Pouzin, he has continued to impress with energy, a mix of dark and red fruits, and the perfect element of spice. This is my go-to house red. Côtes du Rhône, generally, from 2021, '20 and '19 will all reward you for opening this year, so don't hoard but enjoy.
Châteauneuf-du-Pape vintages
For the Côtes du Rhone's big brother, Châteauneuf-du-Pape, your options are equally myriad. The 2018 wines, overall, are supple and perfumed. Domaine de Marcoux's eponymous wine is one of the stars – absolutely one to drink in 2023 if you can but it will also delight over the next decade. Further afield, I'd scour your cellar for 2016, '10 and '07 – all excellent vintages and excitingly accessible now. They all deserve pride of place on the dinner table.
In summary, the Rhône's variety works wonders on finding a good vintage to open, even if it does make it difficult to write about (with so many options). Whether you'll be reaching for a 2020 Côtes du Rhône, a 2018 Châteauneuf or a 2010 Condrieu, you're sure to find something for everyone's tastes.