Burgundy 2021 En Primeur is here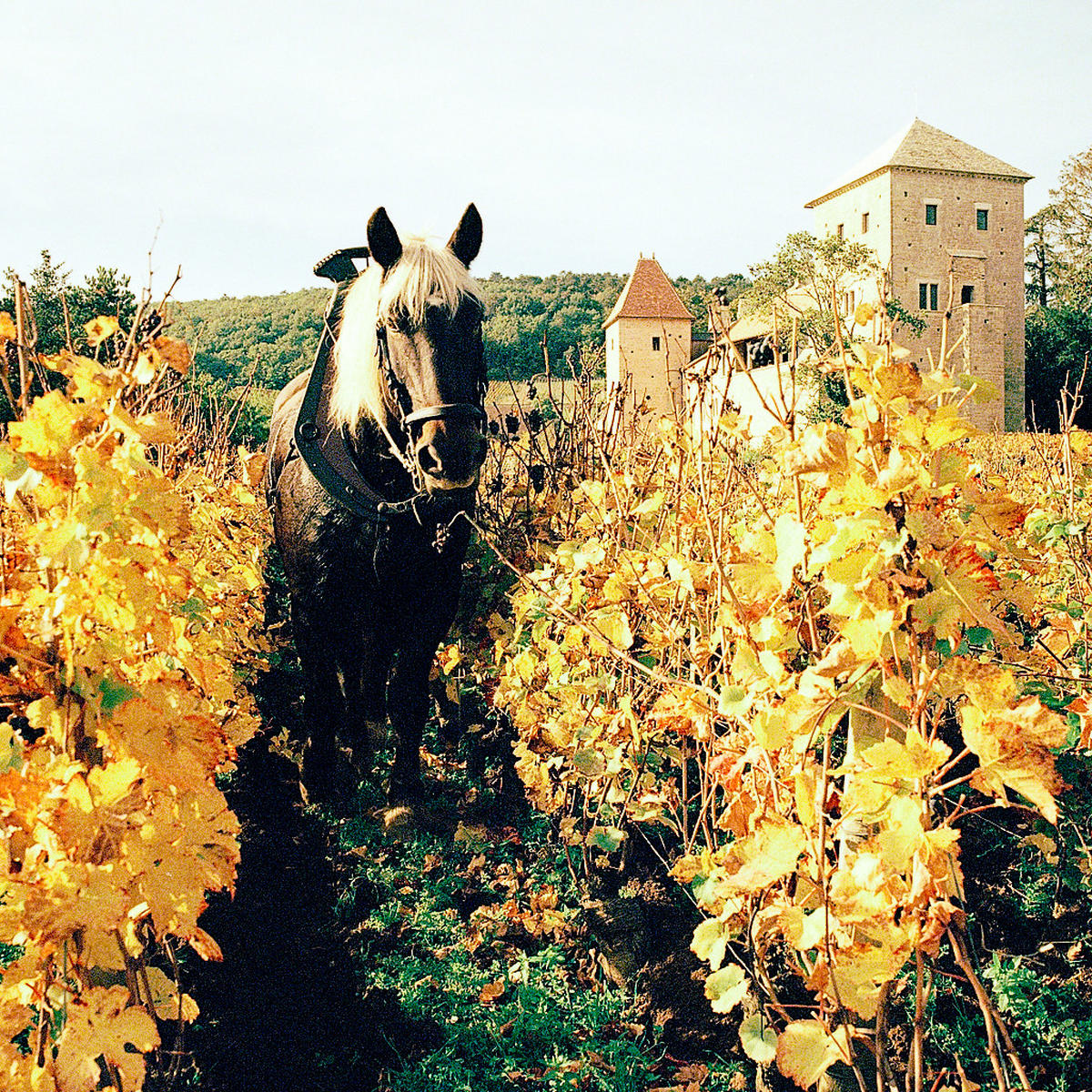 The new vintage from Burgundy is now available. Adam Bruntlett, our Burgundy Buyer, offers a sense of what to expect from the vintage.
They won't soon forget 2021 in Burgundy. In October, I spent several weeks in the region with my colleagues Mark Pardoe MW and Elle Macleod, tasting with our growers and assessing the new vintage. While we were enthusiastic about the wines, the Burgundians were more reticent. Many, it transpires, were scarred by the travails of the growing season: frost, rain, hail and disease, among other ailments. The growers found these wines difficult to love – at first. But with the benefit of hindsight, and time in the barrel, it's clear that the vintage has produced wonderful wines.
The wines
The verdict on the white wines has always been positive. Chardonnay buds earlier than Pinot Noir, so felt the brunt of spring frost more acutely. This has had an impact on quantity rather than quality: the grapes that survived the frost have ripened evenly and produced many standout wines. But volumes are painfully low. Some producers have reported losses of over 70% of their crop. Many were unable to produce their full range this year, simply because there weren't enough grapes to produce a commercially viable cuvée.
Surprisingly, the red wines are perhaps the bigger success story. Initial impressions were of rather light and austere wines, but they have undergone an extraordinary transformation with some barrel age. They've filled out and gained significant weight and texture. Again, volumes are tiny, although some growers were lucky to yield a crop in line with the previous year.
Burgundy 2021: what to expect
We're looking at an exceptionally small vintage with many standout wines. In positive news: 2022 has produced a decent-sized crop, providing some room for optimism. But the commercial reality this year is that demand far outstrips supply. Many estates are subject to the forces of the bulk market, which shows no signs of slowly down. When you also consider the significant inflationary pressures on everything from energy and labour to the cost of dry goods, not to mention a weakened pound, it is easy to see why prices have risen this year.
The challenge this year, for us and for our growers, will be in allocation the extremely limited volumes among loyal customers. I strongly recommend an open-minded and flexible approach to purchasing this year. The quality is high across the board, and this style of vintage is likely to become increasingly rare in the future. You'll find everything you need to know about the wines in my full vintage report. You can find out more about how we'll be allocating Burgundy this year here.
Our Burgundy 2021 En Primeur offer is now live.