Bordeaux: our team's favourite châteaux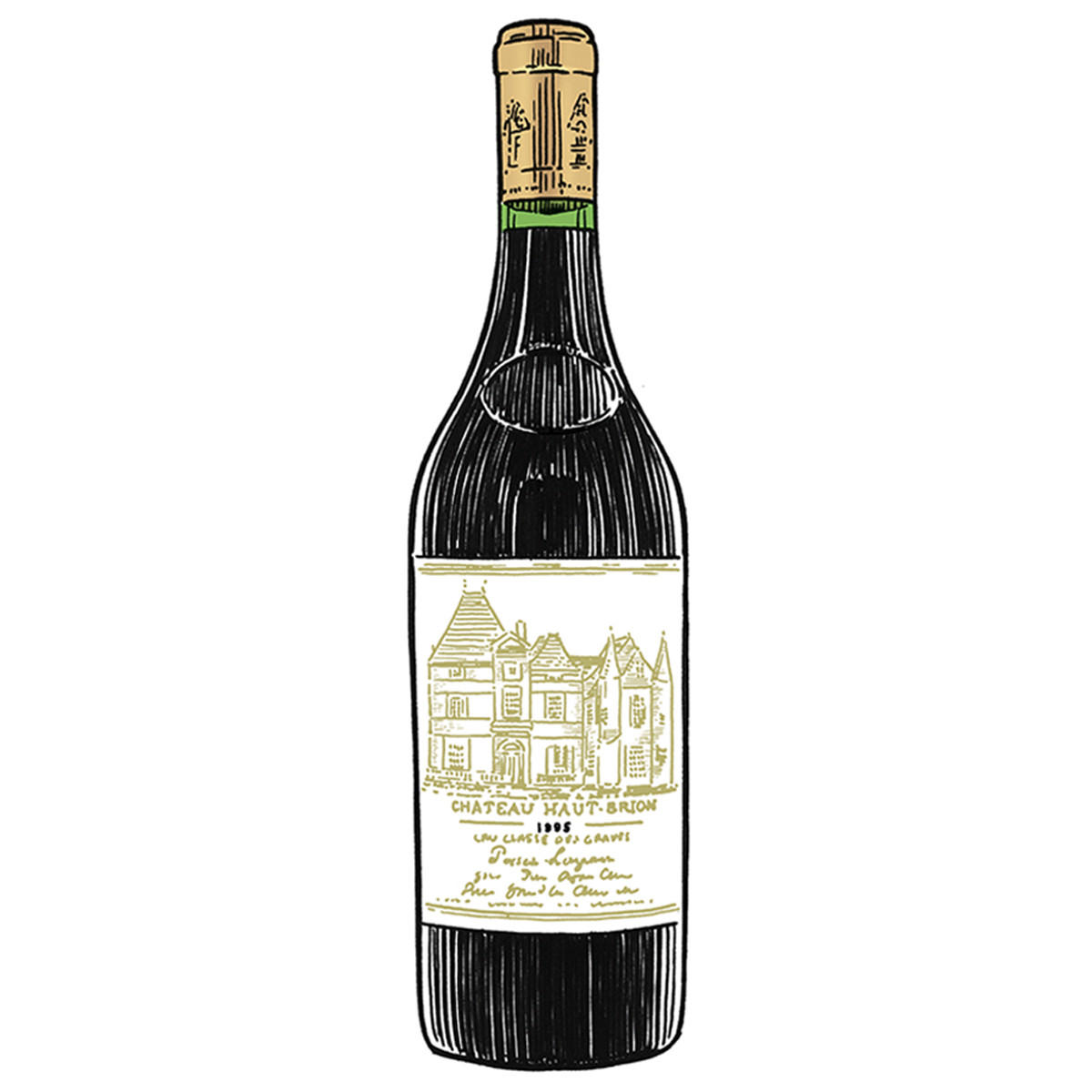 We work with Bordeaux's greatest producers, from First Growths to stars on the rise. To choose a single favourite château is an almost impossible task. But that's exactly what we've asked our team to do. Here, some of our Claret-loving colleagues tell us about their best-loved producers.
Château Haut-Bailly, Pessac-Léognan
"I've had some fantastic experiences in Bordeaux, but the one that always stands out is my visit to Château Haut-Bailly," says Account Manager Henrietta Gullifer. Haut-Bailly is a much-loved Classified Growth in the Pessac-Léognan appellation. It has a rich and colourful history, well documented in Jane Anson's Château Haut-Bailly: An Exceptional Terroir.
But for Henrietta, the modern era is fascinating enough. "Not only do they make some truly fantastic wines that have managed to improve in quality and stature every year, but they also have a woman at the helm – a rare occurrence in Bordeaux," adds Henrietta. That woman is Véronique Sanders, who has been associated with Haut-Bailly for entire life: her family owned and ran the property from 1955 until they sold it to the American Robert "Bob" Wilmers; and she has led the estate as its President since 2000.
Meeting Véronique has stuck with Henrietta: "She is such a dynamic and friendly character," says Henrietta. "She has such passion for the wines of Pessac that it's hard not to get swept up in it. They have fantastic facilities, blending old traditions – like planting grape varieties side-by-side in the vineyard – with innovative winemaking, producing fantastic wines."
Read our interview with Véronique Sanders.
Château La Gaffelière, St Emilion
Few estates anywhere in the world, let alone Bordeaux, have belonged to the same family for as long as Château La Gaffelière. The Malet-Roquefort family bought their St Emilion flagship back in 1705. That's well over 100 years before the Bartons bought Langoa and Léoville. And winegrowing here predates the family by quite some time. "There have been vines here since Gallo-Roman times," says our Bordeaux Buyer Max Lalondrelle.
Yet for an historic old property, it's still attracting new followers. "I only discovered them last year, but what an eye-opener," says Account Manager Alexandra Gray de Walden. "They seem to have found that perfect symbiosis of heritage and modern winemaking," says Alexandra. "The estate's grand vin is a real gem for any collector, and their second wine, Clos La Gaffelière, is ideal for early drinking: it's a 'serious' wine but with a remarkably approachable exterior."
The estate is among the best situated in St Emilion: there are vines on the appellation's famed limestone plateau, its slopes and its foothills.
Browse our range of wines from Château La Gaffelière.
Château Haut-Brion, Pessac-Léognan
The singular Château Haut-Brion was ranked a First Growth in the historic 1855 classification of Bordeaux wines. Such was its reputation at the time that this was the only red-wine estate outside the Médoc to be featured; the châteaux of the Right Bank didn't get a look-in. Located on the outskirts of Bordeaux, it has since 1935 been owned by the Dillon family, today led by Prince Robert of Luxembourg. In 1983, the same family bought neighbouring estate Château La Mission Haut-Brion. The family portfolio of estates, Domaines Clarence Dillon, is one of the most impressive in the world, now also including Château Quintus in St Emilion.
To taste Haut-Brion is always a memorable experience. To taste it on your first day at your first wine job would be downright unforgettable. But that's precisely what happened to Rob Whitehead. "I remember drinking 1995 Haut-Brion on my very first day working at Berry Bros. & Rudd," he says. (His immediate thoughts at the time? "We're not in Kansas anymore, Toto.")
While Rob has since become our esteemed Spirits Buyer, he hasn't lost his admiration for Haut-Brion. "They are unstintingly excellent in both white and red wines," he says. "Quiet, self-assured magnificence, year in and year out."