Ch. Cheval Blanc: a league of its own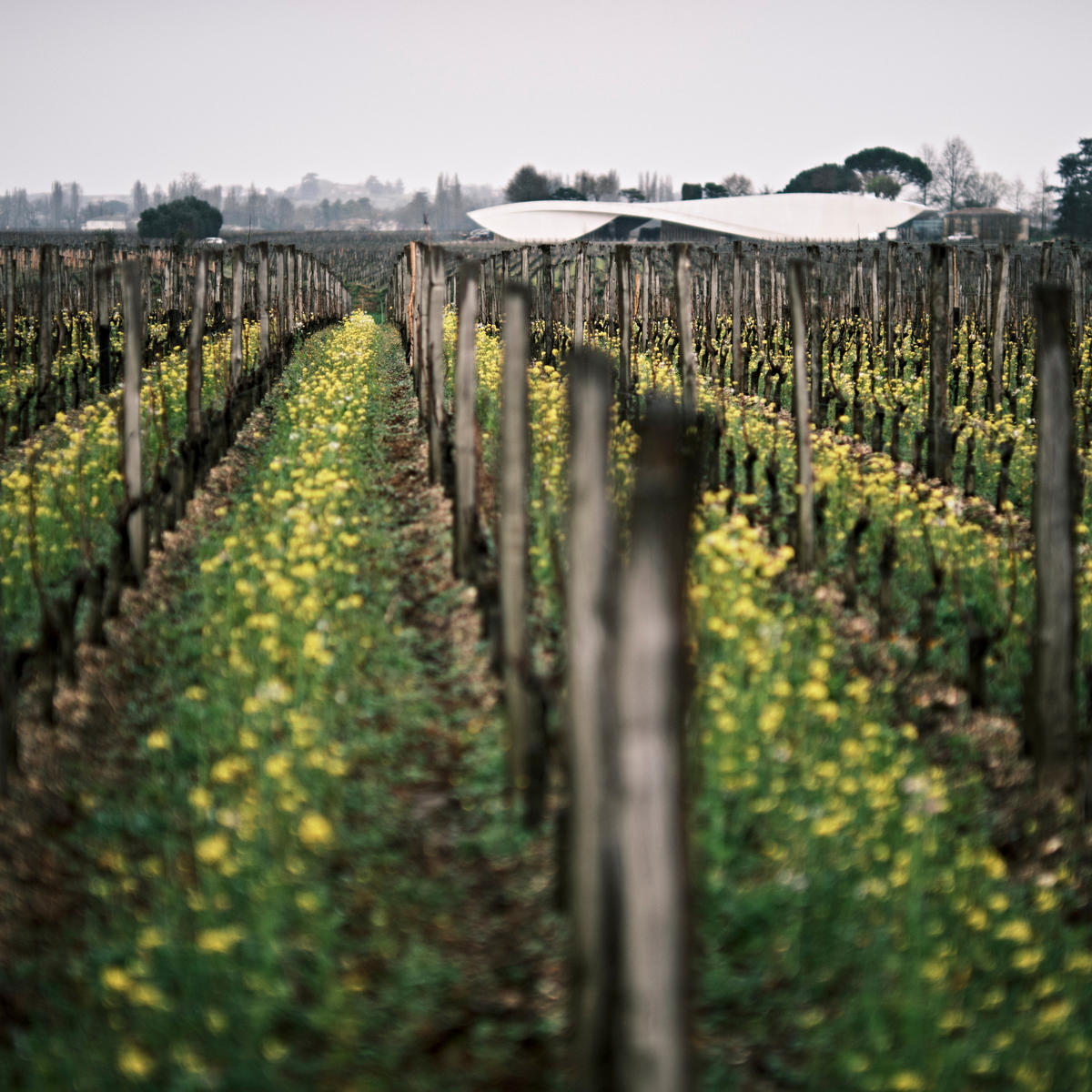 Pierre Lurton has led this singular estate for 30 years. In this exclusive interview, his senior team tell us just what it takes to make this iconic wine today – and for the decades to come.
There are a handful of reference-point wines in the world. Château Cheval Blanc is one of them. Both the wine and the place from which it comes are unique – at once typical and atypical. The wine is typical in that it reflects its origin; it's atypical in that both place and wine seem to defy categorisation.
It's arguably the most famous St Emilion estate, yet in many ways it's not like a St Emilion at all. It was considered a First Growth long before there was a classification here; and the recent decision to withdraw from that classification has done nothing to diminish its legendary status.
The boss
Not everybody gets to come here, and not everybody gets to taste the wine. To savour one or the other is something special. "It's cashmere," offers Pierre Lurton, the estate's CEO. "It's elegance persisting in time." He's talking about the wine, but Pierre himself has led a charmed career here since 1991.
He considers himself lucky; his friends sometimes ask him if it's a job at all. For the record, it is – Pierre is a busy man. His responsibilities extend to the other side of Bordeaux at Château d'Yquem, and to the other side of the world at Cheval des Andes. And he somehow finds the time to oversee his own estate, Château Marjosse.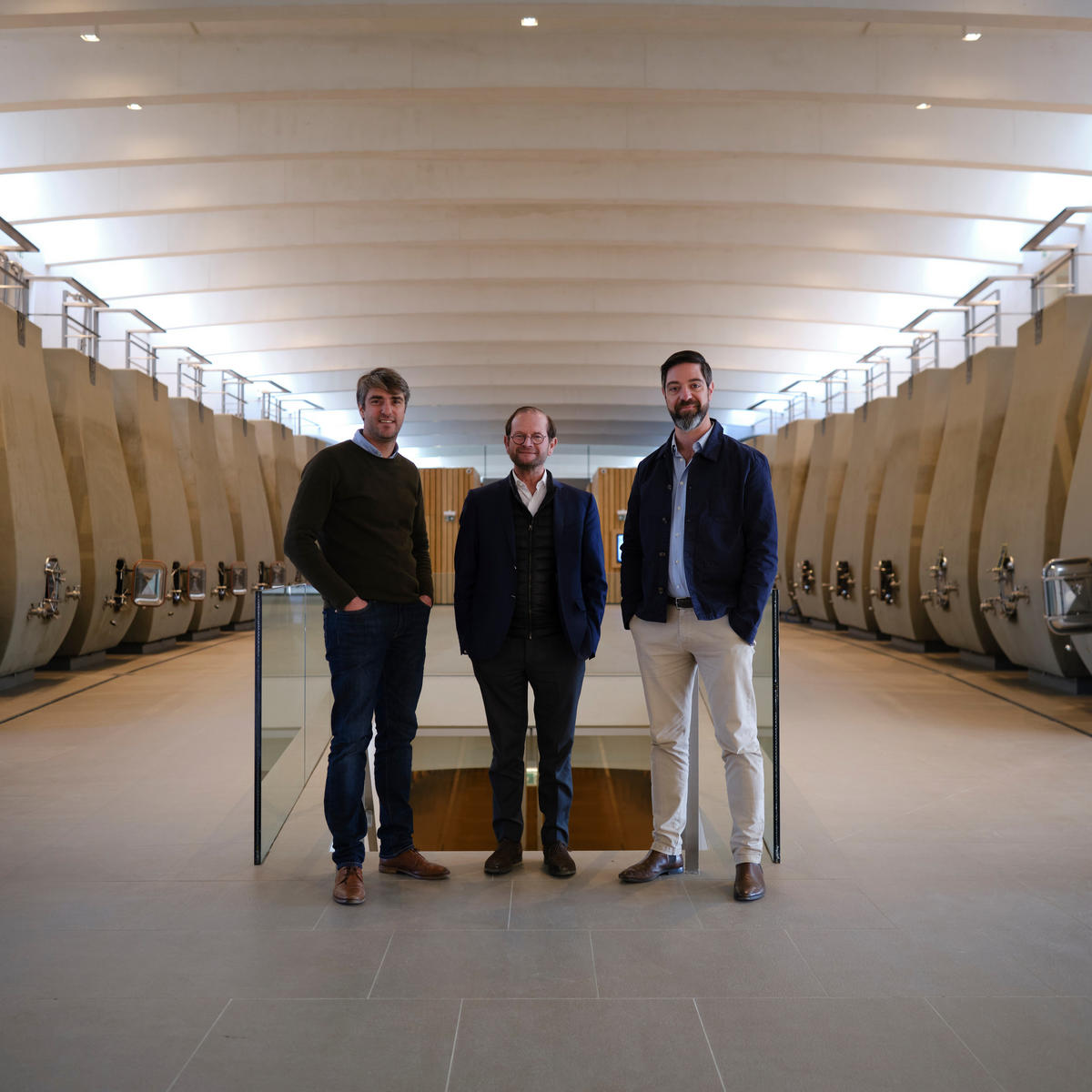 But to take up any post here feels like a significant thing; there is weight attached to it. Pierre Lurton's appointment at Yquem in 2004 marked a turning point at Cheval Blanc, he says. He had inherited a good team in St Emilion, he explains, but his increased responsibility elsewhere meant it was "time for a restructure, to build a younger team."
The winemaker
Pierre-Olivier Clouet was in his early twenties when he was appointed Technical Director here 15 years ago. "I feel like I'm still young, like I've just arrived," he says. Born in Normandy and without a background in wine, Pierre-Olivier was not necessarily the obvious choice for the job. "Nobody knew me, which is exactly what Pierre Lurton was looking for: new eyes; new blood; a new way of managing the vineyard."
Pierre-Olivier had to fill the sizeable shoes of Olivier Berrouet – who left to succeed his father at nearby Petrus. "I was nervous," Pierre-Olivier admits. "I was under pressure. I'm still under pressure. Every single morning, I ask myself what I can do for the estate. The history; the quality of the place: it makes you feel very small."
The keeper of the keys
Arnaud de Laforcade holds the keys to Cheval Blanc's cellars. As both Chief Financial Officer and Commercial Director, he decides exactly when, and how much, Cheval Blanc is released to the world. His job, as he sees it, is ensuring that the wine ends up in the collections of those that will best appreciate it.
Demand for Cheval Blanc far outstrips supply; ensuring that collectors can actually get their hands on the wine is no mean feat. Most of the wine is released En Primeur, but Arnaud holds back up to 40% each vintage to release as small parcels years – or even decades – later.
He, too, feels the gravity of the task at hand. "We've spent so much effort producing this wine," he says. "It's a big responsibility to determine when it reaches the customer – when we should release the last 3,000 bottles of 2006, or when to release the new vintage."
"Playing on a different field"
Cheval Blanc's decision to withdraw from the St Emilion classification was big news in fine-wine circles. Recent iterations of the classification have been the source of some controversy.
For Arnaud, changes to the criteria upon which châteaux are assessed were becoming hard to abide. Some relate to the vineyard and the wine; others to more peripheral matters, including parking facilities and social media metrics.
"It felt to us like we were playing on a different field," Arnaud says. They had been "marathon runners", he says, making consistent improvements for the long term. As the criteria developed, they would "now also need to jump hurdles every 100 metres. We are very bad at that. So we got away from the competition."
There are hundreds of producers in St Emilion. Only a privileged few are part of the classification; fewer still have the clout and resources to voluntarily withdraw. To become a Classified Growth, or to be promoted to the next tier, can make an estate's fortune; a demotion can break it.
Though Cheval Blanc is in the enviable position not to have to worry about such considerations, their decision was a measured one – albeit one that wasn't "easy or happy", says Arnaud. Historical documents demonstrated that Cheval Blanc "was already in the family of First Growths decades before the classification," he says. "The classification did not make Cheval Blanc."
Embracing complexity
Cheval Blanc sits in the north-west of the St Emilion appellation. To the south is Château Figeac, of which Cheval Blanc was a part until 1832. The vineyard holding has largely remained the same since, explains Pierre Lurton, and has changed hands only once. Today, it's part of the LVMH Vins d'Exception stable, along with Yquem, Domaine des Lambrays and Colgin Cellars.
In more ways than one, Cheval Blanc is a lot closer to Pomerol than it is to St Emilion. The medieval village is almost five kilometres away; the Pomerol boundary is just a short walk through the vines. And the soils here, though varied, have more in common with the gravels of the Pomerol plateau than St Emilion's limestone.
The 39-hectare vineyard is divided into 53 plots covering three soil types. There are three grape varieties, with vines of varying ages. "The terroir is very complex," says Pierre Lurton. "It's an incredible mosaic." Despite its neighbours being Merlot-dominant, Cheval Blanc is planted to 52% Cabernet Franc – including genetically diverse plantings from a long-term massal selection project.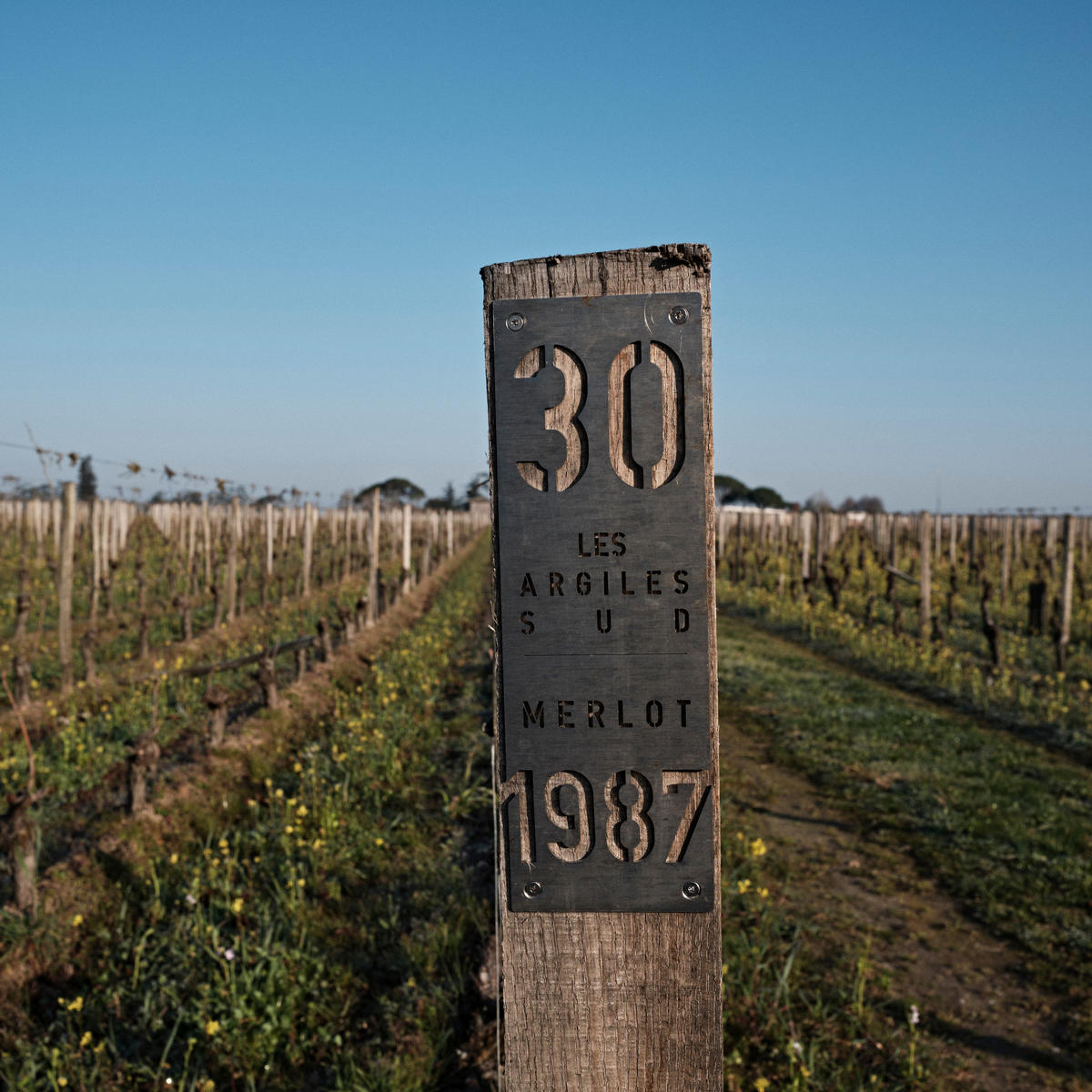 Cabernet Franc is a signature of the estate, but it alone doesn't define the property: complexity and diversity are the order of the day here. It's this wide range of natural factors, and more besides, that the team are charged with transmitting into the wine. For Pierre Lurton, "the notion of terroir is not just soil. It's also the people and the climate. We're lucky to have this terroir, and it's our responsibility to take care of it. We shouldn't lose the complexity of the place; we shouldn't simplify it."
Telling the complete story
This desire to tell the complete story manifests itself most obviously in the approach to selection here. "People think the less grand vin you produce, the better it is. The stricter the selection, the better quality the wine," says Pierre-Olivier. "I believe the opposite." At Cheval Blanc, the grand vin accounts for 75% of the production on average. "Since 1991, we've gone against the fatalism of saying 'this parcel makes the grand vin, this one makes the second wine," adds Pierre Lurton.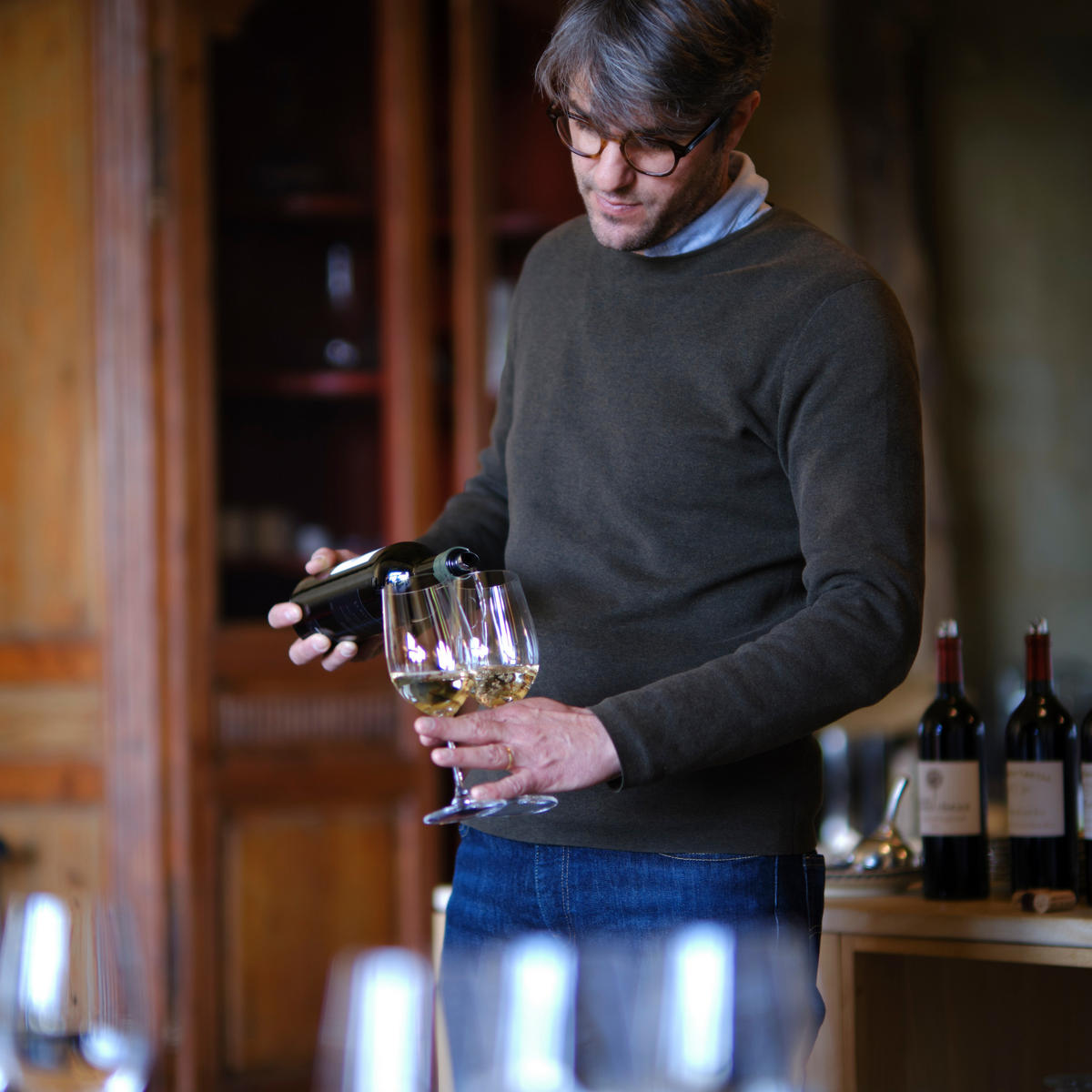 Here, each plot has the potential to produce the grand vin, Pierre-Olivier says. He considers it not a question of quality, but rather one of "identity". Quality is a given. "If we want to deliver our identity, we need to use all the diversity of the vineyard."
Until the new cellar was completed in 2011, he didn't have the capacity to vinify plots individually. "We had to put three, four or five plots into each vat," he recalls. "So we lost the link between the wine and the identity of the plot." The new facilities afford him the space to work at the level of plots and sub-plots. And it has become something of a virtuous circle: "it has completely changed the way we manage the vineyard, because we know each plot a lot better."
Blending Cheval Blanc
It's rare that Pierre-Olivier can actually use each plot in the grand vin. The 2015 vintage is a recent example. This approach is a relatively unusual one in Bordeaux. He and his counterparts at other châteaux "discuss it", Pierre-Olivier says, but the conviction of his belief is clear.
A greater proportion of second wine would be appropriate if they were regularly expanding the vineyard with new plots or planting lots of young vines, he concedes. "But Cheval Blanc hasn't moved for many years. It's a vin de lieu – a wine from a place. We aren't perfumers; we are viticulturists. If the grapes are good enough, they'll be in the grand vin."
"Good enough" doesn't mean "perfect", it would appear. "What an extraordinary thing blending is," says Pierre Lurton. "Blending isn't about the best parcels, the best day or the best conditions. The best of the best has some imperfections. Perfection is boring; imperfections bring charm and excitement."
Identifying Cheval Blanc
The result of it all is a wine with its own distinct identity, Arnaud believes. He compares Cheval Blanc, Ausone and Figeac: "Each has a different taste for identifiable reasons," he says. "The pleasure you get from one wine, you won't necessarily get from another. You want this one in your cellar, not its neighbour."
But what is Cheval Blanc if not complex? Even this distinct wine shows distinctive characteristics from one vintage to the next, Arnaud argues. This is something to be embraced. "The quantity, quality and characteristics of our production depend hugely on the vintage," he says. "We can't control it. We love this vintage effect [and] we want every bottle to bear the signature of its vintage." (The team can usually spot 2010 in blind tastings, he says; and '09 and '11 are confused more often than you might think.)
Some common markers set Cheval Blanc apart, Arnaud believes. "There's a very particular aromatic palette. There are always floral aromas, no matter the age and no matter the vintage. There's also the Cabernet Franc, bringing fresh mint, liquorice and eucalyptus. You can spot all of that, even in a young wine."
"Classical"?
The youngest Cheval Blanc, the 2021 vintage, is still in barrel. Discussions of vintages in Bordeaux, particularly less celebrated ones, often involve euphemisms. You'll rarely hear that a vintage was "bad" or anything like it; instead, you'll hear that this was "a winemaker's vintage" or that was "a classical vintage".
On this point, Pierre-Olivier is refreshingly blunt. The 2021 vintage "was very difficult in the vineyard", he says. "It was difficult to manage, and the wines are not exceptional." He calls it "classical", well aware of the connotation in Bordeaux. "At Cheval Blanc, 'classical' means 'classical' and 'bad' means 'bad'; 2013 was a 'bad' vintage, 2021 is not," he says. "It's 'classical' because it has very nice acidity and a huge quantity of tannins. It's tight and firm on the palate, and aromatically it's very fresh. There are more red-fruit aromas than black, and a lot of floral aromas."
"At Cheval Blanc, 'classical' means 'classical' and 'bad' means 'bad'; 2013 was a 'bad' vintage, 2021 is not."

Pierre-Olivier Clouet
This vintage follows three back-to-back great ones. It's more in the mould of 2004, '06, '08 and '14, Pierre-Olivier says – and that's no bad thing, for the winemaker or the collector. "It's boring to just produce warm and dry vintages. Collectors should absolutely stop buying Bordeaux only in top vintages," he says.
Tasting only the best vintages won't reveal the full picture of the estate, he believes. "Cheval Blanc is also the delicate vintages, the fresher vintages," he says. "If you like the work of Picasso, you can't just look at one painting. The diversity of what he painted is a unique way to understand his world and his philosophy. This is the same with Cheval Blanc. Sometimes you want to open an outstanding vintage. But believe me, if you open a 1983, '93 or 2001 today, you'll get huge pleasure. Never forget 'classical' vintages."
A delicate balance
Vintages are becoming more difficult to predict here. Pierre, Pierre-Olivier and Arnaud are concerned about the future. The identity of Cheval Blanc is very much at the mercy of Mother Nature. There's a delicate balance, and climate change is threatening it.
They are fighting back with an approach to sustainable viticulture tailored to the estate. It's neither organic nor biodynamic. In fact, it doesn't quite fit any one model or certification. They have planted thousands of trees and hedges on the property. Agroecology, which "promotes the natural fertility of soil by following nature's cycles", according to their recently published "manifesto", is a key part of the approach – but not the only one.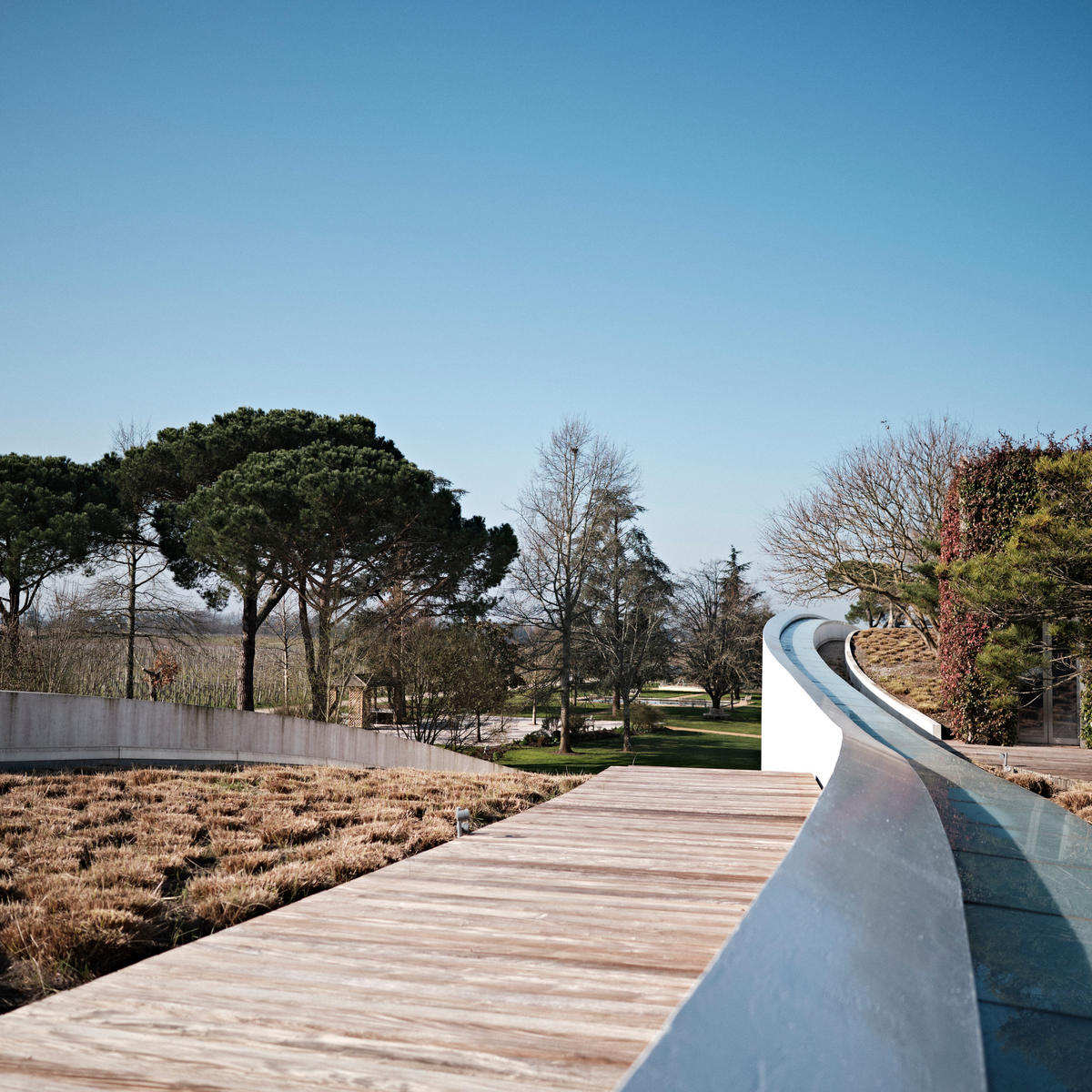 They have stopped ploughing the soils, which they believe upsets life underground. They have made concerted efforts to introduce (or re-introduce) a greater variety of plant and animal life here beyond Vitis vinifera. And they have a "multi-crop view of the vineyard", explains Pierre-Olivier – as they did in the past before the rise of monoculture.
Pierre-Olivier hesitates to draw direct comparisons between these efforts and the quality of the wine. "Since we can't say 'I'm biodynamic; my wine is better', we also can't say 'I planted some trees; my wine is better'." But these practices are crucial to preserving this vineyard for the future, he believes.
The biggest challenge
"The biggest challenge for the next generation is to find a way to preserve Cheval Blanc in the face of global warming," he says. "Six or seven years ago, I'd have told you that yes, we see the weather changing, but it's good news for vignerons. The better the weather – the higher the temperatures and the lower the rain – the better the wine." But the string of vintages from 2015 to '20 is a cause for concern, he says. "The wines are brilliant. But if the climate continues like that, the profile of our wines will change: more alcohol; less acidity; more black fruits; a sweeter mid-palate. That's not what you have in mind when you think of Cheval Blanc."
As climate change looms, the team at Cheval Blanc are putting up a fight. "We've got trees; cover crops; and good Cabernet Franc, which is one of the biggest advantages against global warming," says Pierre-Olivier. "But we don't know what will happen in 20 years. We're preparing all the tools for the next generation to deal with it. The challenge is changing everything to preserve Cheval Blanc."