Château la Nerthe: yesterday and today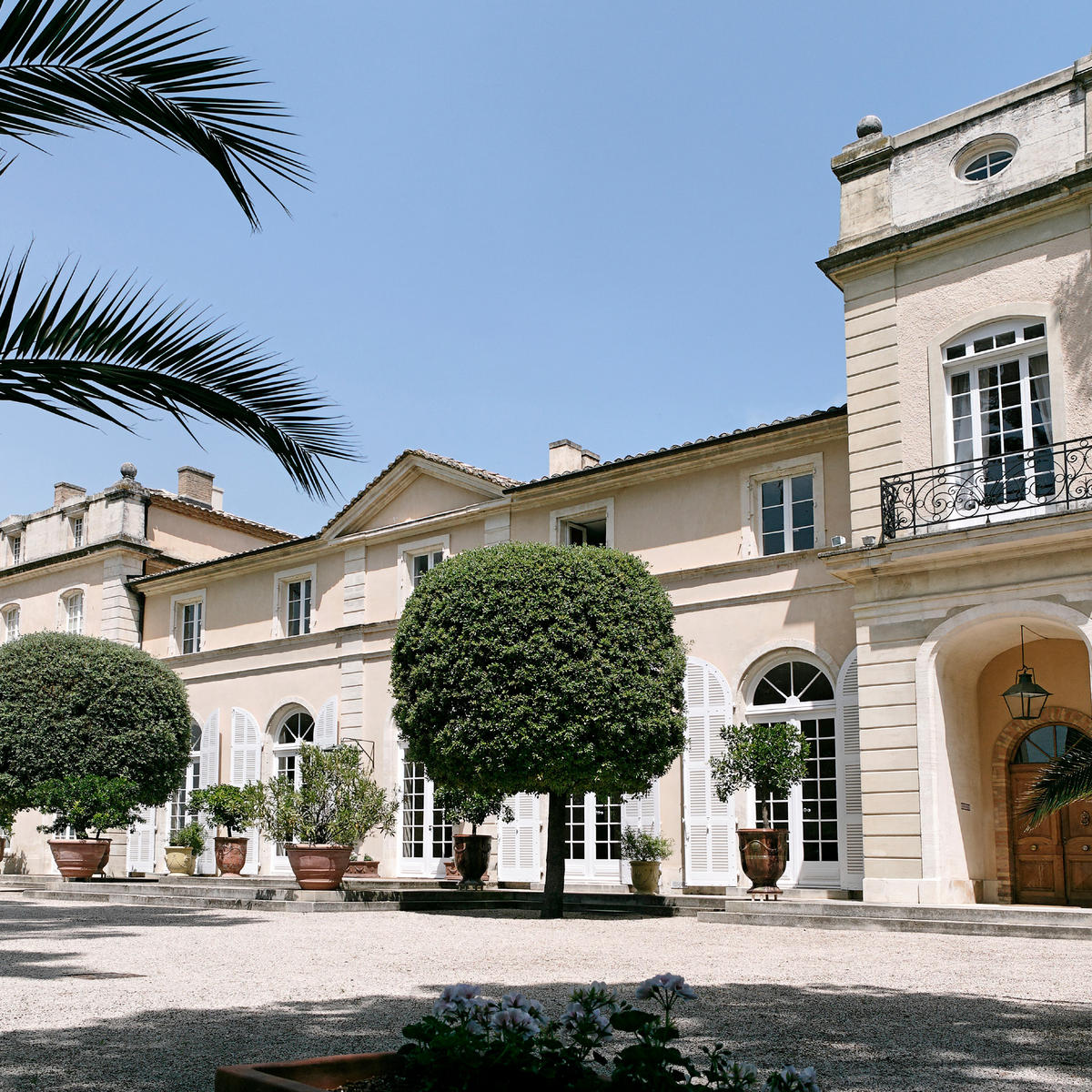 It's been around for centuries, but recent investment and innovation make Château la Nerthe an estate to watch. Here, we take a closer look at this Châteauneuf-du-Pape property's upward trajectory. 
"Château la Nerthe may have been around for five centuries," says Catriona Felstead MW, Wine Buyer at Berry Bros. & Rudd, "but there is absolutely nothing about this beautiful property that is stuck in the past." Through investment and innovation, this has become one of the hottest properties in the Rhône Valley.  
Records here date back to at least 1560, when it was founded by the noble Tulle de Villefranche family. Over three centuries, they developed La Nerthe's reputation at home and abroad, pioneering export sales among Europe's elite.
They sold in 1870 to Commander Joseph Ducos, who would become one of the most significant figures in French wine: he led the charge in replanting vines with American rootstock post-phylloxera; and his work influenced Baron Le Roy, who made Châteauneuf-du-Pape the first Appellation d'Origine Contrôlée (AOC) in France. 
Gap years
Despite its glorious history, La Nerthe had fallen on hard times when Corinne Richard's family bought it in 1985. "There were some 'gap years'," she explains. The estate was still producing wine, but it wasn't meeting its high standards. The Richards turned things around quickly.
Notably, they introduced French oak barriques; larger oak vessels had been very much the norm. "That was a little bit revolutionary," says Corinne, who took over here around 10 years ago. Under her leadership, there's an even greater focus on the vineyard, and how to get the most from it.  
"What makes La Nerthe unique is its variety of terroir," she says. The property is essentially a microcosm of the appellation: the 92-hectare vineyard is a patchwork of 57 different plots, encompassing each of Châteauneuf's soil types, including the famous galet stones.
The Richards have farmed the estate organically since 1998. There are woodlands around the vineyard, and plenty of biodiversity. "We encourage birds and bats to come to stay in our trees," Corinne explains. "They help the vines to naturally fight the insects so you can keep treatments to a minimum."
Nuance at La Nerthe
There are 13 grape varieties permitted in Châteauneuf, and all are grown at La Nerthe. Traditionally, the key grapes here – Grenache, Syrah and Mourvèdre – are vinified together. But Corinne is moving away from that, because while there are benefits, "the downside is that you don't know your terroir."
There is considerable nuance at play: different grapes ripen at different times, individual plots of land yield different results. "When you vinify them separately," she says, "each grape can be harvested at the optimum date of maturity."  
The increased level of detail is commendable. But, Corinne explains, further renovation is needed in the cellar to accommodate these ever-more-precise parcels. Her hope is to install enough small vats to be able to vinify each parcel separately. For now, they can do so for about half of the red-wine volume.  
Upward trajectory
La Nerthe's upward trajectory continues. "The team have been refining their approach in the cellar over the past few years," observes Catriona.
"And the results are really beginning to show. For me, La Nerthe now symbolises a wonderful balance of exceptional terroir with modern yet thoughtful winemaking – which, somehow, seems to become even more sophisticated from vintage to vintage."