Promontory: slowly unfolding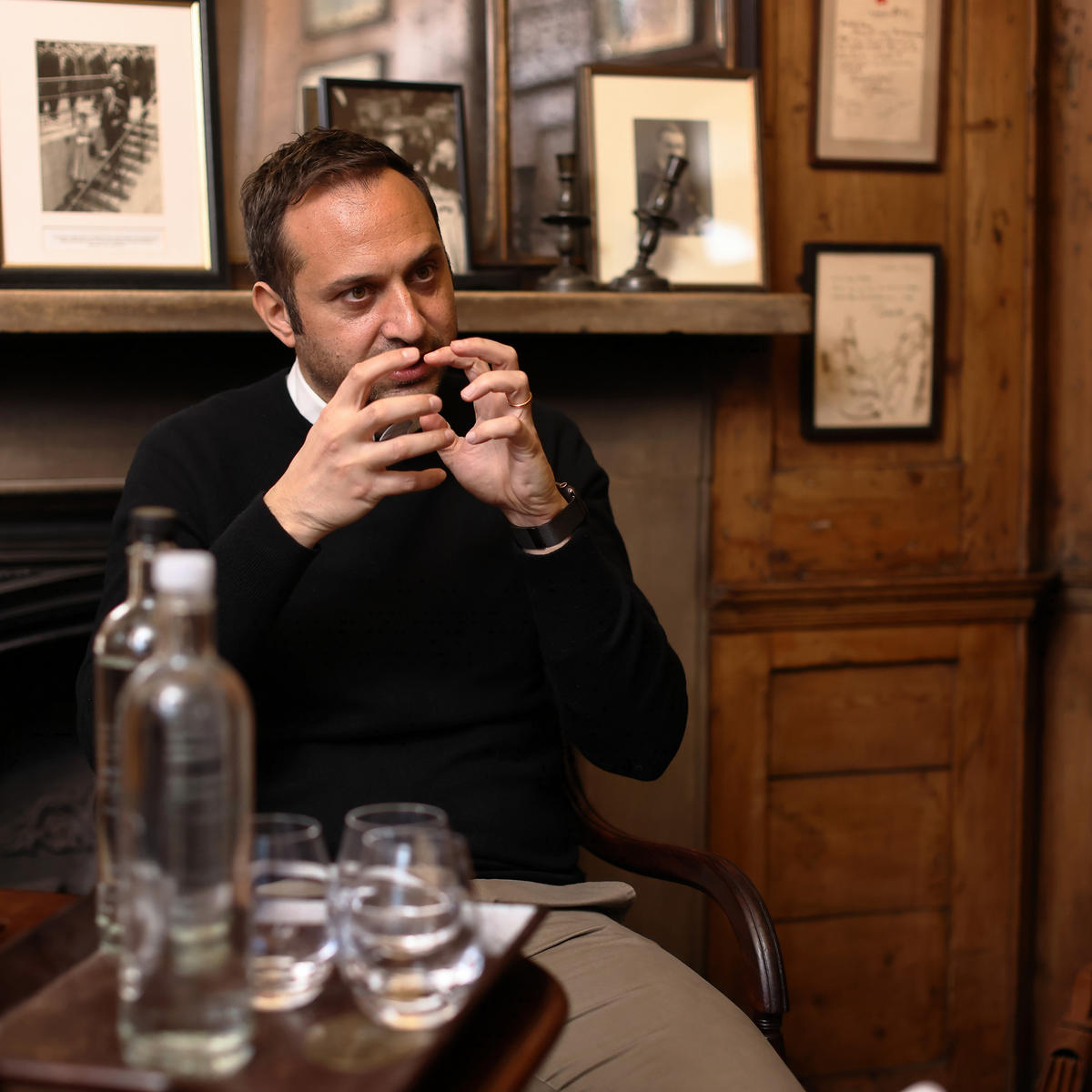 In the heart of the Napa Valley, the Harlan family's latest venture stands apart. We sat down with winemaker David Cilli to get to grips with what makes Promontory such a unique place – and what that means for the wines slowly maturing in the cellars.
It doesn't take a geologist to see that Promontory is a special place – though it does help to sit down with David Cilli, the estate's winemaker. This especially wild sector of the Napa Valley caught Bill Harlan's eye in the 1980s; that famously patient family finally acquired it in 2008. The property sits between and along two steep ridges, with openings to the north-east and the south. There is not one contiguous vineyard, but rather many individual plots of vines, with varying elevations and expositions. Most vines face east, protected from the afternoon sun.
Vines cover just 10% of the overall property. The rest is rugged and untamed forest, home to snakes, wild turkeys, mountain lions – and at least one bear. ("I saw a photograph of it about four years ago," says David, "but I haven't seen it in real life yet. This year, we put five or six beehives out. After a week, we found them all destroyed. So we know it's still there.")
The woodland plays a more benevolent role, too. It helps to retain moisture from the morning fog, releasing it back to the vines slowly as the morning progresses, bringing welcome humidity. Along with the unusual topography, this gives Promontory a slightly cooler microclimate than many Napa Valley vineyards.
A DIFFERENT BEAST
Five hundred metres and "a tongue of forest" separate it from Harlan Estate, David explains, and they share a geological fault line. While part of Promontory falls within the American Viticultural Area (AVA) of Oakville, a majority of the property is undefined. At one point, the proprietors even considered absorbing the new land, including the few vines already planted, into their eponymous flagship. But upon tasting the early vintages from the new property, it became clear that Promontory was its own beast.
To understand what made their new acquisition so distinct, the Harlans took a closer look at the geology. They knew that Promontory, like Harlan Estate, sat on volcanic and sedimentary soils. But further inspection revealed that there was something else underfoot: metamorphic rock, formed from the interaction of an additional, minor geological fault line. To find the three in one property is rather unusual. "We have all three geological formations on Planet Earth," David says.
It's difficult to overstate just how diverse the soil makeup is here. The composition of the metamorphic rock "changes every yard", David explains, manifesting as schists, shales, slates, and clays. When they excavated a series of soil pits last year, the team found six different soil profiles within six rows of vines.
MASTERING THE VINE
Such an atypical estate requires a wholly different approach to vineyard management. "We needed to be in different areas of the property at the same time," David explains. Running a traditional vineyard crew wouldn't suffice. Ultimately, the diversity between and within plots called for something completely different. The solution was to create a bespoke programme of highly specialised vineyard workers called "Vine Masters".
Aspiring Vine Masters receive specialist training in-house. Those that complete their studies successfully are then given responsibility for their own individual patch of land. "The idea is to have one person dedicated to one or two hectares," David explains. "It allows us to be more precise. They basically live in that block and take care of every single operation. When pruning, for example, they can pass through first to prune all the younger vines, or the weaker vines that will need an extra push at budbreak. With a crew, you can't do that."
There are nine qualified Vine Masters at Promontory today; David hopes that number will grow. "We look for people who see beyond just wanting to work," he says. "Becoming a Vine Master should be the beginning of their journey. They're not just vineyard workers; they feel part of something. Maybe one day they will want their children to take over."
PART OF SOMETHING BIGGER
Clearly, David feels like he's part of something bigger, too. He's worked with the Harlan family since 2012, making wine at Promontory since 2016. "One of the most important things to make great wine is the vision of the owner," he says. Founder Bill is known to have a 200-year plan for his family business. Second-generation Will Harlan has now taken the reins at Promontory, Harlan Estate and BOND; the son shares his father's long-term viewpoint, David affirms.
"Such a long-term plan is something you see with some of the important wine families of France, but we are talking about a winery started in 2008," says David. "You can make different decisions if you have this vision. You don't have to rush anything."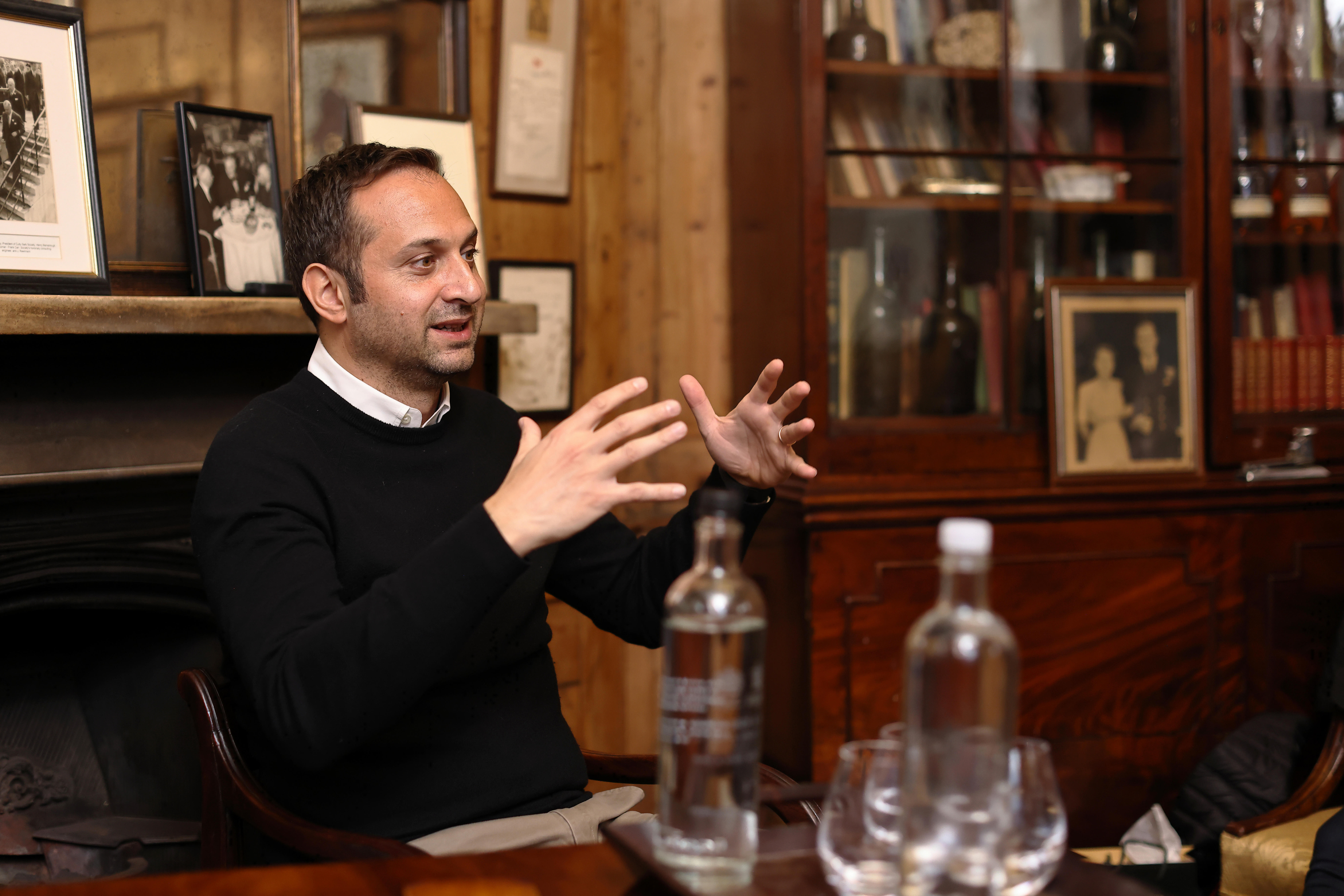 Some of David's decisions at Promontory may take years to come to fruition, others are relatively more immediate. But it all starts with the vineyard – in contrast to some of David's prior experiences. "Before, I was trying to make adjustments in the winery where something wasn't working in the vineyard," he says. At Promontory, he does the opposite. "We think about what we can improve in the vineyard to then improve the wine. In the winery, we try to be as neutral as possible. We just evaluate the wine."
DEMANDING TIME
The vineyard may be the focus, but David is also a thoughtful winemaker. And these are still early days at Promontory. "We've never done the same thing from one year to the next," he says. "We are very satisfied about the progression and the direction, the things we are learning every year. It's a pretty steep learning curve because we're at the beginning."
Initially, a Harlan Estate-style winemaking approach seemed logical. "We found, after the first few vintages, that applying the same thing we did at Harlan [ageing the wine in new French oak barrique] didn't work," he says. "It wasn't the same result." In those early vintages, they observed the wine "slowly unfolding", demanding time to show its true nature. "Keeping the wine longer in regular barrique would have been too impactful," David explains.
So they decided to extend the wine's ageing time – and to reconsider the vessel. Promontory is now aged for about four years in large casks of Austrian oak. This ageing regimen bears more than a passing resemblance to that of Brunello di Montalcino. "It's like with Sangiovese," offers David, who was born in the Tuscan commune of Buonconvento and has made wine in nearby Montalcino. "For me, the character of Promontory finds it hard to integrate with barrel tannins. The cask seemed to be the right path; it allowed us to maintain more purity and precision."
A RAY OF LIGHT
The 2016 vintage of Promontory will soon be released, some six years after the vintage. David recalls the 2016 growing season, which followed a four-year drought period; it was an altogether more typical season for Napa. Heatwaves in June and July caused no major problems and conditions in the season's later stages were mild. "We were able to harvest every area of the property when we wanted to," he explains. The resulting wine, he believes, is "pretty classic Promontory, with these very fine tannins, tightly coiled together, and very bright acidity."
Between its unique geology, the Harlans' vision and David's considered, hands-off approach in the cellar, the wine being made at Promontory is already among Napa's most distinct. "I think of it like a cathedral," David offers. "You have these impressively carved stone walls on the side, very cold if you touch them. That's the freshness of the wine. But you also have this ray of light coming through the window. So you have this lift, this light that comes. That's what we feel in the mouth.
"But 2016 for me is already a long time ago," he continues. "I already have other vintages I want to show. But we have to wait." The Harlans are nothing if not patient, after all.
The 2016 Promontory will soon be released. Please get in touch with your Account Manager or email finewine@bbr.com for more information.