On Montalcino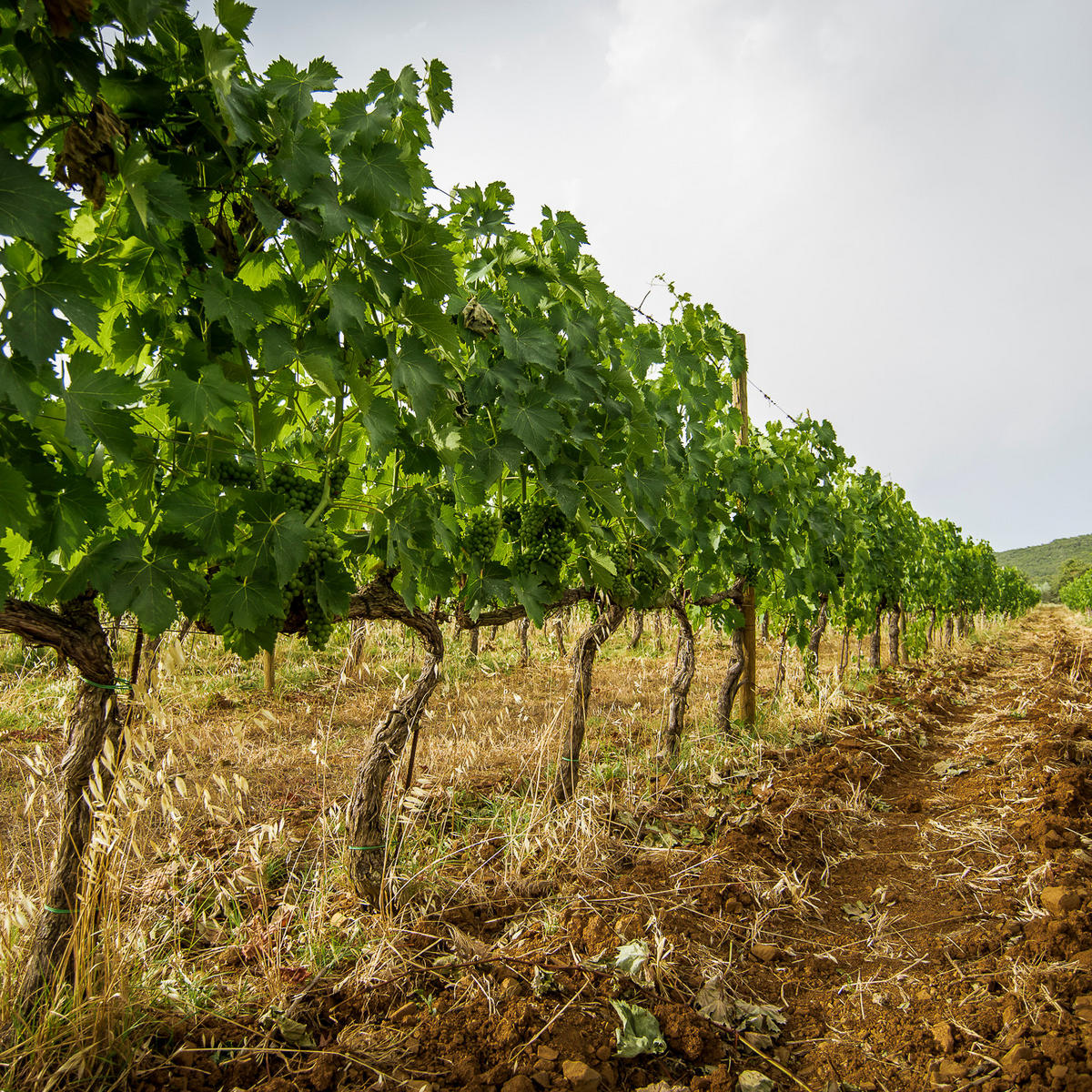 From the rise of Rosso to the new generation making its mark, there's a lot to be excited about in Montalcino today. Here, our Italy Buyer, Davy Żyw shares his insights.
"Brunello di Montalcino is one of the great pillars of Italian fine wine," says Davy Żyw, our Italy Buyer. "A lot of people's focus is on Piedmont, with Barolo and Barbaresco. But if there's one region in Tuscany which demands people's attention, it's Montalcino." The eponymous town lies deep in the Tuscan countryside, a couple of hours south of Florence. "It's one of those picture-postcard Italian scenes: a medieval village just clinging on at the top of this steep cliff," Davy says.
It's not the local scenery that we're here to discuss with Davy today, but the surprisingly broad spectrum of wine coming out of the wider region. Even over Zoom, Davy's enthusiasm for the region is unmistakable. There's a lot going on in Montalcino today that warrants the attention of the fine-wine collector.
The rise of Rosso
"The phrase 'lightness of touch' is not one we often use about Brunello di Montalcino," says Davy. The region produces more than bold, tannic reds, though: "I'm really excited about Rosso di Montalcino," he beams.
Rosso di Montalcino and Brunello di Montalcino are two distinct appellations (a DOC and DOCG, respectively), though they cover the same geographical zone of production. Both make only red wines, both from 100% Sangiovese.
In many cases, the grapes for a producer's Rosso start their life as if for a Brunello. Producers are then entitled to declassify their would-be Brunello to make Rosso. "Look at Scopetone, La Màgia and Lisini," offers Davy. "There's no difference in the vineyard between their Brunello and their Rosso. The grapes are farmed as Brunello, to capture the essence of where they're grown. Poggio di Sotto's vineyards are classified for Brunello, and the selection is very much done in the cantina. Vineyard management, growing the best grapes – it's the same process. The team make the decision based on tasting."
The required minimum alcohol level differs between the two, though the key differentiator is in how the wines are aged. Brunello's ageing requirements are the longest in Italy: a minimum of four years, including two years in oak and four months in bottle. To make Rosso, producers need only age their wine for 10 months, with no specific oak requirement.
Blurring lines
Regulations aside, Davy believes that the lines between the two styles are beginning to blur. "In a vintage like 2017, where the skins were thick and juice was concentrated, producers have reduced the time in oak for their Brunello," says Davy. "For the Rosso, the oak ageing has remained static or actually been extended."
Scopetone's '20 Rosso is a highlight of this year's release for Davy. "There's a Burgundian element to it," he explains. "It's got a floral perfume and mineral backbone, which comes from the ancient soils where the vineyards sit. It's lucid, not nearly as dark as you'd find with Brunello. And tasting the '20 Rosso now gives us a look at what's coming down the road with their '20 Brunello."
On the cusp of change
The rise of Rosso is not the only change occurring in Montalcino. "We think of this as an historic region, and in many ways, it is," says Davy. "Producers only started bottling quality wine 50 or 60 years ago. It's relatively young for a fine-wine region. But what's so exciting now, and why you should pay attention, is that Montalcino is on the cusp of generational change. A lot of the younger generation have international experience, having worked vintages elsewhere. They're proud of where they're from, and they're hungry to fulfil their potential."
With this has come a change in winemaking attitudes. "Winemakers are using their judgement with the grapes and wine in front of them, rather than being guided solely by the rules and regulations as their predecessors were," says Davy. Brunello ageing time is set in stone, but there is flexibility in the choice of vessels.
"At Poggio di Sotto, Luca Marrone aged his '17 Brunello a whole year less in wood than he usually does," says Davy. "It was a very sensible approach; the wine didn't need it. Instead, he ages the wine in concrete, or he just bottles it sooner. A lot of producers are bottling earlier and keeping the wine in the cantina. The wines are then more relaxed and ready by the time of release."
Montalcino today
Put it all together, and Montalcino is in an incredibly exciting position, Davy believes. "The wines are getting better and better," he says. "And quality is only going one way." But crucially, these wines are still capable of offering serious value for money. "Only a handful of wines command the prices of their counterparts from elsewhere in the wine world. Brunello can offer incredible value: pound for pound, grape for grape, these are incredibly age-worthy, desirable wines."
The region also offers delightful complexity: our Brunello di Montalcino offer includes wines from three different designations, covering four vintages. "With Rosso, Brunello and Riserva, you've got a full cellar package in one offer," says Davy. "The '16 Riservas are some of the greatest wines ever to leave Montalcino. The '17 vintage saw quite extreme weather: very hot and very dry. But, lucky for us, Tuscany is used to warm summers. And although yields are down, the quality is high. For any wine collector, there's a great opportunity here."