Moments in Burgundy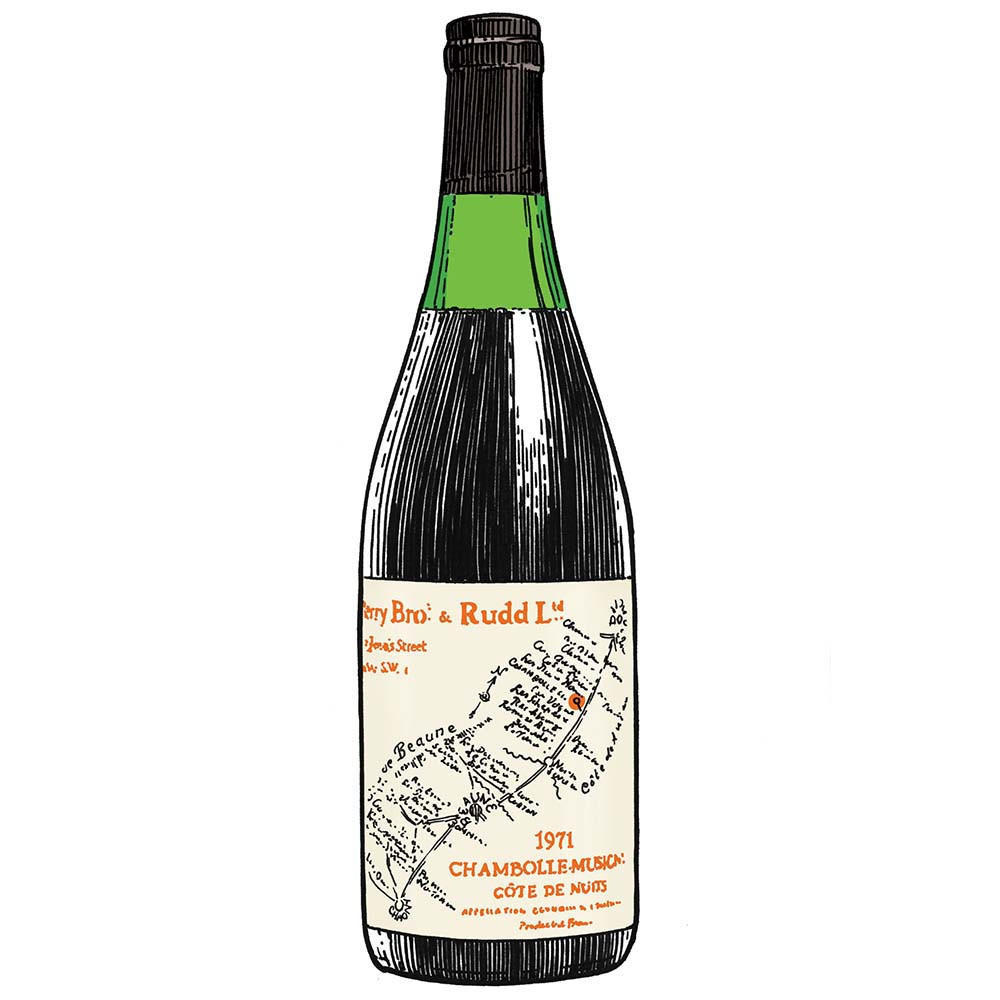 A passion for Burgundy runs deep for many of our colleagues around the world. Here, they recall their most treasured Burgundy memories, from uncorking special bottles to spending time in favourite cellars.
A Chambolle shared
When I worked in the London Shop, I met a customer that had an impressive collection of the old Berry Bros. & Rudd-labelled Burgundies. We established a rapport. One day, he came in with a 1971 Chambolle-Musigny, most likely made by Domaine Doudet-Naudin, and bottled at our Basingstoke warehouse. It was the colour of old Tawny Port and supremely delicate, but delicious. It was extraordinary to share this wine with a customer that bought it from us so long ago.
Will Wrightson, London
Dining at Dujac
I think anyone that has had the chance to visit Burgundy will know that there are a few occasions competing to be chosen as best memories. I would pick out the time when, as part of one of my early trips there, we visited Domaine Dujac. Jacques Seysses was there to taste with us in the cellars – enough of a highlight in itself. But in addition, we were treated to lunch at the domaine, with all the Seysses family. I just remember a whirl of rich and fascinating stories about Burgundy in general; its history; and the history of the Dujac domaine which Jacques himself established. That and the fact that our wines for the lunch were bottles of the 1985 Clos St Denis and 1988 Clos de la Roche, which were brought up from the cellar.
David Jones, London
A little masterpiece
When I worked in the London Shop, my colleague opened an aged bottle of 2009 Bourgogne Blanc, Vielles Vignes from Jean-Philippe Fichet. This wasn't a hugely expensive bottle, but one sip taught me that this appellation level, in the hands of a skilled winemaker, can yield impressive results. The wine had notes of quince, ripe peaches and even a hint of smoke. The years in bottle had developed this typically easy-drinking white into a masterpiece.
Tatiana Humphreys, London
A moment in Beaune
I still remember my first work trip to Burgundy with the team. At Ma Cuisine in Beaune, we came across a bottle of the Berry Bros. & Rudd-bottled 1964 Beaune, Clos des Avaux, Hospices de Beaune. It was still fresh, with enough life in it for us to finish a quick glass. That was a special Burgundy moment for me.
Jose Lau, Hong Kong
Drinking history
My first tasting of Domaine de la Vougeraie's Clos Blanc de Vougeot is a special memory for me. It was one of the first Burgundian Chardonnays I ever tasted, and it opened my eyes to just how much can be achieved with the variety, given great winemaking and great terroir. People often talk about drinking history, and the Clos Blanc is one of those wines that transcends the present for me. It's surrounded by Pinot Noir vineyards and borders Clos de Vougeot. It has been used to make white wines for centuries, going back as far as 1110, when it was used to make wine for the Cîteaux monks. The feeling of the years stretching out beyond the glass was unforgettable. There's always room in my cellar for a case of Clos Blanc when En Primeur comes around.
Alex Harrison, Tokyo
Our Burgundy 2020 En Primeur offer is now live.