Domaine Fabien Coche: behind the barrels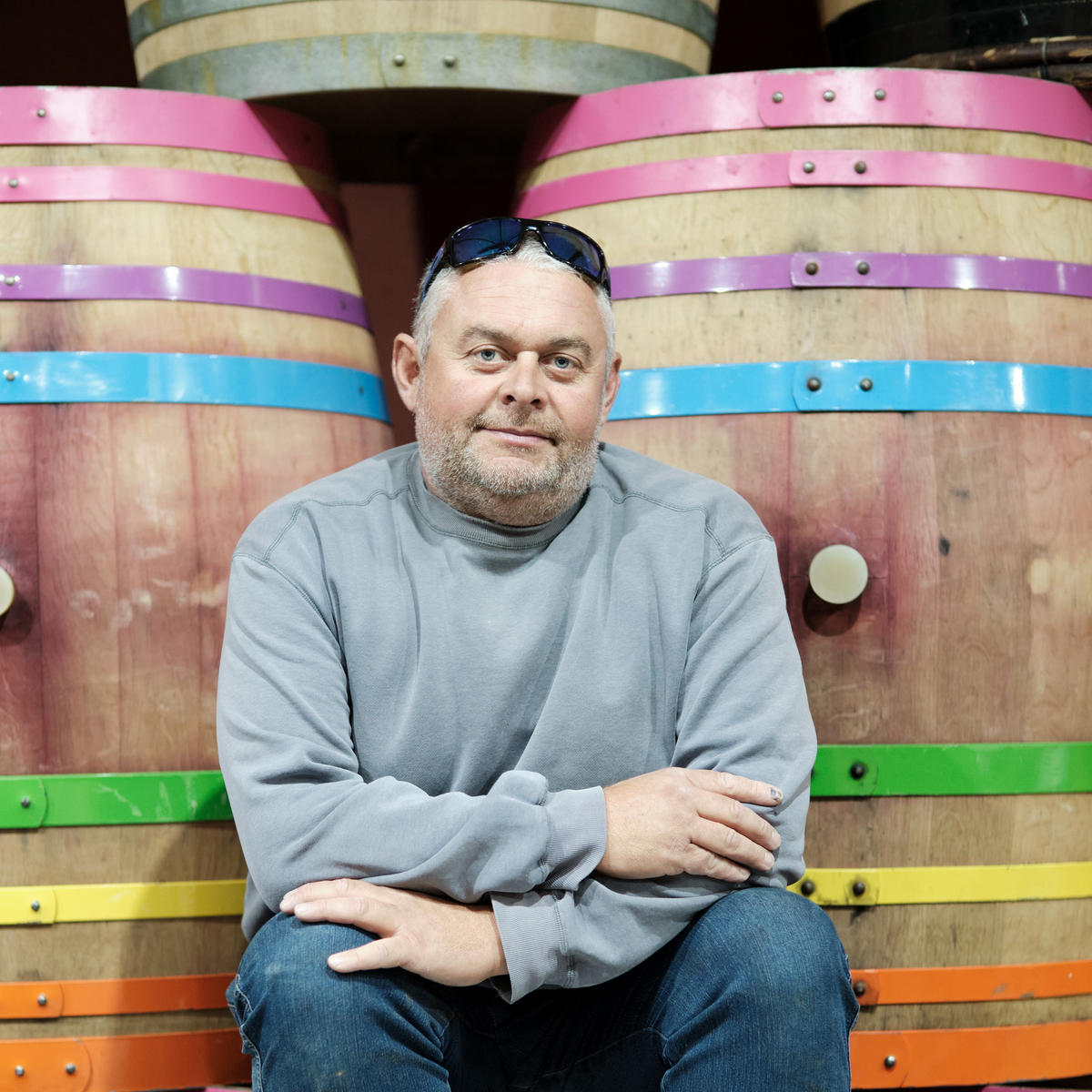 We've long known the value of spending quality time with the producers we work with. Here, we take you behind the scenes at our Burgundy Buyers' recent visit to Domaine Fabien Coche in Meursault.
We've always believed that time spent in our producers' vineyards and cellars is invaluable. There's no better way for us to take the pulse of the region and accurately represent its wines. Charles Walter Berry put it neatly in his 1935 book In Search of Wine: "The job of the wine merchant is to be the closest link between the people who make the wine and the people who drink it."
Domaine Fabien Coche
The Coche family is an old and fabled one in Burgundy. This particular Coche estate was founded in the 1940s by Fabien's grandfather Julien, a cooper by trade. Julien was the youngest of six brothers, and "didn't inherit much", Fabien tells us. But he was passionate about wine, which was evidently enough to get started.
The domaine was originally known as Coche-Debord, and more recently as Coche-Bizouard. Fabien himself arrived at the estate in 1995, having studied viticulture and winemaking in Beaune. He succeeded his father shortly thereafter. "He was still around," recalls Fabien, "but he let me make the decisions."
Fabien's generation didn't have much of a choice but to take over from their parents, he says. "We were put in it automatically, something that I won't do with my own children. I don't regret it at all. I was always in it since I was a kid; it was meant to be. But I can't say we had a choice, either."
When Fabien arrived here, using chemicals to manage the soils was commonplace. He started on a cleaner path, ploughing the soil from 1998 onwards and stopping weedkillers in 2012, unless absolutely needed. "We saw a drastic change in the quality and balance of the wines as soon as we started ploughing again," he says. "I'm quite organic at heart. If I could avoid touching the soil altogether, I would. But unfortunately, it's not possible."
The team's task this afternoon is to taste Fabien's 2020 wines. Fabien farms 11.5 hectares of vines across 27 appellations, from generic Bourgogne to Premier Cru. His winemaking philosophy is "simple", he says. "I make wines I love. I make them to my taste. Frank, direct wines. The winemaking remains traditional but simple."
Inside the tasting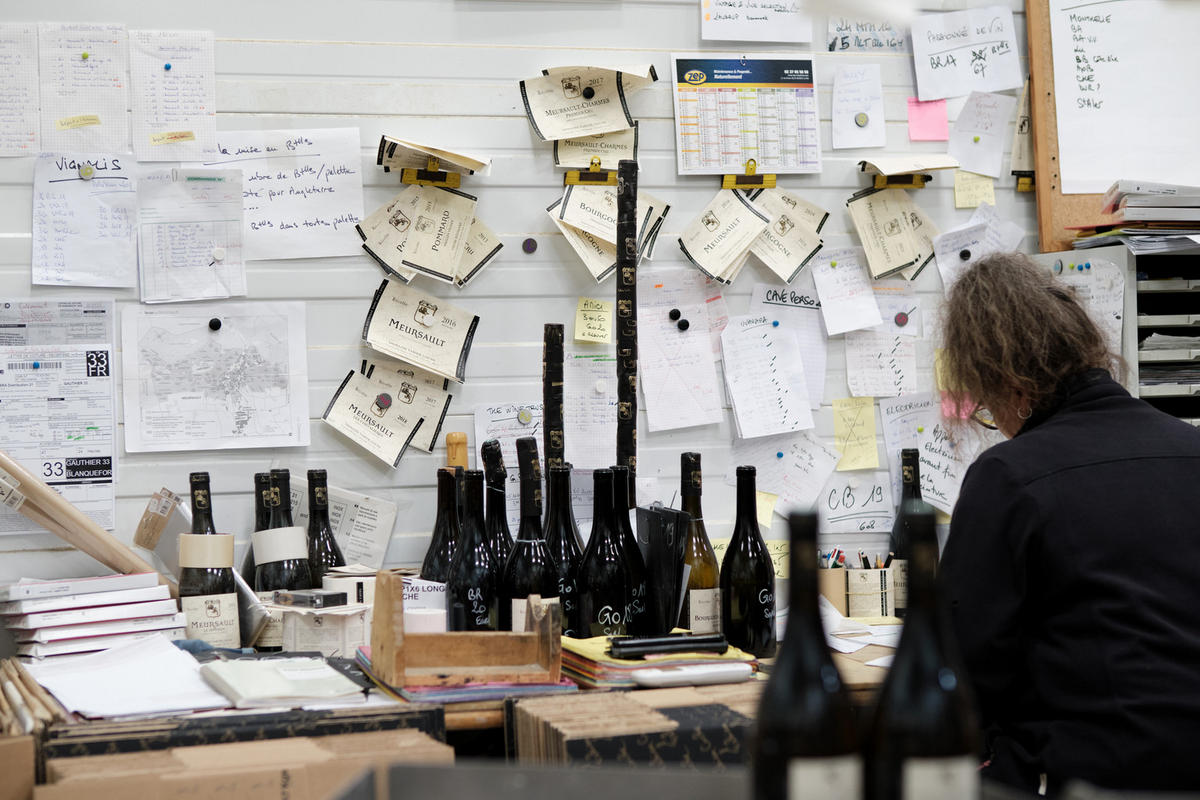 It's always interesting to see the inner workings of a domaine. Here, just a few steps from the barrel cellar, is a makeshift office. An employee looks after paperwork; old sample labels line the walls.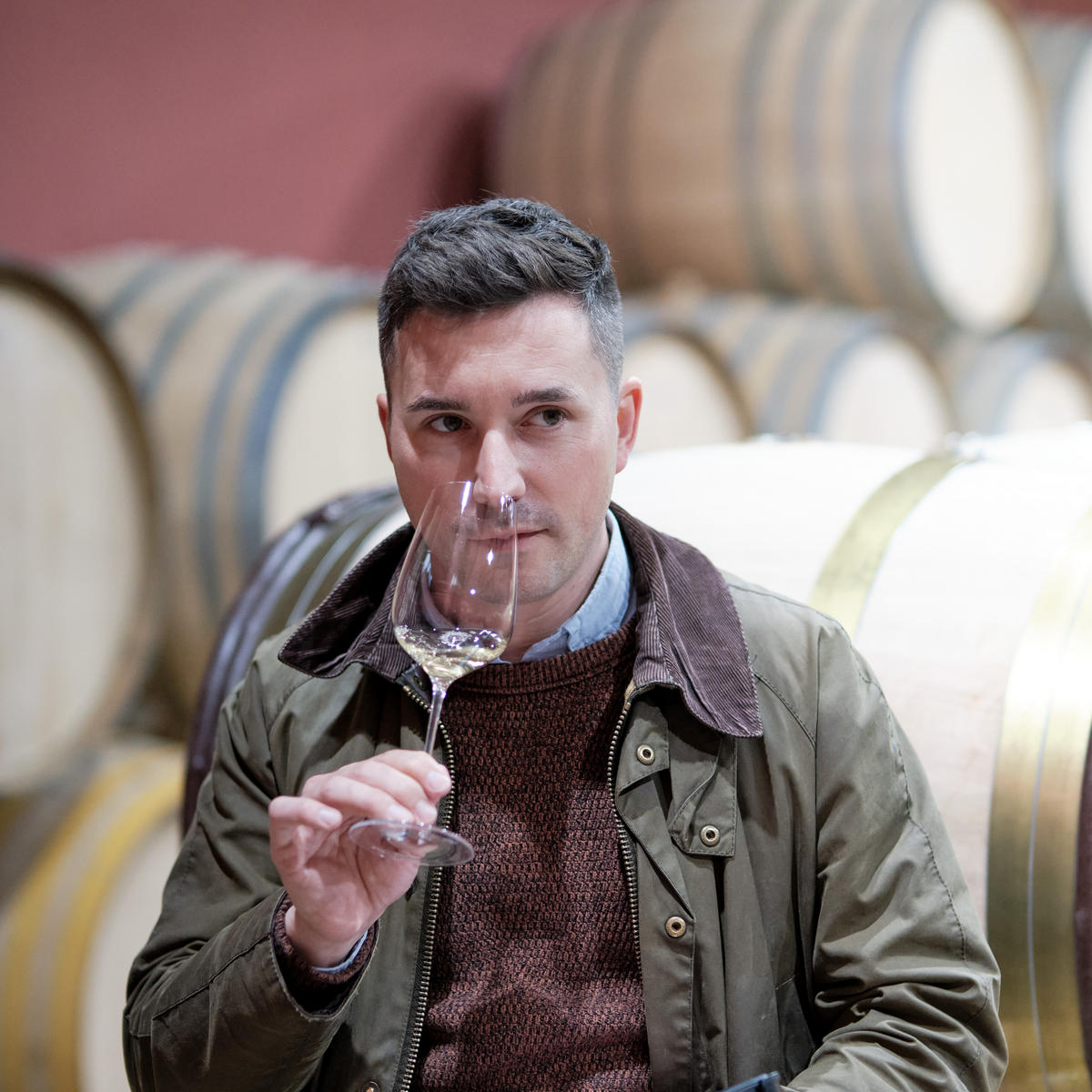 Adam Bruntlett, our Burgundy Buyer, has singled out the white wines of Meursault as particularly praiseworthy in 2020.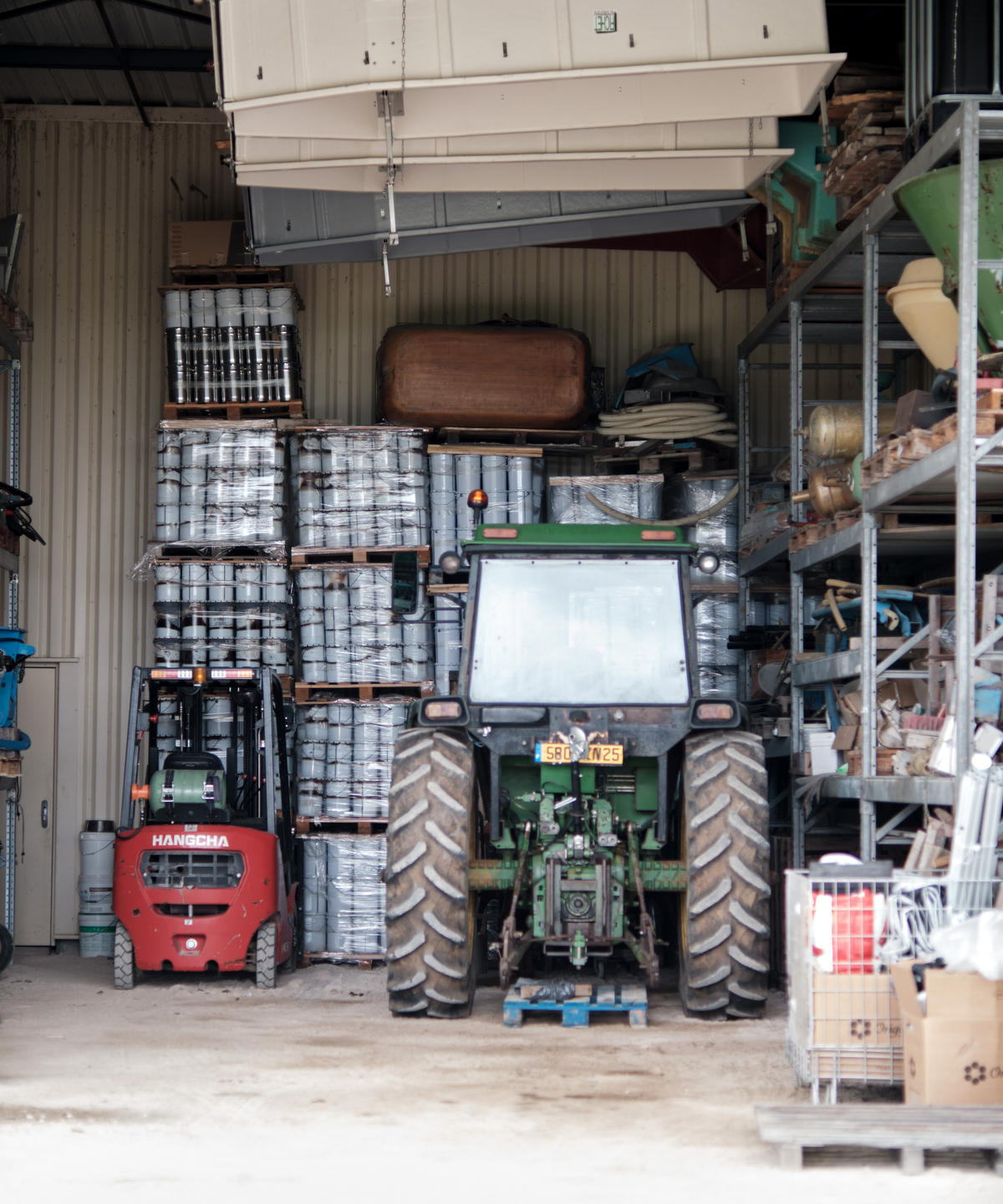 It's a quiet day at Domaine Fabien Coche, the 2021 harvest already complete. Just weeks ago, it would have been a different story.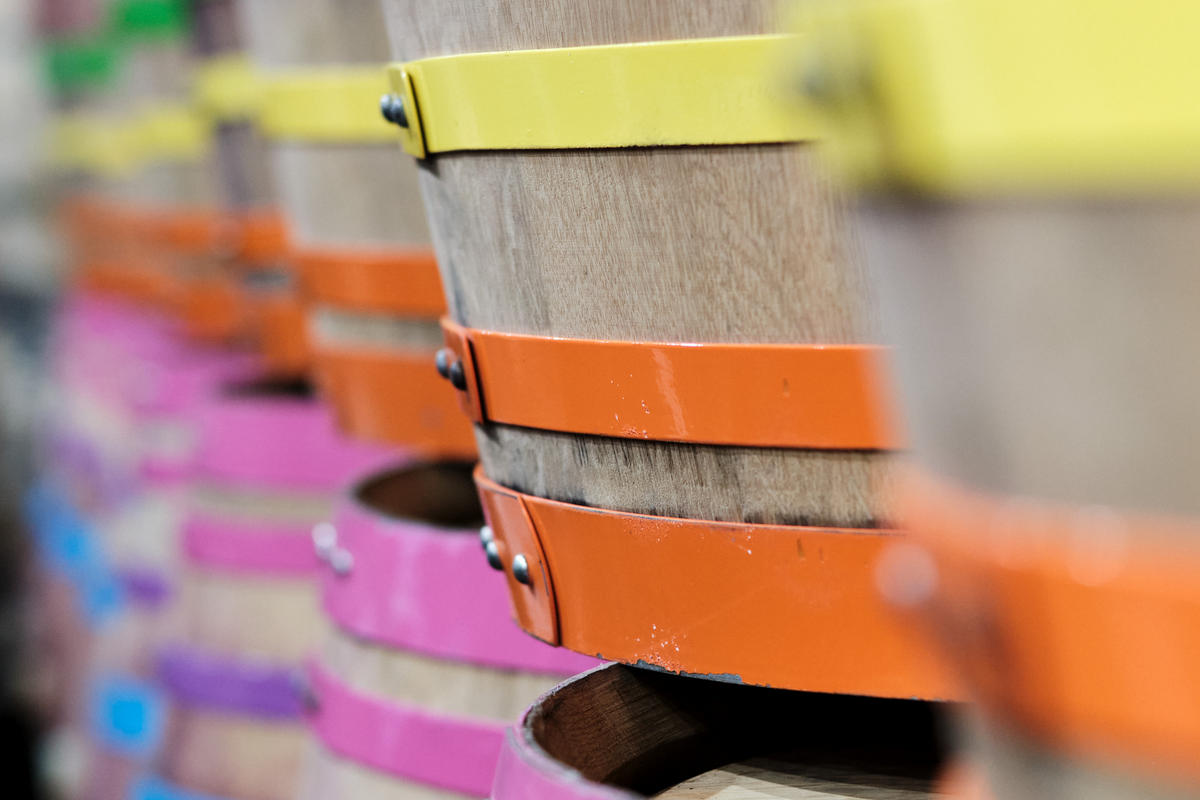 Perhaps in tribute to Fabien's cooper grandfather, the barrels here are among the most distinctive in Burgundy. Fabien bought these barrels, complete with multi-coloured hoops, from Château de l'Ou in the Languedoc. He also sources gold-hooped examples from a friend.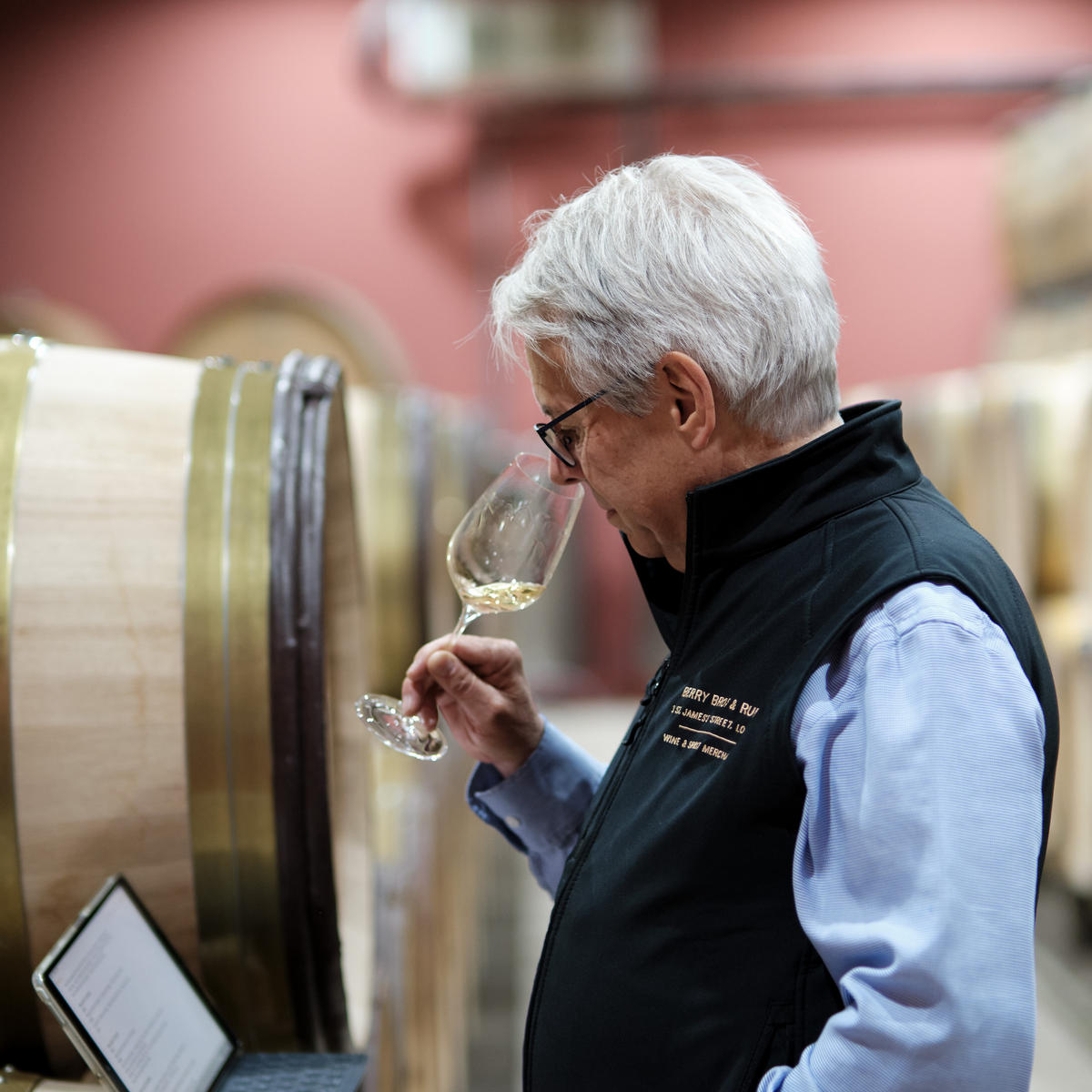 Mark Pardoe MW assesses a sample of Fabien's Meursault, Chevalières. One of the stand-out wines of the domaine, this cuvée is a particular success in 2020.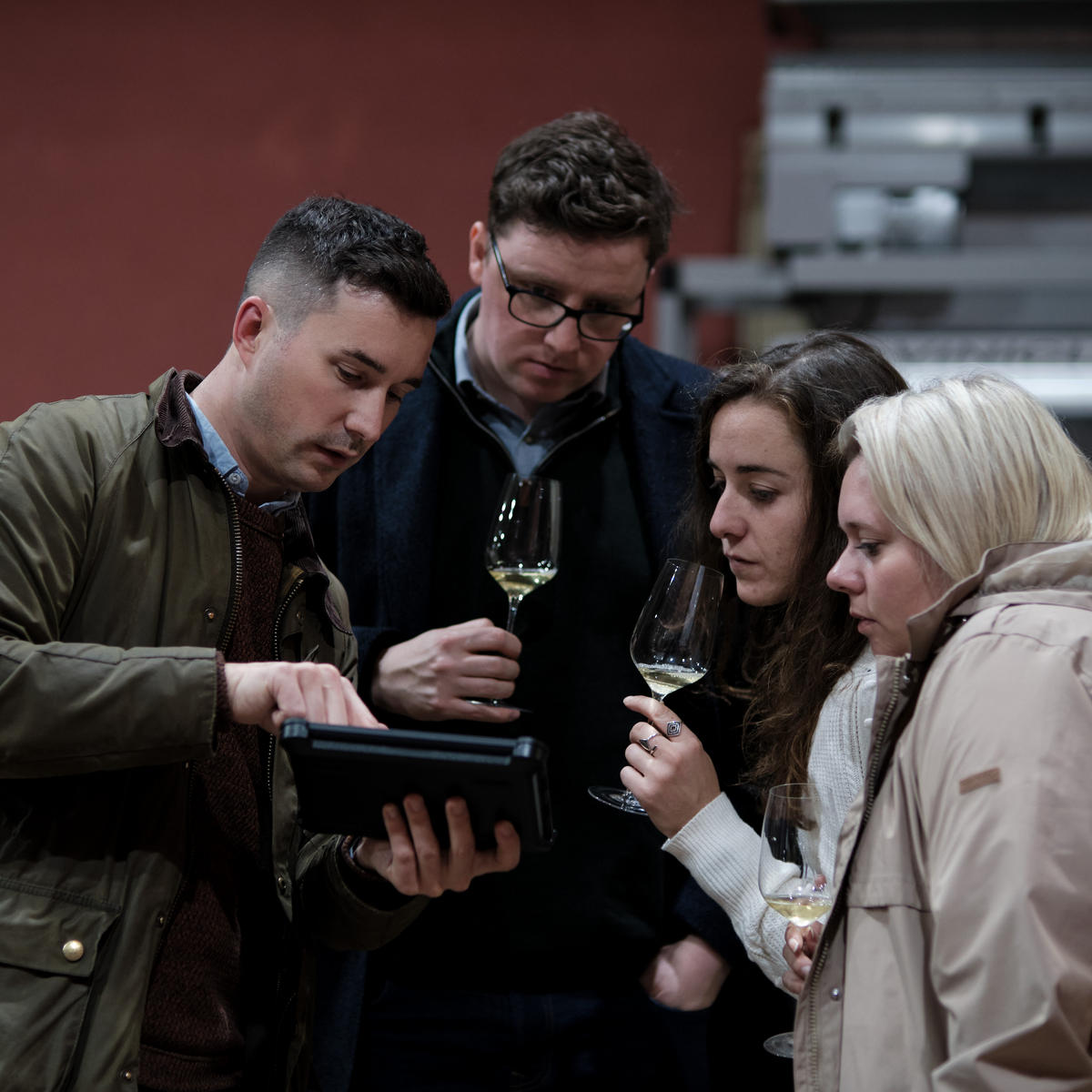 This year, our Creative team shadowed the Buyers on their trip. This meant we were able to report on the vintage and gather new interview and article content.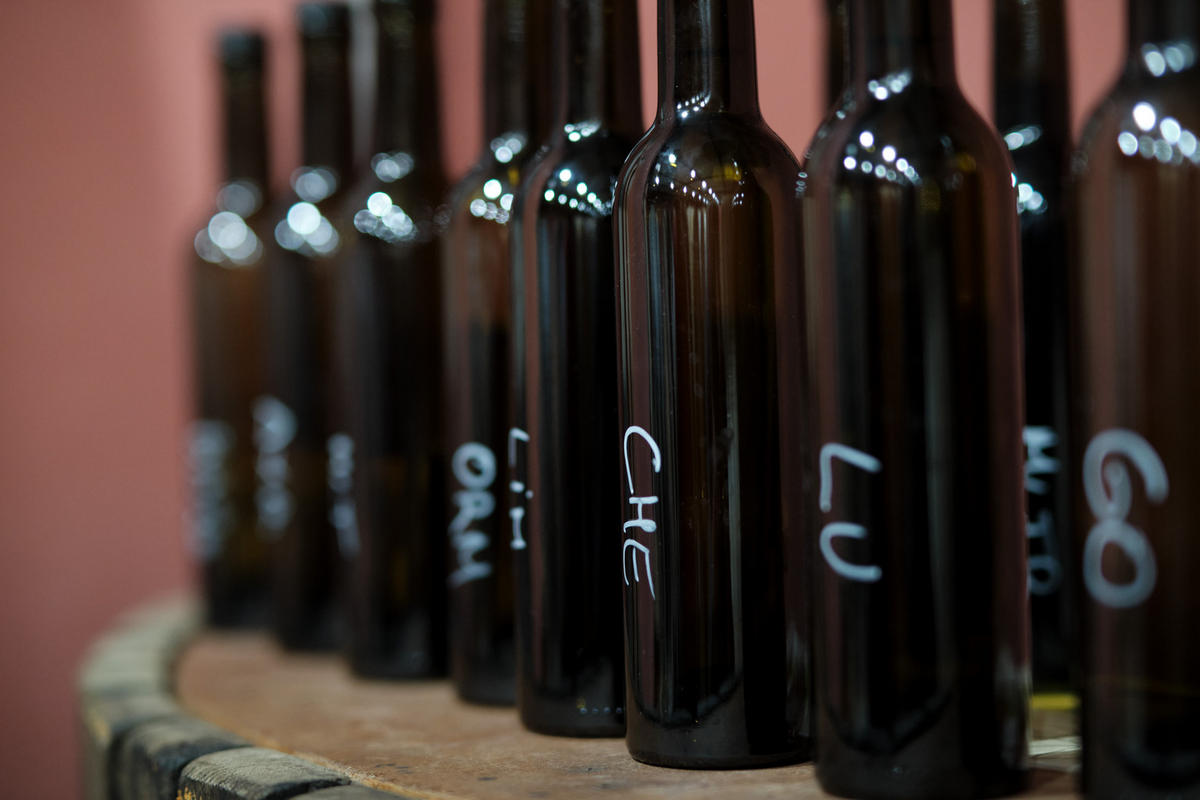 Fabien's 2020s are still undergoing élevage in barrel, so he has drawn a selection.
Elle Macleod, our Burgundy Buying Assistant, finds a convenient spot to jot down her tasting notes. The team will compare notes and release their findings as part of our Burgundy 2020 En Primeur offer.
The wines of Domaine Fabien Coche are part of our Burgundy 2020 En Primeur offer, which is now live.