Christmas Clarets for your table
At Christmas, it has to be Claret says our Creative Director Geordie Willis. Here he shares his passion for those wines closest to his heart.
"For most of the year, I like to be adventurous in the way I approach wine; I seek out new producers, styles and regions," explains Geordie Willis, Berry Bros. & Rudd's Creative Director. "But, when Christmas comes around, I find the appeal of the traditional becomes impossible to resist. Old movies, family, friends, delicious food and, of course, Claret."
Geordie, an eighth-generation Berry, started his wine education at his grandfather's knee. "My appreciation of wine was very much something I learned around the dining table," he explains. "My grandfather, who was Chairman here, would allow me a small glass of wine, and would talk to me about it; I still think of wine – especially Bordeaux – being linked to him."
MATURING WINE
With appealing symmetry, many of the wines which Geordie recalls as favourites today have grown-up alongside him. "My relationship with a lot of these bottles is long-standing," he says. "When I first started working here, I would have been responsible for putting them in the cellar or on the shelves; now, I am lucky enough to have the opportunity to drink some of them."

It was, Geordie explains, one of the occasions in the Directors' Dining Room that afforded him the chance to taste his "epiphany" wine – a magnum of 1990 Ch. Montrose. "It was a lunch with the owner – hearing stories of the château, while enjoying this remarkable wine with the people who made it, was an incredible moment. It's stayed close to my heart ever since." For Geordie, this link between wine and winemaker is fundamental to the pleasure of enjoying what's in his glass.
BUILDING A COLLECTION
"I've only ever bought wines from people I've met," he explains. "For me, there is something incredibly special about revisiting those moments when you open a bottle. It connects the wine to the people, to the hard work it took to produce it and to the very human story behind it." It is not just the romance of this idea that appeals, Geordie explains. "We all become fans of brands we feel we're aligned to; that's why I keep coming back to Ch. Montrose, and why I'll be drinking it this year. It's not just the wine itself, or the people who make it –it's the philosophy behind it.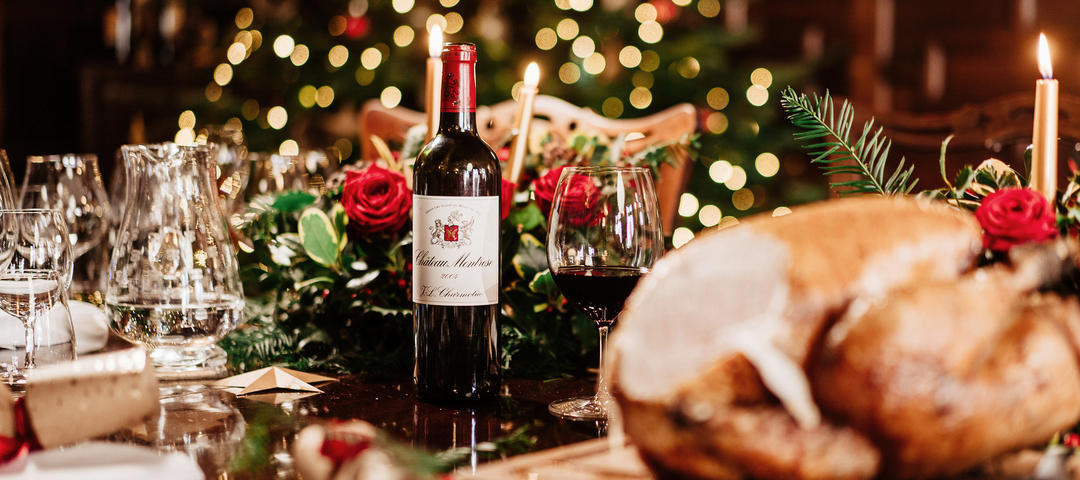 SUSTAINABILITY AT CH. MONTROSE
"The family at Montrose has huge ambitions when it comes to sustainability. If you were to ever fly over the Left Bank, you'd see that the roof at Montrose is covered in solar panels. They're committed to working in the right way, but also while remaining true to their heritage. All this great work is going on behind the scenes; it doesn't get in the way of their traditions or heritage, but is integrated with it."
Geordie was able to see this progressive philosophy in action on a recent visit to photograph Bordeaux for Berry Bros. & Rudd. "The château is about 5km north of Pauillac, and it has this most extraordinary position overlooking the Gironde," he says. "When you're there, in sight of the river, with the winemaker explaining terroir and aspect and so on, you can really see what makes the most extraordinary wines so special.

"However much I explore the wine world, I do have a tendency to come back to Bordeaux. There is so much interest in its wines, especially as they develop; it's a joy to try them at different stages of their evolution and as they grow up. Age brings complexity, finesse and interest, and there's a taste of tradition – something you can't put your finger on. In truth, I can't imagine Christmas without Claret."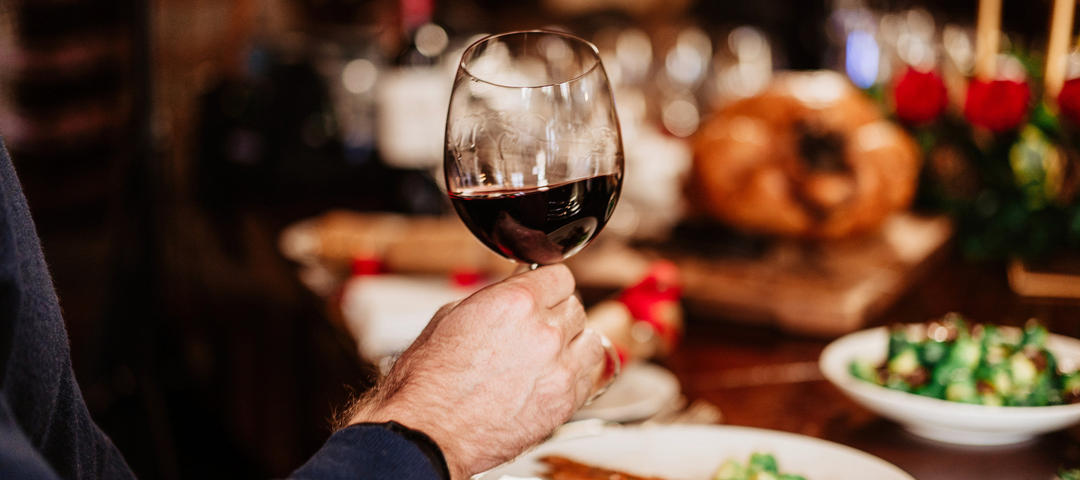 GEORDIE'S CHRISTMAS CLARETS
Geordie recently revisited Bordeaux to photograph the region with Jason Lowe. Here, he selects a handful of wines from his favourite properties which will be in their prime this Christmas.

1989 Ch. Léoville Las Cases, St Julien, Bordeaux
Coming from a late-release, ex-château parcel of 1989, this is deeply coloured with a velvety texture and good acidity levels. The fruit is super-ripe and has an almost roasted dimension to it. It is drinking beautifully at the moment but has plenty of years ahead of it.

1989 Ch. Gruaud Larose, St Julien, Bordeaux
This pitch-perfect Claret from Second Growth property Ch. Gruaud Larose comes from the lauded 1989 vintage. It's an exquisite wine, which is now showing complex notes of sweet, dried fruit, leather and tobacco.

1986 Ch. Ducru-Beaucaillou, St Julien, Bordeaux
This has an enticing nose of bramble fruits and berries. It's medium-bodied, with plenty of structure, savoury notes, a complex palate and a long-terroir-driven finish. This will be wonderful this Christmas or, indeed, any time in the decade to come.