Ch. Haut-Batailley: in the pink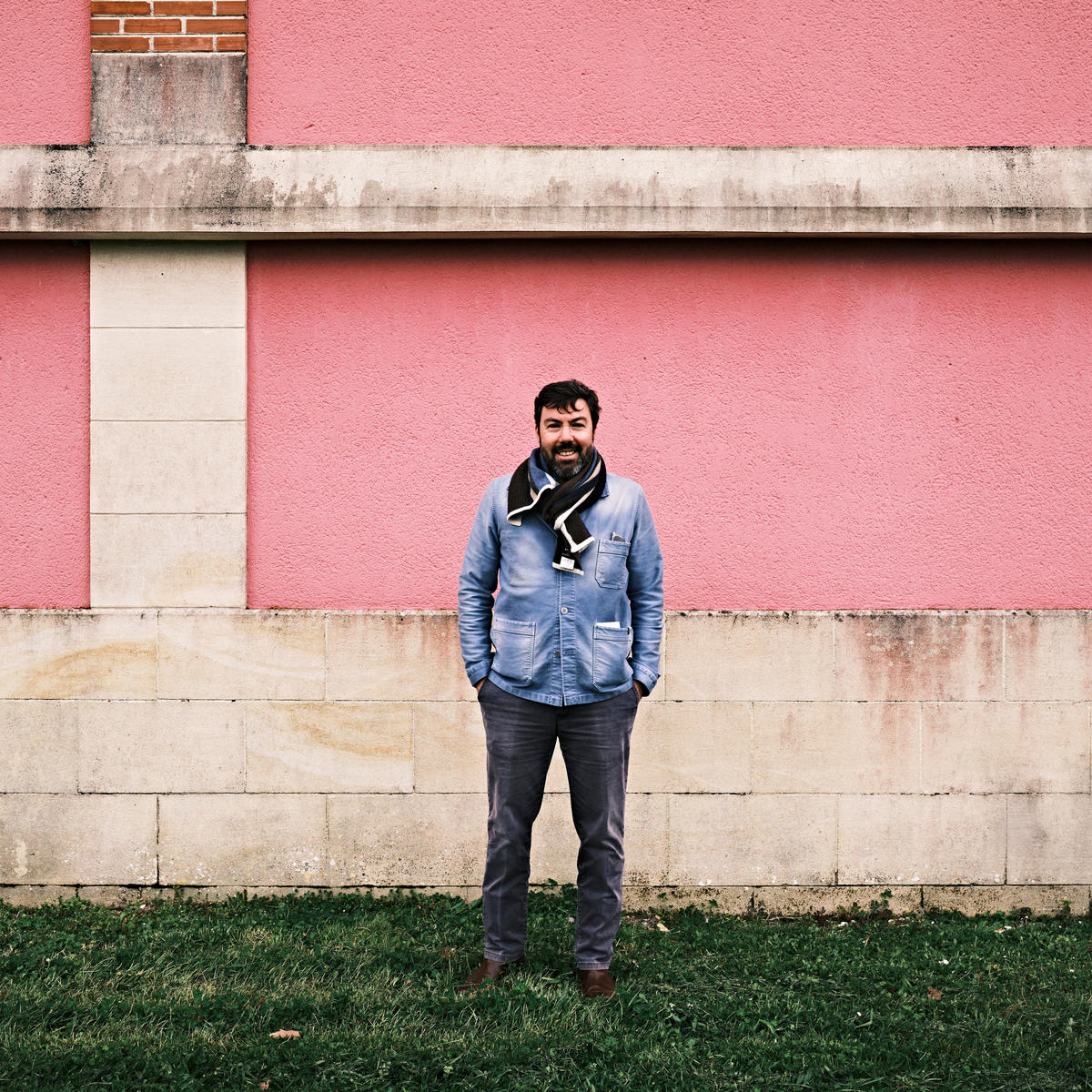 Classified Growths in Pauillac don't change hands often, so when they do it's worth taking note. Five years ago, the Cazes family of Château Lynch-Bages acquired Château Haut-Batailley: there are bold changes afoot.
"So why did you paint it pink?" we ask Jean-Charles Cazes. We're standing outside the cellars of Château Haut-Batailley in Pauillac, which Jean-Charles's family acquired (and promptly repainted) in 2017. "It's called 'rouge samba', like the dancing," he says. "Before, nobody knew where Haut-Batailley was. It wasn't noticeable. Now, we don't even need a sign outside."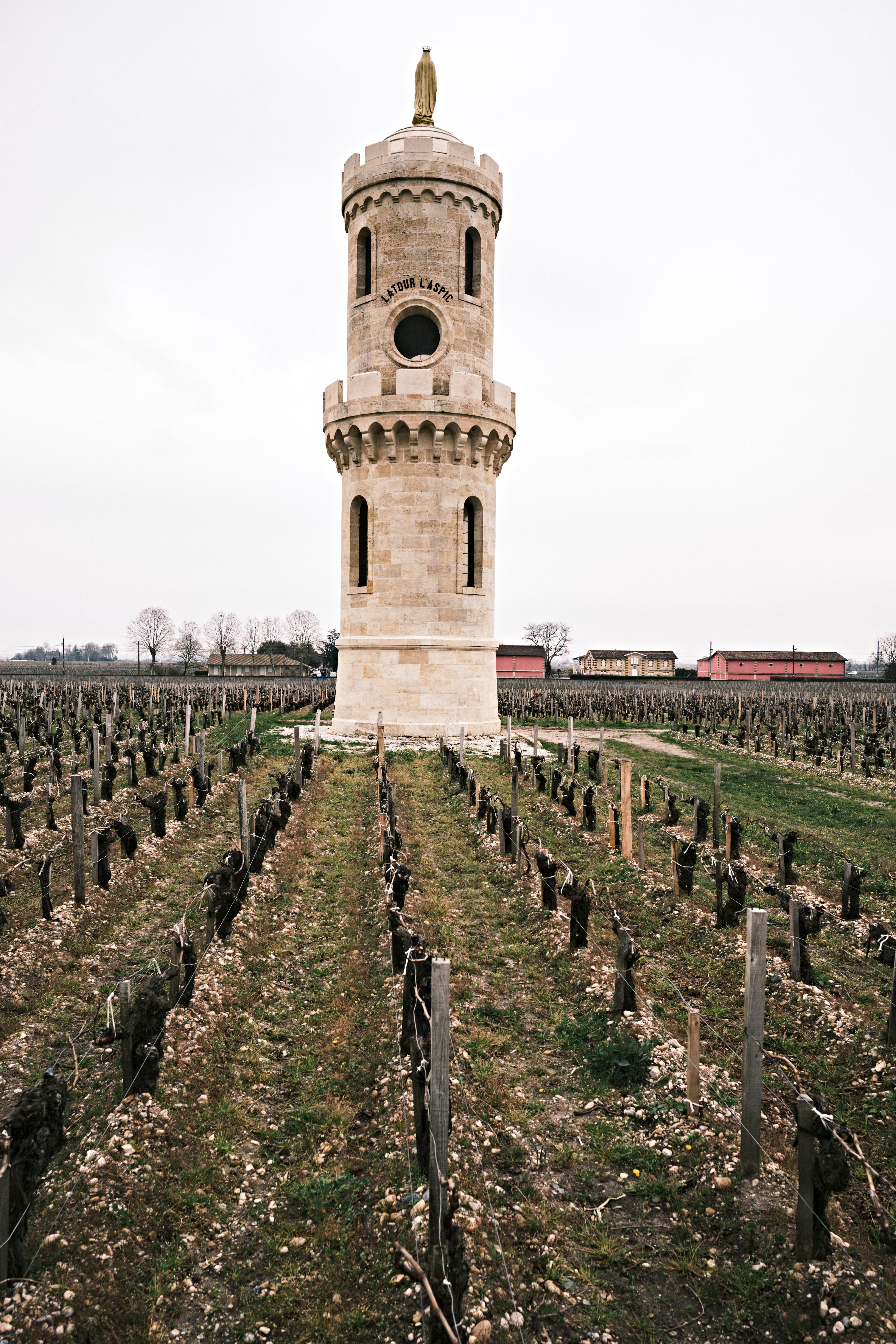 There's no mistaking the property's bright exterior as you enter Pauillac from St Laurent-Médoc in the south. But the new owners have brought considerably more than a lick of paint to the property: in their short time here, they've raised its profile considerably. This is very much an estate coming into its own, though things could easily have gone in another direction.
Pauillac is home to some of the most expensive vineyard land in Bordeaux. A hectare or two of even modest vines here are worth a lot to the right buyer. On the rare occasion a fully-fledged Classified Growth goes on the market, it's snapped up quickly.
So when the Borie family put Haut-Batailley up for sale in 2017, it was very much a seller's market. This being a well-regarded Fifth Growth on prime terroir, there were many interested parties within Pauillac – many with pockets as deep as the appellation's gravel soils. Precisely who was in the running to purchase Haut-Batailley remains unknown, though in the end it passed from one local family to another.
The Cazes family have been a staple of life here for four generations. "Pauillac is our centre of gravity," says Jean-Charles, who heads up the family firm today. His great-grandfather (and namesake) bought Château Lynch-Bages in 1939; his grandfather André Cazes was the mayor of Pauillac for over 40 years; and his father, Jean-Michel Cazes, is an elder statesman of not just the appellation but Bordeaux as a whole.
Their business interests extend well beyond the communal boundaries, but it all comes back to Pauillac. It was thanks in part to their local ties that their bid for Haut-Batailley was successful, Jean-Charles believes. The Borie and Cazes families knew each other well; Pauillac is a small town, after all.
But there was more to it than that. "We told them right away that we would maintain the integrity of the property," Jean-Charles says. "Other competitors had different projects in mind." The Cazes family could easily have absorbed some, or all, of the new holdings into Lynch-Bages – and instantly increased the production of their (more expensive) flagship wine. "Economically, it would have made sense to combine them," Jean-Charles concedes. "An instant return on investment. It would have been a financially good decision in the short term, but not necessarily a good one in the long term. Lynch-Bages is different; we wanted to keep them separate."
Both estates have vines dotted throughout the appellation, concentrated particularly in the south; some parcels touch each other. It's because of their proximity that Jean-Charles was already intimately familiar with Haut-Batailley's terroir – and knew that it had a character all its own. "We knew the sector very well," he says. "We were confident in what we were buying."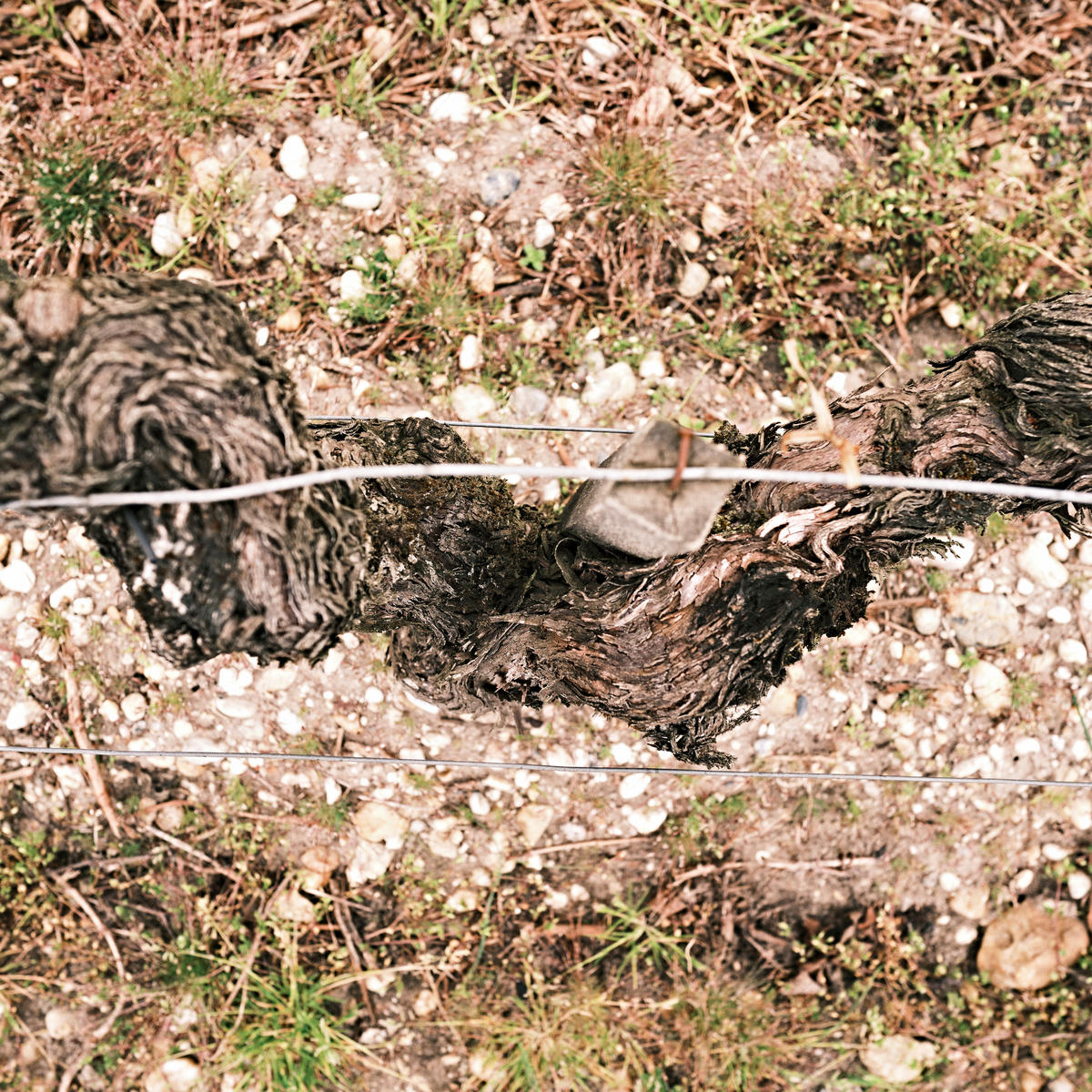 When the estate came on the market, the Cazes family already had their hands full: they were in the process of building a brand new, state-of-the-art winery facility at Lynch-Bages. Construction started on the new cellar, designed by Chien Chung Pei, in 2016. But the allure of Haut-Batailley was too great. "It was an opportunity we had to seize," Jean-Charles says. "We had to go back to the bank, knock on the door and say 'By the way, one more thing…'"
Jean-Charles now finds himself in the enviable position of running two neighbouring Classified Growths in the Left Bank's most famous commune. "It's interesting to have two properties in Pauillac with such distinctive styles," he says. "I don't want to rank them. There are nuances in the terroir and in the blend that make them different. Lynch-Bages is more opulent, with more tannic structure. It's very forward. Haut-Batailley is elegant, it's a more restrained style of Pauillac. Over the years, it will develop more depth and complexity. It has a different appeal; it's a different spectrum."
The Cazes' commitment to keep Haut-Batailley intact is especially notable because the acquisition came with 19 hectares of unplanted land entitled to use the Pauillac AOC. The existing vineyard was just 22 hectares; replanting this land would increase the size considerably. Vines once stood here, and the land is well suited to viticulture, but the previous owners had opted not to replant. "The vines were uprooted during times when the wines weren't selling very well," Jean-Charles explains.
Then-owner Françoise Des Brest-Borie didn't personally manage the estate; she lived not in Pauillac, or Bordeaux, but in Paris. She entrusted the running of the property to her nephew François-Xavier Borie, proprietor of nearby Château Grand-Puy-Lacoste. He ran it well, overseeing investment in both the cellar and the winery. But replanting the bare land was, it seems, a step too far, given the circumstances. "There was only so much that François-Xavier could do," Jean-Charles says.
But with new ownership came a rejuvenated interest in maximising the potential of the terroir here. The new estate came with unplanted land, "no stock and no staff", says Jean-Charles. "We were sorry not to have old vintages in the cellar, but it let us start drawing on a blank page."
The new team would be a lot smaller than at Lynch-Bages, with a focus on working across different areas of both the vineyard and the cellar. "We needed them to understand that it's kind of a start-up project for the vineyard," says Jean-Charles.
"Usually when you buy a property, you inherit decisions that were made a generation or two ago," he adds. It was different here. The part of the estate that was in production was in good shape; the unplanted land had lain fallow for so long that it was "completely rested" and ready to be replanted without delay. Extensive soil studies revealed what they were working with, and they have adapted their choice of rootstocks and grape varieties (including massal-selection Petit Verdot from Lynch-Bages) accordingly. "We've been able to make decisions that will impact the medium and long term here. We've decided the style of the wine for generations to come."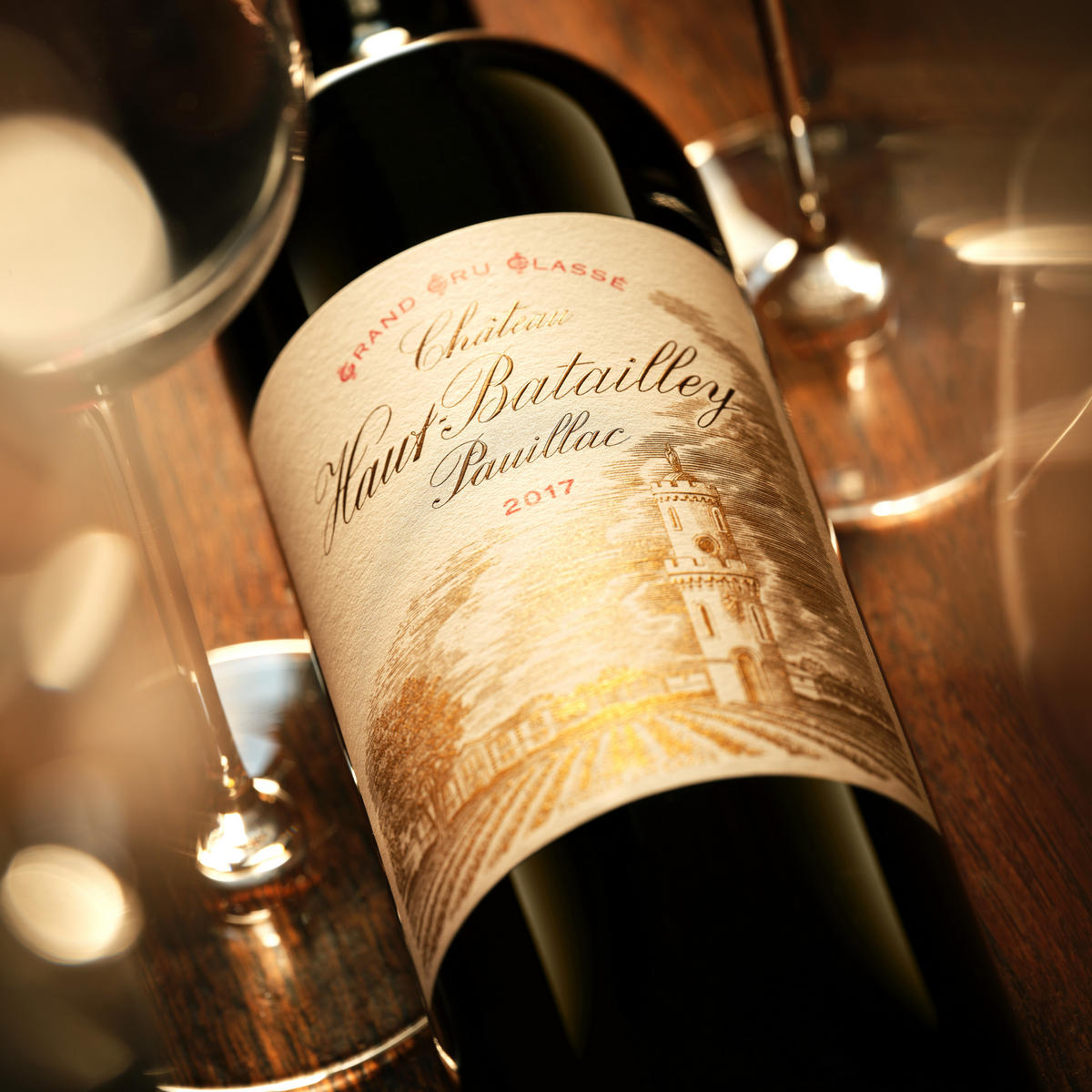 To produce great wine here on the Batailley plateau is nothing new. But the Cazes' investment means that this is an estate on the ascent. "We've been here for five vintages now," says Jean-Charles. "We're seeing a profile. It's a singular style, different from Lynch-Bages. It's a more delicate style of Pauillac. Very elegant, leaning a little towards the style of St Julien."
The fruit from the new plots will take years to fully express itself in the grand vin. "We had a tiny bit of young fruit in 2020 and a little more in 2021," Jean-Charles says. "In 2022, we'll see even more. There's plenty to discover in the years to come. We've got high hopes and high expectations."
Whether it's the rouge samba on the walls or the developing style in the glass, it's hard not to sit up and take notice of Haut-Batailley today.