A closer look: our 2018 Own Selection St Estèphe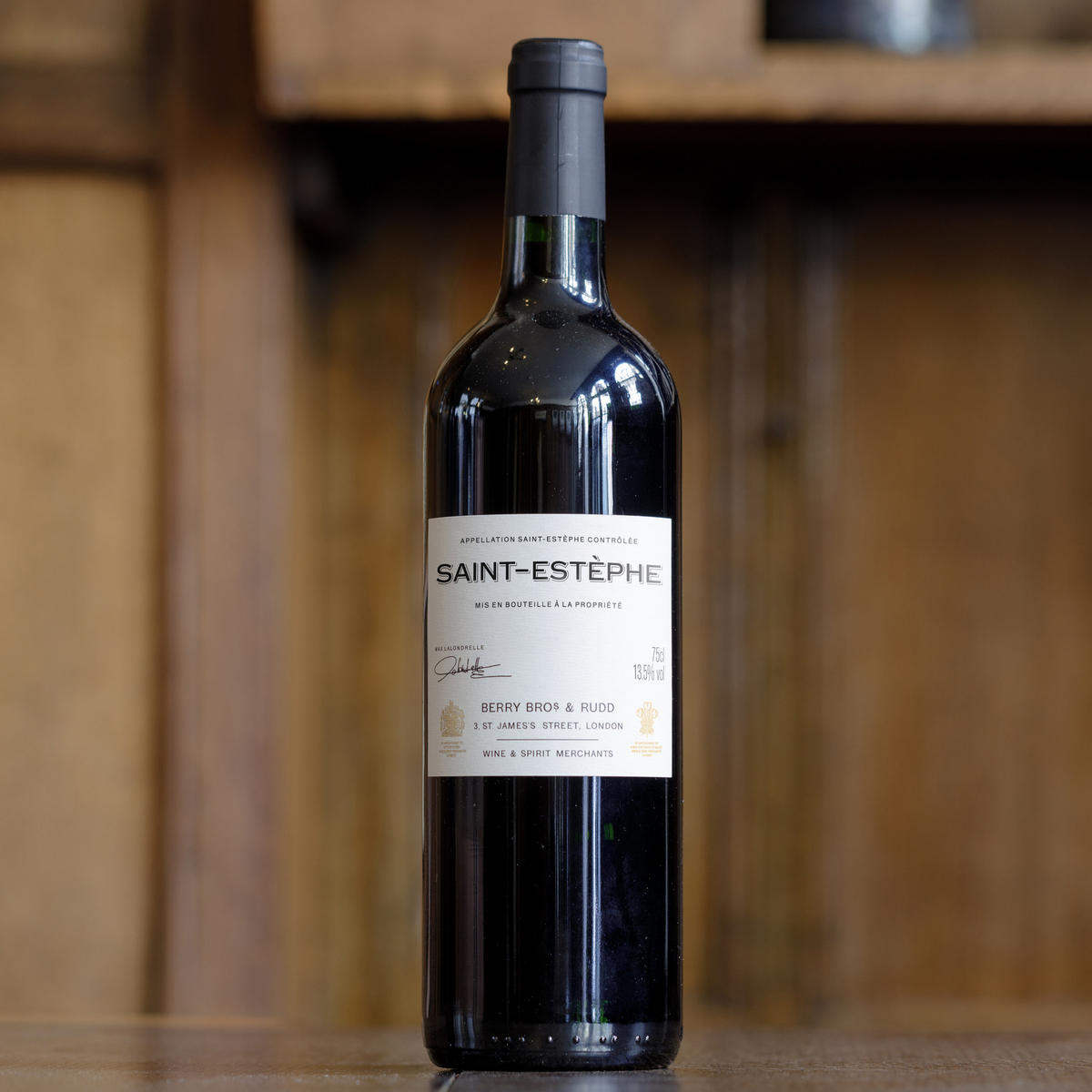 The new 2018 vintage of our Own Selection St Estèphe comes from a top winemaking team and a privileged terroir. Bordeaux Buyer Georgina Haacke tells us what we need to know.
What is it?
Our 2018 Own Selection St Estèphe comes from Château Tronquoy-Lalande, a 30-hectare estate in the centre of the St Estèphe appellation. The Bouygues family acquired the estate in 2006. They also own another St Estèphe estate – the esteemed Château Montrose. The two châteaux share the same winemaking team, overseen by Hervé Berland. This new vintage is a blend of 59% Merlot and 41% Petit Verdot.
Why is it different?
The property sits atop an eight-metre-deep layer of clay, which keeps the soils cool; and gravel, which ensures good drainage; with a limestone subsoil beneath. It benefits from a comparatively lofty altitude of 23 metres, and the cooling influence of the nearby Gironde estuary. Cabernet Sauvignon reigns supreme for many of their neighbours. But the team at Tronquoy-Lalande have conducted strict terroir and soil analyses, leading them to plant over half of their vineyard to the earlier-ripening Merlot.
They leave only the warmest spots to the later-ripening Cabernet and Petit Verdot. The team have instigated a range of environmentally friendly measures since 2015, including planting hedgerows and beekeeping. They started the conversion process to organic viticulture in 2021.
Last year, we spoke to Lorraine Watrin, Sales Director at Tronquoy-Lalande. To learn more about the estate, its terroir and the importance of sustainability, you can read our interview with Lorraine here.
What does it taste like?
There's an unusually high proportion of Petit Verdot this year. This small, thick-skinned variety makes highly structured wines with concentrated dark fruit and floral aromas.
Traditionally, Petit Verdot makes up no more than 10% of the Bordeaux blend, but the warm growing conditions of 2018 allowed it to ripen perfectly. Here it replaces Cabernet Sauvignon in the blend entirely. Its naturally high tannins complement the plump, juicy and luscious quality of the Merlot, providing balance. And its characteristic notes of cassis and violet have an alluring, aromatic quality that makes the wine extremely approachable.
What should I eat it with?
The plump mid-palate means this would pair beautifully with a range of dishes, though it would be sublime with roast duck or game – especially with a little Bordelaise sauce on the side.
You can buy our 2018 Own Selection St Estèphe or browse all of our Own Selection wines on bbr.com.