Rhône 2019 En Primeur vintage report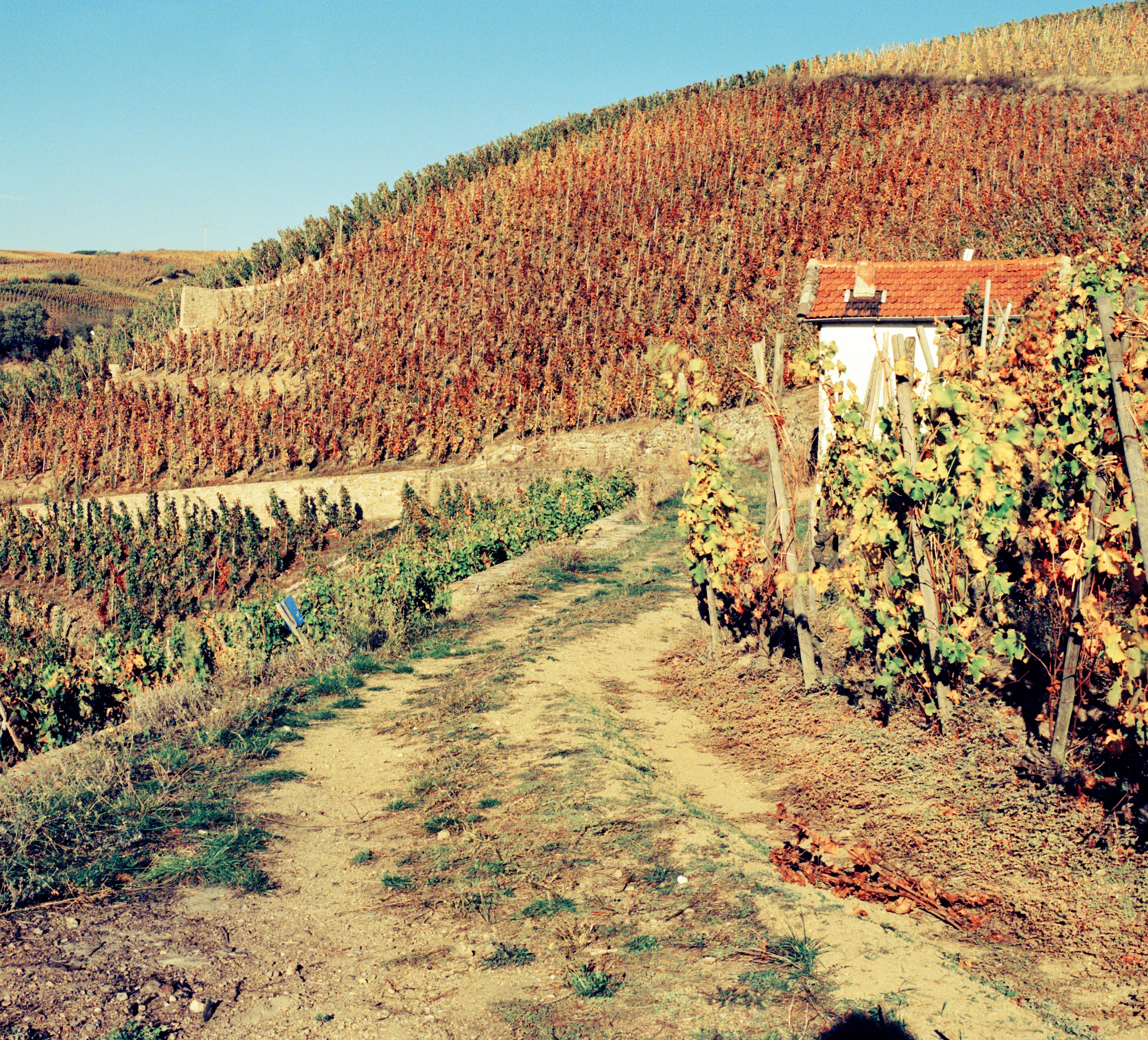 Ahead of our Rhône 2019 campaign, Buyer Catriona Felstead MW explains why 2019's tricky conditions – searing heat and limited rainfall – have delivered glorious, aromatic wines in the North and exceptional wines in the South.
Northern Rhône
After the intense, late-summer heatwave of 2018, the vines in the Northern Rhône were wonderfully refreshed by heavy rainfall in October. This prepared the plants incredibly well for the challenging '19 growing season, and provided good reserves of water in the soil.
The winter months were cool and dry with only 100mm of rain. March was milder, ensuring an early budbreak in some vineyards, however this advance in the vegetative cycle was slowed by much colder weather in April with near-frost level conditions reported in Côte-Rôtie and Crozes-Hermitage. The delay in the growing cycle was fortunate: it helped the vines to not ripen too quickly and to withstand the testing summer conditions to come. April was also marked by a sudden, dramatic Mistral-level wind, localised in Hermitage, which damaged some vines and reduced yields.
Flowering began in late May across the region and was even, resulting in good fruit set in general. The exception was in Condrieu where the precocious, earlier ripening Viognier experienced less success. However, this ultimately benefited the vines, causing them to mature more gradually and to better withstand the heat that was to come. Growers in Crozes-Hermitage suffered more dramatically from a short but violent hailstorm on 15th June. This caused some terrible losses – in some cases, up to 80% of yields.
Air from the Sahara
The temperatures soared on 23rd June due to hot air coming over from the Sahara and remained scorching for the next 10 days, reaching over 42°C. After an all-too-brief respite, the temperatures rose again on 22nd July and remained very high for a further five days. During this time there was no rain at all and vines on soils with a lower water retention capacity began to shut down. Fortunately, communes such as Hermitage enjoyed 30mm rainfall (twice the normal volume for this month) around 14th August which was enough to re-energise the vines. This, combined with noticeably cool night-time temperatures in late August and September, brought all-essential freshness to the grapes, and effectively saved the vintage for many growers.
The 2019 harvest
Harvest began for most from 11th September and went on for some until mid-October. The berries picked were small and concentrated with thick skins but ripe tannins, resulting in glorious wines with aromatic perfume and wonderful fruit. Across the region, the older vines were best placed to combat the hot and dry conditions of the vintage and are especially worth seeking out.
Southern Rhône
It was a nervous start to the 2019 growing season in the Southern Rhône. The heavy spring rains and subsequent mildew damage experienced in '18 had producers on high alert. They need not have worried, however. While the winter was exceptionally wet, with nearly double the usual rainfall in some areas, spring saw a return to normal precipitation levels. The Mistral wind, which had been disquietingly calm in '18, also blew strongly in January and February, drying the leaves and removing concerns about disease pressure.
The Mistral's effect
Following pleasant weather in March and April, the Mistral came back with a vengeance at the beginning of May, resulting in a few damaged leaves but otherwise aerating the vineyards and keeping the vines healthy. An even flowering in late May, followed by a successful fruit set in June suggested, much to the growers' relief, a vintage back to more normal yields.
Then the heatwave began. The week of 24th June saw temperatures rise as high as 44.3°C during the day, remaining as high as 33.5°C at night. Seven out of 10 days exceeded 30°C between 1st June and 15th September. Only 158mm rain fell during this time, compared with 530mm in 2018. This might have proved disastrous but the key to saving '19 lay in that initial high winter rainfall which had provided much needed water reserves for the vines, deep underground.
The 2019 harvest
Harvest began in early September with beautifully healthy, small-berried fruit. The heatwave returned on 12th September with temperatures of 35°C, resulting in many properties picking in the mornings to preserve freshness. A final 15mm rainfall in Châteauneuf-du-Pape on 15th September provided a welcome draught of refreshment for the later-picked parcels.
This most definitely a heat-wave vintage in the Southern Rhône. Those who managed the vines correctly during the excess temperatures of the summer have made some truly incredible wines. The hot and dry conditions resulted in small berries with really intense flavours and – crucially – freshness, thanks to the concentration of the grapes' natural acidity. We found the growers who work organically and biodynamically did especially well in '19, as their vines are so well adapted to manage nature's whims. In short, '19 looks like an exceptional vintage for our growers.
Our Rhône En Primeur offer is now live.