Bordeaux: David vs Goliath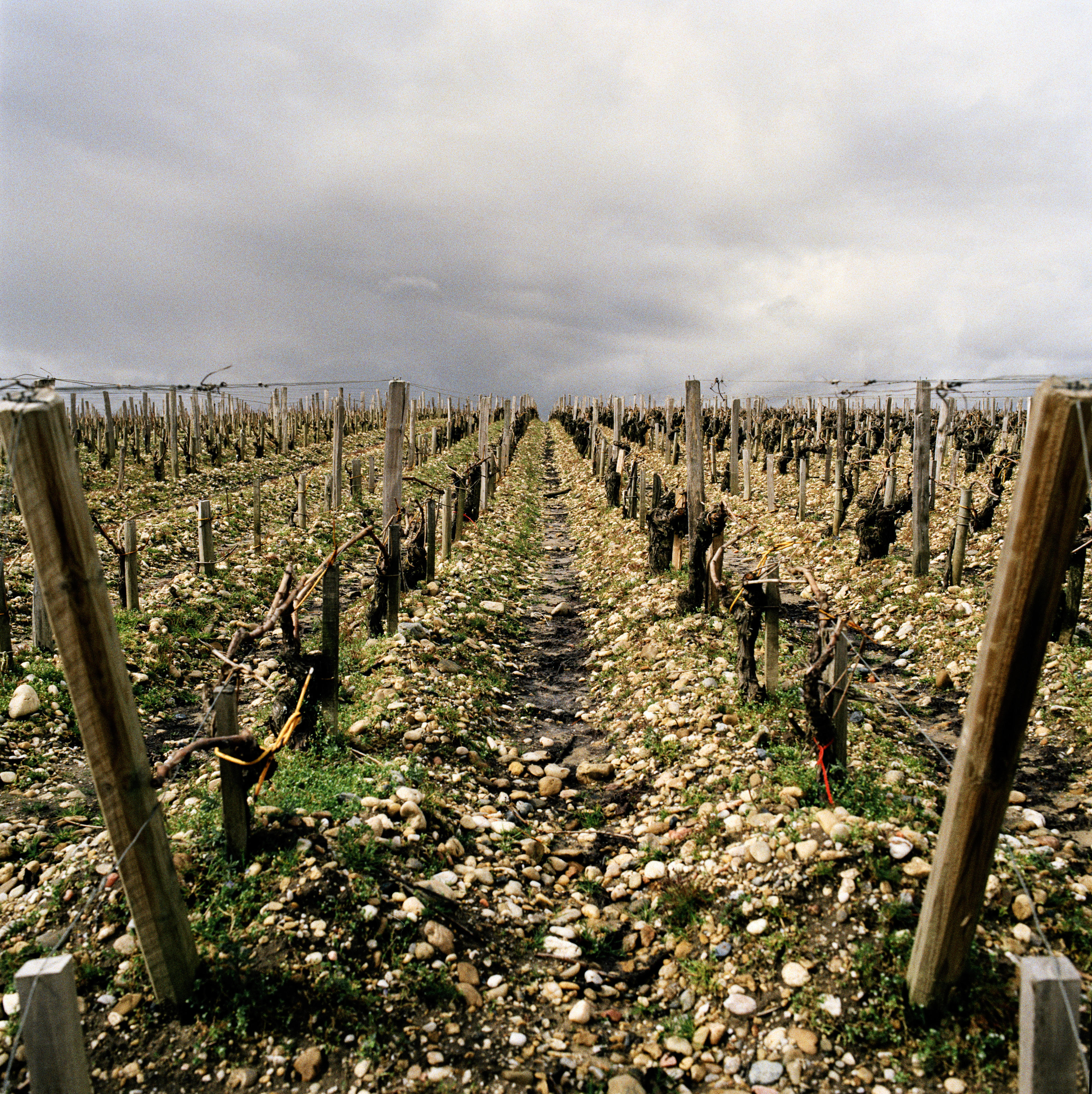 The number of individual châteaux in Bordeaux is dwindling. Here, Charlie Geoghegan looks at how the Classified Growths are impacting vineyard consolidation – and speaks to some of the smaller producers operating outside the classifications.
There are around 5,660 producers in Bordeaux, a number that has been decreasing for some time. A key shift in recent decades is towards vineyard consolidation, particularly when it comes to top communal appellations like Pauillac and St Emilion. The 1855 classification allows châteaux to absorb new purchases – classified or not – into their holdings, provided that the land is within the same appellation.
There's a clear commercial incentive for deep-pocketed châteaux to buy out smaller growers. "Let's say you are a top Classified Growth in Pauillac, and you buy land from your neighbour who sells their wine for €15 a bottle," explains Max Lalondrelle, our Bordeaux Buyer. "Technically, you could now sell that wine for €100 – or more – overnight. Even if the land is very expensive, it makes commercial sense."
While this is all well and good for large players with financial muscle, the dynamic doesn't work the other way. No €15-per-bottle producer is able to buy out Lafite, Mouton or Margaux. "There is a war in these regions to acquire land," Max continues. "It's fine for the properties that can afford it, but it comes at the demise of the smaller properties."
Left or right?
Establishing a small, independent operation in the Haut-Médoc communes – or withstanding the pressure to sell up – is hard work. The efforts of a notable few are admirable: see such names as Clos Manou in the northern reaches of the Médoc; Domaine Uchida in the commune of Cissac; and, perhaps unexpectedly, the growers' co-operative in Pauillac. "They're one of the last bastions," Max says of the latter. "But if it wasn't a co-op it just wouldn't work. And you can't help but think that individual growers will eventually sell up, whether that's this generation of further down the line."
For independent growers, the situation is perhaps more promising on the Right Bank. "There's much more land there," explains Mark Pardoe MW, our Wine Director. "It's expensive, but not so prohibitively expensive as the Left Bank. And there's always been more of a sense of creativity here. This was the birthplace of the garagiste movement, which was iconoclastic in what it was trying to do." The upstart garagistes produced low-yielding, high-octane wines from small, basic facilities, including actual garages. High critics' scores and even higher prices caught international attention in the 1990s.
"So, there's the availability of land, a culture of innovation and estates of a sufficient size to make production worthwhile. All these things come together to make the Right Bank a more interesting place for producers to consider," Mark explains. Those appellations that lie just beyond the boundaries of St Emilion and Pomerol offer plenty of opportunity for ambitious producers who may otherwise be squeezed out. "The great châteaux are on great terroir," says Mark. "But outside the great names and regions, there are little pockets of terroir that have a lot of the characteristics that do genuinely define the great names."
Pockets of terroir
"My dream was to buy a First Growth property in St Emilion," recalls Stéphane Derenoncourt, one of the world's leading winemaking consultants. "But the bankers did not agree."
Instead, Stéphane and his wife, Christine, looked further east, to the hills of Castillon. They founded Domaine de l'A there in 1999, starting with a four-hectare block. "This [St Colombe] is the first village past the boundary with St Emilion. There's beautiful soil here. We are on the continuity of the southern hill of St Emilion, with the same sunny exposition.
"My target was not to make the best wine of Castillon," Stéphane continues. "I wanted something at the quality level of the Classified Growths of Saint Emilion, yet still a good bargain for wine lovers."
Read our full Domaine de l'A interview.
In the 1960s, Jean-Claude Berrouet managed some of Pomerol's top properties on behalf of Jean-Pierre Moeuix: Petrus, La Fleur-Pétrus and Trotanoy, among others. In his capacity as a négociant, he also bought and sold wine in bulk from throughout the wider region; few individuals in Bordeaux would have been as knowledgeable or as well connected.
It's interesting, then, that he chose to set up his family estate, Vieux Château Saint André, not in Pomerol or St Emilion, but in the satellite appellation of Montagne. "It's a good compromise here," says his son Jeff, who runs the estate today. "We have really good terroir, and the land isn't as crazily expensive as in St Emilion."
Read our full Vieux Ch. Saint André interview.
Given the challenges facing small producers, it is refreshing to see how motivated they can be. "People work hard here in Bordeaux," says Antoine Darquey, who is both a négociant and the owner-manager of his family estate, Château Teyssier – also in Montagne-St Emilion.
"We have been accused in the past of being arrogant – and perhaps rightly so. If I only worked for money, I'd rather just stay at the [négociant] office in Bordeaux. But it's a question of passion, really. I'd be better off financially just selling Classified Growths. In the end, it's passion – and also ego. You want to go further, to show that your terroir is great. My main reward is when we taste blind with friends, and when Teyssier performs as well as Classified Growths."
Read our full Ch. Teyssier interview.
A real opportunity
A lack of classification may be a challenge for producers, but it represents a real opportunity for consumers. "Bordeaux today is so different to the Bordeaux I first came to 25 or 30 years ago," says Max. "With a relatively small amount of money, you can get great wines these days. The techniques and costs of production are roughly the same between Montagne and St Emilion, but St Emilion is by default more expensive.
"If you buy your wine from somebody on the 'wrong' side of the appellation, you're getting a bargain. Very often, these wines are comparable to Classified Growths, at a fraction of the price."
This is an edited version of a longer article originally published in the Spring/Summer 2021 edition of No.3 magazine. You can read it here.