Meet Bedrock's Chris Cottrell
We speak to Chris Cottrell, of boutique Californian winery Bedrock, about their brilliantly exciting, lovingly made wines.
Chris Cottrell, partner at Bedrock, fizzes with energy. Even before breakfast, over a dodgy Zoom connection, his excitement – zeal – for what he does is palpable. "It's crazy to think of people in the UK – or Denmark or Korea – drinking our wine," he says. "The winery Morgan and I started was in a converted chicken coop, you know?"

Bedrock's origins may have been humble, but its ambition and philosophical agenda is nothing short of mighty. Today, the boutique Californian winery has a doggedly loyal (and fast growing) fan base. These are wines to fall in love with – not just because of what's in the bottle, but because of how, and why, they are made.

"We didn't want to create wines that were super expensive and unattainable. We wanted to create wines which our college selves could afford, like The Whole Shebang. We wanted to make wine that was serious and would age well, but that you could check-in on on a Tuesday night because you wanted to, not because it was your birthday or anniversary.

"We wanted to do that because it felt better – it felt less precious and more like historic preservation. We wanted to make killer wines for the price; wines that could authentically tell the history of California."
THE BEST POSSIBLE WINE
And that is precisely what Bedrock is doing with The Whole Shebang. In terms of their range, this sits at the entry-level, but in terms of winemaking, it has parity with every other bottle they produce. "In California, just five or six large corporate wineries make 99.9% of wines at this price point; it's from very commercially farmed vineyards and large production wineries where all the 'dark arts' of winemaking are used.

"I'm proud to say that, for The Whole Shebang, when the fruit comes into the winery, it's not like, 'Oh, this is fruit for Shebang and this is for Bedrock,' – everything is treated the same. We don't make any assumptions. We farm the fruit well; it's hand-harvested and from mostly old vines. It's largely Zinfandel, but has literally everything else in it, too – including some whites for acid and aromatics. This is how we avoid the dark arts – by blending.

"And it's multi-vintage, too: we have an in-house solera; this means we always have this great base wine so that the quality stays at a really high level. It's absolute proof that a wine doesn't have to be pretentious to be well made."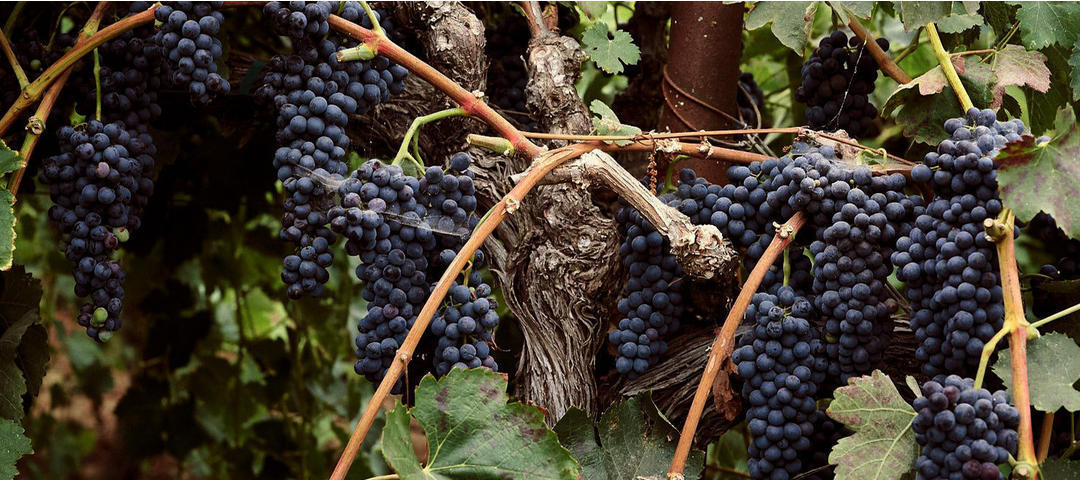 TAKING FARMING FURTHER
It's not just the way that the wines are made which speaks to Bedrock's admirable commitment to quality. It's how the team work in the vineyards too. "Farming is always the most exciting parts of what we do," says Chris, "For Morgan and me, the greatest challenge we have is working with these 100-plus year old vines; vines which, for various reasons, weren't given the love and support they needed. We work to bring them back to life, and to help them thrive.

"And we're developing new vineyards too – at the moment, we're planting a block of Portuguese Port varieties; we're experimenting with different root stock and clones and regenerative agriculture, and building up microbiome in the soil and really holistically farming. It takes a long time and we're starting to see the rewards. It's a tough balancing act."

The balancing act Chris refers to is a financial one – this kind of labour-intensive, time-intensive investment always pays. But not immediately. And it becomes tougher to stick to the philosophical convictions driving these farming and winemaking decisions when other factors – such as the devastating Californian wildfires, or the far longer-term impact of Covid – come into play.
SMOKE AND FIRE
"Luckily, at Bedrock, unlike in 2017 when we were literally on the fire line, we were physically safe from the fire," says Chris. "But the hottest topic at the moment in California, during the 2020 harvest, is smoke taint. We don't yet know how that's going to translate into the wine, and the science around smoke taint is in flux.

"One thing's for sure – we're going to learn a lot from 2020: both from a humanity standpoint and from a wine standpoint, too."
You can buy The Whole Shebang here, or meet more of our Tastemakers here